Andy Murray was most successful when controlling his emotion. But why?
Last Updated: 16/07/18 11:36am
Andy Murray arouses passion in his supporters like few other British sportspeople, creating some of Wimbledon's most memorable afternoons, but is his heightened emotion helping or hindering?
The former British No 1 has twice won Wimbledon - in 2013 and 2016 - and his first victory ended Britain's 77-year wait for a home player to lift the coveted trophy. Every year, he has unrivalled support from the crowd.
"It has contributed to his success. I remember watching him as 16-year-old - he won his singles, he was playing doubles in the afternoon," Mark Petchey said. "He was so angry and broke a racket. He was always driven. He was a perfectionist and hates to lose."
But the key statistic is that one part of Murray's success finally arrived when he learned to control his emotion. IBM's Watson - their Artificial Intelligence platform - asserts that Murray learned to control the negative connotations of passion (anger) identifying a three-fold decrease in a Personality Insights test in 2005 before he had won Wimbledon. This decreased to 0.05 in 2016 when he won his second championship.
Consider the ups-and-downs of Tiger Woods, 14-time major winner and one of golf's most successful players. He is known for outbursts on the golf course, but like Murray, his best achievements have come when he has control over his emotions.
"His ability to control it, so he could pull off the hero shot, was incredible," former golfer Andrew Coltart told Sky Sports.
Throughout his pomp Woods showed an ability to post impressive scores on the final day of majors, when he most needed to channel his coolness. In six out of his 14 major wins, Woods' last day score was better than his previous round - two more championships were secured in play-offs when keeping control of emotions is paramount. The birdie he sank to pip Chris Di Marco by one shot at the 2005 Masters is the best evidence of Woods in complete control of his emotion, and channelling it for success.
But a two-year unsuccessful period (2003-2004) before Woods' private issues became public proves the importance of a strong final round. In six out of eight majors in those years Woods failed to better his score from the third round on the last day, which was previously a hallmark of his success. It led to zero majors in those years but, when he rediscovered that knack of controlling himself on the last day, he went on to win six majors post-2004 including two play-off wins, and two where his final day score bettered his third round.
The California native has never won the Genesis Open, his local tournament, in 10 attempts - he is now the official host to the place where he first fell in love with golf as a nine-year-old spectator. He was a runner-up in 1998 and 1999.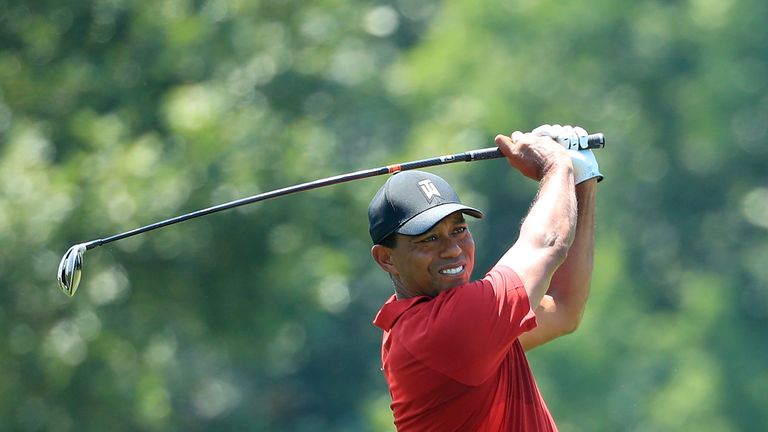 "[Woods] missed further fairways at the [11th and 12th] holes and compounded the errors by three-putting on each green, and a wayward second from the short grass at the 13th cost him another shot," Sky Sports reported about his poor 2018 showing.
"I kept missing every tee shot and I did not putt well. I did not feel good on the greens. If I knew [why] then I would fix it," Woods told the Golf Channel.
This year, his home tournament is only time in eight outings that he has missed the cut.
Murray, as a fellow individual sportsman who cannot rely upon the help of team-mates, is well-placed to understand Woods' unique emotions when playing at the Genesis Open.
Murray was rated as the most passionate male player at Wimbledon in Watson's Personality Insights studies.
And like a heavyweight boxer ready to defend his championship in a hostile environment, Murray tried to use the crowd's energy to spur him on.
"[The] adrenalin junkie ensures crowd push him over the line," IBM found as part of 22 years of studied information. "Murray called on fans to give him the fuel for victory and they happily obliged."
Watson's research proves this trend dates back a decade, even when Murray was losing.
"Murray did everything in his power to get the crowd working for him, chasing lost causes and turning them into winners when he was in trouble," Wimbledon.com posted in 2008. "The crowd responded in deafening style - but it was not enough. Gasquet was just too good."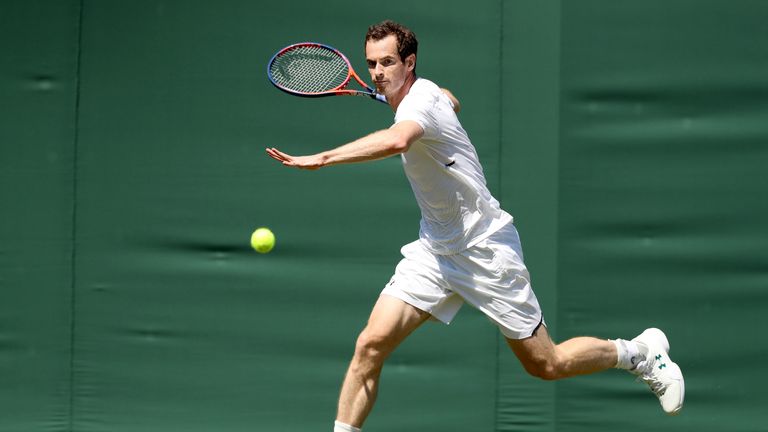 His 2013 final victory was described: "As Team Murray's tireless work paid off yesterday, the delirious crowd could hardly have been more pleased" - a statement too strong to be used for any previous champion.
But perhaps Murray would have been more successful throughout his career if he wasn't so passionate?
Interestingly Murray lags behind other iconic players in statistics measuring important points saved - A measurement of player passion and determination to "stay in the match".
Murray has saved a lower percentage of match or break points at Wimbledon (52.59%) than Roger Federer (73.17%), Rafa Nadal (65.81%), and Novak Djokovic (57.97%). These stats are still surprising given the Brit's reputation for a watertight defence coupled with the crowd's support spurring on his passion.
Murray is also behind Federer, Djokovic and Nadal, who have a combined 13 Wimbledon titles compared to the Brit's two, when you tally points won in a match that was lost - reflecting a player's determination and passion.
Murray has won 45.67% percentage of the points in his combined Wimbledon defeats compared to Federer's 49.08%. Federer, of course, has won eight titles explaining the higher percentage but it is key to note that the Swiss legend isn't someone associated with wearing his heart on his sleeve, like Murray, but has been rewarded for his calmer approach with superior results.
So, this summer, when you see the first player roar to the Wimbledon crowd in a passionate celebration, ask yourself: is that the most efficient mind-set to result in success?
For further information go to www.ibm.com/wimbledon