Wimbledon women's singles champion Serena Williams has revealed she sings the theme from Flashdance to help her overcome nerves on court.
Williams won her sixth Wimbledon title on Saturday after defeating the tournament's surprise package Garbine Muguruza 6-4 6-4 to keep alive hopes of a calendar Grand Slam.
But the 33-year-old says she still struggles to overcome fears and insecurity when on court, coping with the problem by singing Irene Cara's 'Flashdance…What A Feeling'.
"You'd be surprised how I feel: I feel vulnerable every that time I step out on court," said Williams, now the oldest women's major winner in the open era.
"Every single time it's overcoming those feelings. I'm always one of my biggest competitors: I can always stop myself.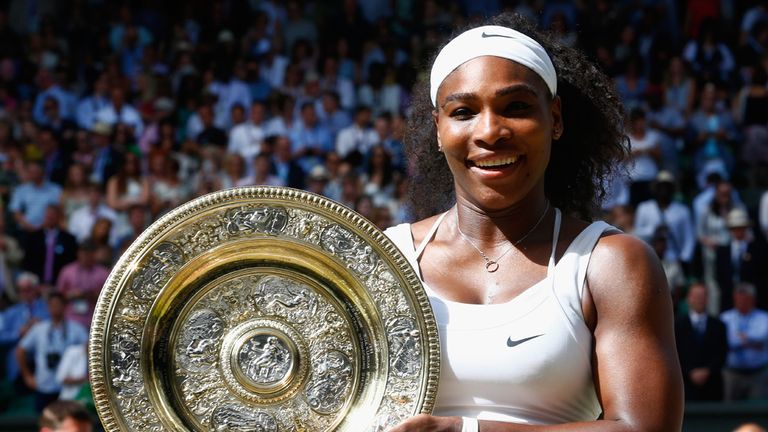 "I just try to stay positive on the court, stay really focused and just as calm as I can.
Fear and doubt
"At any time fear and doubt can stop me too. If I step out on the court and I'm a little nervous or fearful then that's never a good sign.
"It does happen, but I embrace it, I bottle it up and I throw that bottle away. Usually I'm singing a song in my head (on court), then if I stop singing it I usually start losing.
"So then I go back to singing - it's crazy up there, you don't want to be up there!
"It usually is the same one song: it's actually Flashdance by Irene Cara.
"Super-random, but I like the words, that's why - if you break down the words, they're pretty cool.
"It is empowering, if you break down the words, it's really intense."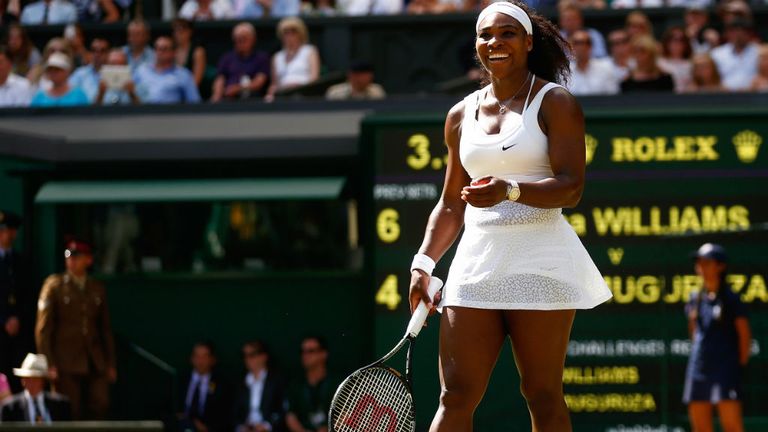 You'd be surprised how I feel: I feel vulnerable every that time I step out on court.
Serena Williams
The world No 1 can equal Steffi Graf's record of 22 major wins with victory at Flushing Meadows later this summer, where she would also draw level with Chris Evert's four consecutive US Open victories.
Williams banned all 'Serena Slam' talk ahead of Saturday's Wimbledon showdown but after her success at the All England Club she is now the holder of all four Grand Slam titles, requiring another US Open win to hold all four Grand Slams in the same calendar year.
"I didn't let myself think about the 'Serena Slam' too much - if I did, I wouldn't have won here," added Williams.
"I never thought that I would have won another Serena Slam, never. Even after the French Open I didn't think about winning a Serena Slam.
"When I was younger that was definitely a goal of mine to win the calendar Slam.
"It's become more of a distant dream, a fable. I've never been this close, so we'll see."