Today is the day! "We're descending toward Hill Valley, California, at 4:29 pm, on Wednesday, October 21, 2015" - not quite, and if you haven't seen a flying DeLorean or hoverboards down your street then the future isn't quite what we had all imagined.
The date has been etched in our memory banks since ... well 1985 actually, when Doc Brown and Marty McFly travelled to this very day in the Back to the Future sequel.
So we might all still be waiting for Jaws 19 but one prediction that movie made could still come true.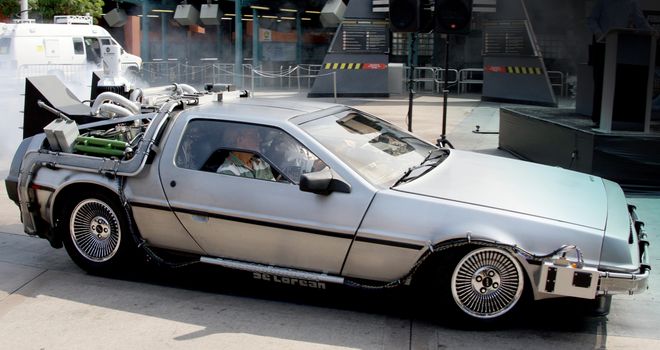 The Chicago Cubs have not won baseball's World Series since 1908, although quite astonishingly, it might actually happen this year.
They've already made the National League Championship title showdown and if they go all the way and win the World Series, it would end a 107-year drought.
However, they're currently 3-0 down in the best-of-seven series to the New York Mets, but if they put their minds to it, they can accomplish anything!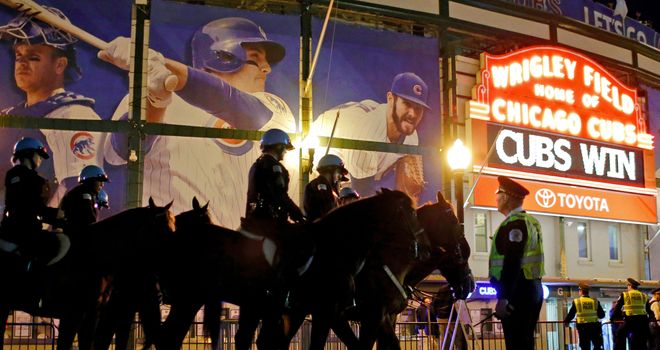 That's today, but what about 1985 and all that.
We've only gone and decided to dig around the archives to find out what was making the headlines 30 years ago with five memorable moments.
Great Scott ... we can always reminisce about the past. Let's start with our No 1 pick!
1. The Black Ball final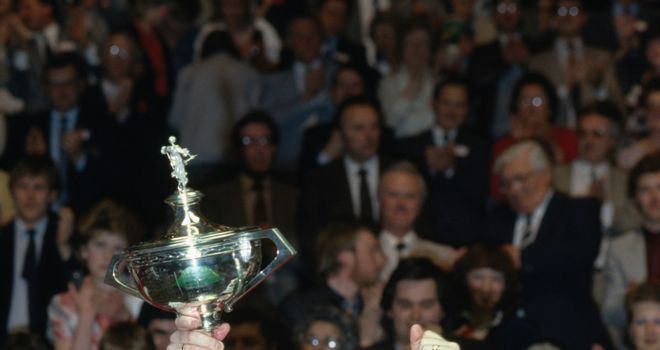 Snooker was the country's second favourite sport behind football back in the day and in 1985 18.5m of us tuned in to see Dennis Taylor and Steve Davis fight it out to the black ball.
The May bank holiday of that year, defending three-time World Snooker champion Davis found himself in the final against underdog Taylor.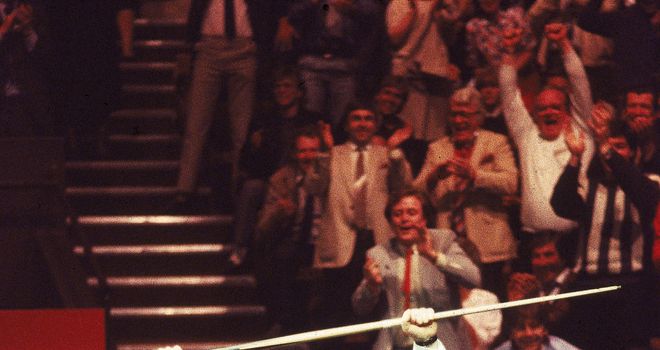 Davis was leading the final 8-0 when he missed a shot on the green that he has rued to this day as Taylor fought back to 9-7 overnight.
Davis led again 14-11 but the pair were eventually all square at 17-17 at Sheffield's iconic Crucible Theatre as the clock headed towards Monday morning. It had all come down to the last frame and the final ball left on the table - the black ball.
'The Nugget' overcut the ball and that allowed Northern Irishman Taylor in to pot a straight forward black to win the final after 14 hours and 50 minutes of snooker. Then we all went to bed!
2. Whiteside's curler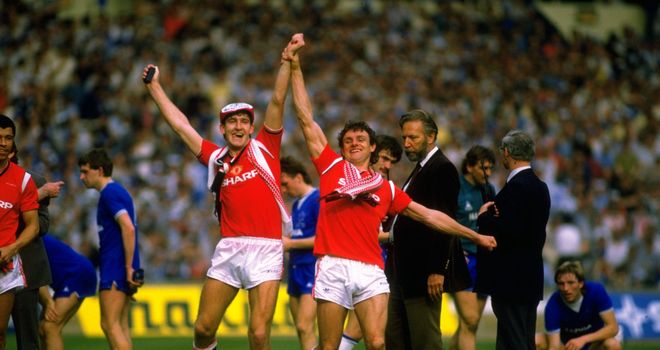 The FA Cup final was by far the most eagerly anticipated event on the English football calendar as Manchester United and Everton met at Wembley Stadium.
Both teams had recorded their obligatory Cup final songs with United's 'We All Follow Man United' peaking at number 10 in the charts, four spots ahead of the Toffees' 'Here We Go'.
Howard Kendall had led the Merseysiders to their first league title since 1970 after an 18-match unbeaten run, and on the Wednesday before the final they won the European Cup-Winners' Cup by beating Rapid Vienna 3-1 in Rotterdam.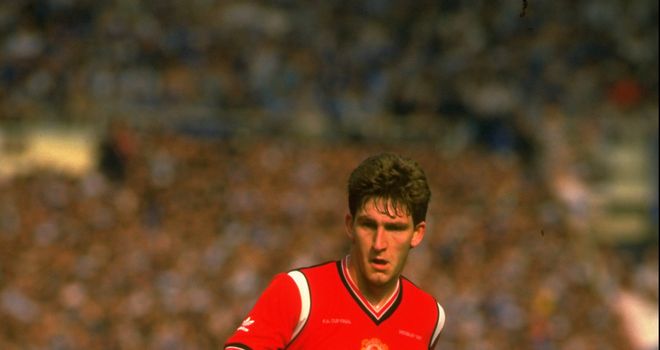 They were on for a memorable treble, but Ron Atkinson's side were determined to spoil the party, despite the loss of Kevin Moran for a straight red card early doors.
With 10 minutes to go in extra-time and the game heading for a replay United conjured up a moment of genius.
Norman Whiteside used Pat van den Hauwe as a shield and curled a stunning left-foot effort beyond goalkeeper Neville Southall.
3. Becker wins Wimbledon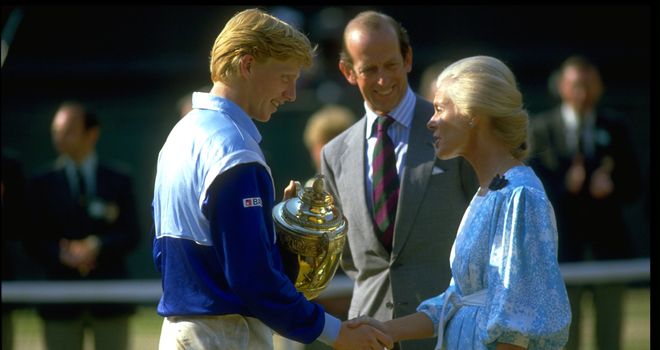 On July 7, 1985, a 17-year-old boy by the name of Boris Becker was crowned Wimbledon champion.
The young teenager became the first unseeded player to win the tournament, and the first German. But it might have been so different. In the third round, he came through 9-7 in the final set against Joakim Nystrom, and he then turned his ankle in the fourth round against Tim Mayotte but eventually came through in five sets.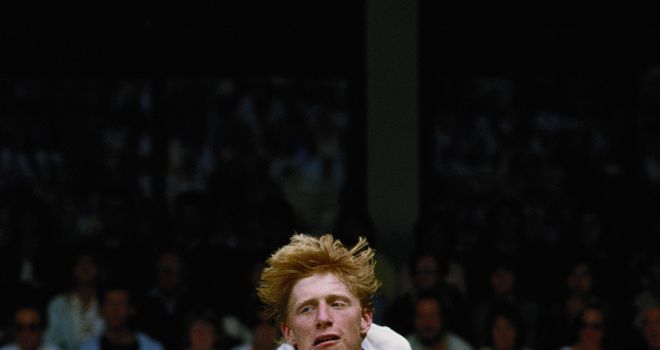 His South-African-born American opponent Kevin Curren had already knocked out legends John McEnroe and Jimmy Connors en route to the final.
And on a hot and intense Centre Court, 'Boom Boom' Becker showed all his speed, court craft and athleticism to come through in four sets 3-6 7-6 6-7 4-6.
He then went back to his home town Leimen where 50,000 people turned out to greet him.
4. England win The Ashes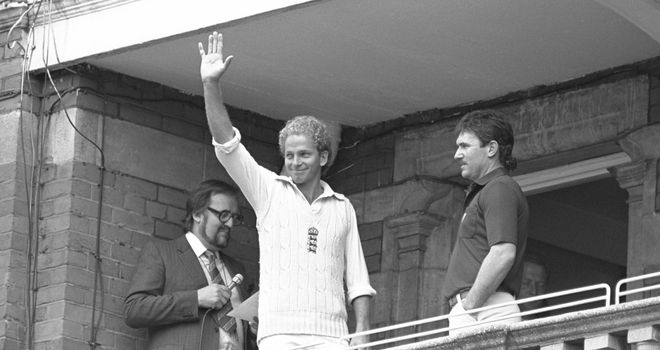 Graham Gooch and David Gower were at the pinnacle of their sport back in 1985 as they helped England regain the urn over their great rivals Australia in a six-match Test series.
England won the first match at Headingley before Allan Border's 196 helped Australia win the second at Lord's by six wickets.
In Nottingham, Gower scored a supreme 166 only to be overshadowed by Graeme Wood's 172, and had to settle for a draw after rain intervened.
Border's unbeaten 146 then helped Australia earn a draw at Old Trafford.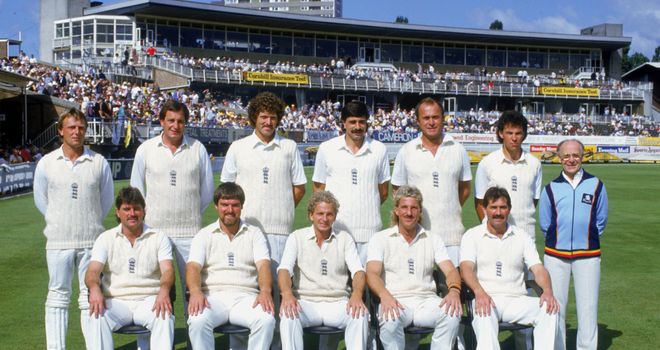 Gower's magnificent double century along with tons from Tim Robinson and Mike Gatting as well as some magnificent bowling figures from Richard Ellison ensured England won the Edgbaston test by an innings and 118 runs and a 2-1 lead going into the final Test at The Oval.
They just needed to avoid defeat to regain the Ashes, whereas Australia had to win to retain the urn for another 16 months.
It was a second-wicket partnership of 351 runs between Gooch and his captain Gower which eventually knocked the stuffing out of the tourists.
Ellison took another five-fer allowing England to win the match by an innings and 94 runs and regain the urn - what a summer!
5. The War: Hagler-Hearns
This was a breathless eight-minute war of between two of the greatest middleweights of all time - 'Marvelous' Marvin Hagler and Thomas 'The Hitman' Hearns.
At Caesars Palace on 15 April 1985 two warriors went to war.
Hearns, who had stopped 26 of his first 28 welterweight opponents, had moved up in weight division and proved he still had the power when he famously knocked out Roberto Duran in two rounds a year earlier.
Hagler was more of a technician. He was extremely hard to read around the ring proving impossible to hurt most of the time, so the scene was set for a rumble at the epicentre of the fight game in Las Vegas.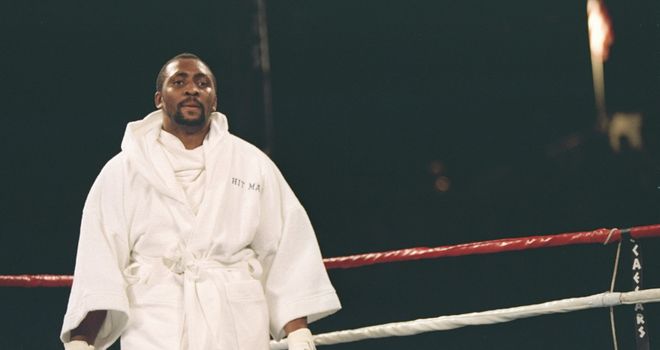 From the first bell it was unrelenting with neither man allowed to rest, going toe to toe, but it was Hearns who wilted under the pressure.
Hagler caught him with a left and right which made his opponent turn around before landing two more savage blows to make him hit the canvas heavily.
Although he managed to beat the count, referee Richard Steele immediately stopped the fight.
Do you have a favourite sporting moment from 1985. Why not send us your most memorable ones from that year and we'll publish the very best.