After Gianluigi Buffon made his 1,000th appearance, we've compiled a team of the best players he has played alongside.
The legendary goalkeeper reached the milestone on Friday in a 2-0 win for Italy against Albania, his 168th cap for the Azzurri.
He has played 612 times for Juventus, and 220 times for the now defunct Parma in the 1990s, and it all began in November 1995 for his first club against AC Milan. That day, he was the star man having kept a clean sheet in a goalless draw with the star-studded Rossoneri.
Just 17 at the time, Buffon had been playing as an outfield footballer just four years previous, and few would have thought that 22 years later Buffon would be reaching a thousand not out.
Here, we pick out the best players he played alongside, and although we call it an XI, how can we not put Buffon himself in goal?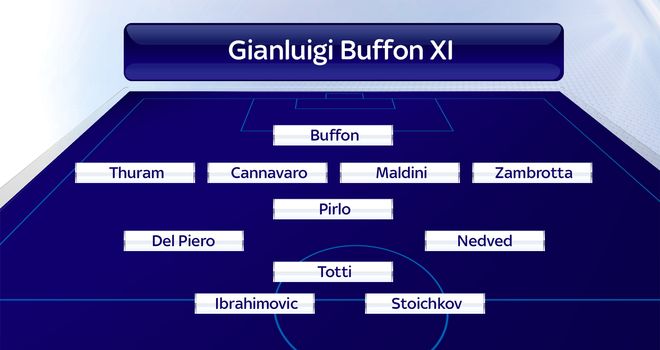 Gianluigi Buffon
Whenever Buffon was dropped - whether for Marco Storari or Neto - he came back strong, and is still No 1 at Juventus after 16 years of service.
The 39-year-old has won nearly everything; the Serie A seven times, the Coppa Italia three times, the UEFA Cup and a World Cup with Italy in 2006. The only title missing is the Champions League, having been runner-up twice in 2003 and 2015. He was also a runner-up with Italy at Euro 2012.
Defenders: Lilian Thuram, Fabio Cannavaro, Paolo Maldini, Gianluca Zambrotta
One of several players to swap Parma for Juventus around the turn of the century, France defender Thuram had a glittering career in football, and was part of a formidable defence alongside Cannavaro at centre-back and Zambrotta at left-back under Fabio Capello at Juve in the mid-naughties.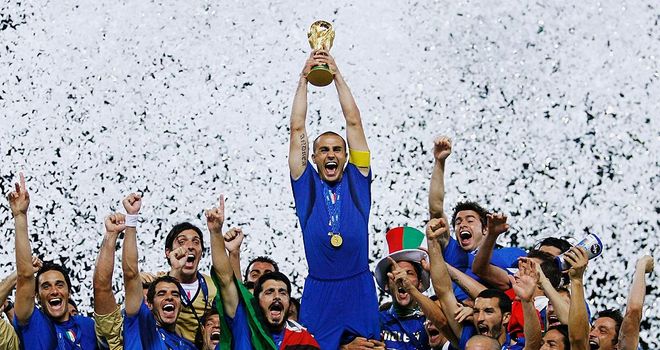 Thuram and Zambrotta left for Barcelona in 2006 after Juventus' involvement in the Italian football scandal, while Cannavaro also left for Real Madrid. Buffon stayed with Juve, bringing them back up from Serie B within one season.
Maldini played in front of Buffon at the 2002 World Cup, but it ended in disappointed with a shock exit at the last-16 stage against hosts South Korea. Maldini was also part of the AC Milan side which beat Juventus on penalties in the 2003 Champions League final at Old Trafford.
Midfielders: Andrea Pirlo, Alessandro Del Piero, Pavel Nedved, Francesco Totti
Though he didn't join Juventus until 2011, Pirlo and Buffon had played together since they were 15 in the Italian set-up, and still won four Serie A titles together in the midfielder's four seasons at the club.
Buffon passed Del Piero's minutes record for Juventus in October 2015, and also moved to publically defend his friend and team-mate in 2005 after Del Piero was accused of exaggerating an injury to get out of international duty.
Del Piero's team-mate at Juventus for eight years was Czech midfielder Nedved, who moved to the Old Lady in 2001 at the same time as Buffon.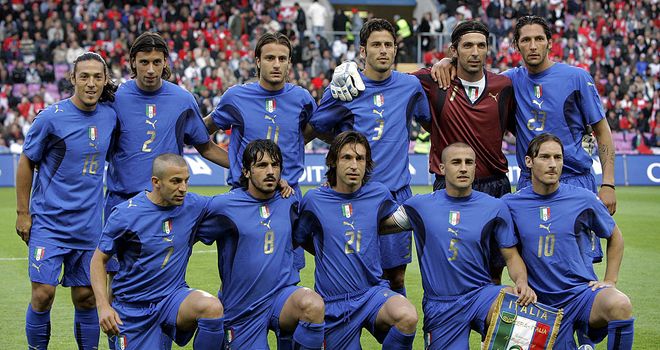 Nedved was part of the Serie A-winning sides of 2002 and 2003, and stuck with the club alongside Buffon in Serie B, before retiring in 2009.
Though Buffon never played alongside Totti at club level, the two struck up both a great rivalry and friendship in Serie A, and were part of the 2006 World Cup-winning team in Germany.
Buffon even called for Italy to take Totti to Euro 2016, despite retiring from international football 10 years earlier.
Forwards: Zlatan Ibrahimovic and Hristo Stoichkov
Ibrahimovic's stint at Juventus lasted only two years following a move from Ajax, and despite winning Serie A in both 2005 and 2006, the Swede left for Inter after being pushed out to the wing by Fabio Capello.
Ibra did get the better of Buffon on international duty, however, scoring that infamous back-heel lob over the Italian goalkeeper in the Euro 2004 group stages in Portugal.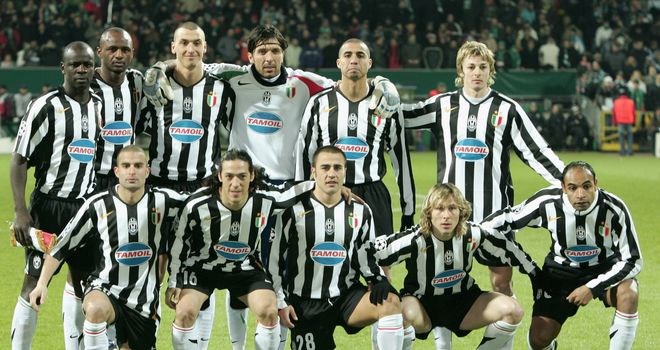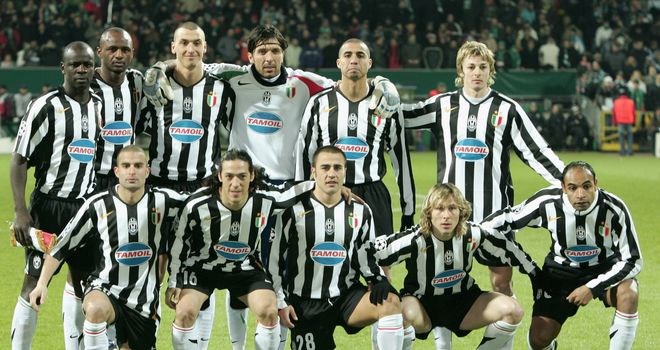 Though Bulgarian legend Stoichkov was only at Parma for one year, Buffon's first senior season at the club, his impact on the 17-year-old was lasting.
Stoichkov took Buffon under his wing and treated him as a little brother during his short stint in Italy, with Buffon describing the striker as a "champion".
"I still vividly remember his as well as being a champion, he could be very eccentric, both on and off the field."
Sky customers can now upgrade to Sky Sports and get 12 months for just £18 per month. Upgrade now!