Veteran Werder Bremen striker Claudio Pizarro has signed a one-year contract extension and will play his 21st season of European club football in 2019/20.
The 40-year-old, who has spent nine seasons and three spells at Bremen, holds records for the oldest Bundesliga scorer, the oldest player in Germany's top flight to score a hat-trick, and German football's highest ever foreign goalscorer.
On signing an extension, Pizarro said: "I have always said that my future plans would depend on what my body was telling me, I still feel good, so I'm glad to be staying here for another year.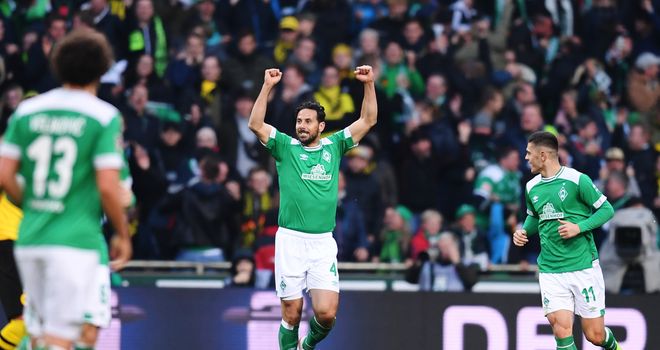 "We have developed really well as a team this season and I'm sure we'll carry on improving. I'd like to be a part of that too."
The former Chelsea hitman, who earned 85 caps for Peru, has lifted the Champions League, UEFA Super Cup, FIFA Club World Cup, Intercontinental Cup as well as six DFB-Pokal and Bundesliga titles respectively during his career.
This campaign, Pizarro has scored seven goals and made 30 appearances in all competitions to help Werder to sixth place in the league.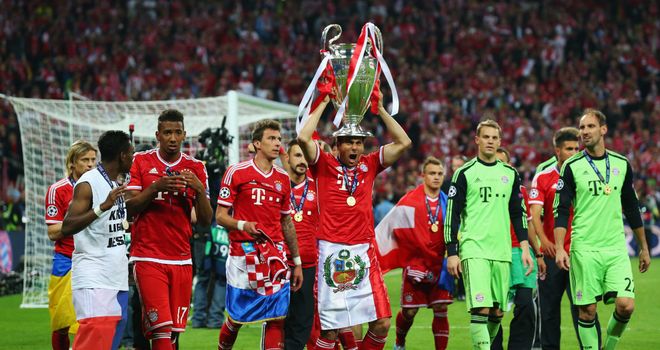 The German side's head coach Florian Kohfeldt said: "In the last few weeks, I have continuously spoken about how important Claudio is to us.
"Off the pitch, he is a player who everybody looks at - all the players try to take in all of his experience.
"When he comes onto the pitch, he is still capable of providing us a new impetus with his quality and presence. We didn't want to lose these characteristics."