Tracey Neville admits England's whitewash victory over Uganda has presented her with several selection headaches for the World Cup.
Vitality Roses ended their 2018 with a 66-37 win at the Copper Box to complete a 3-0 series win in a perfect piece of preparation for July's World Cup in Liverpool.
After a series defeat in Jamaica and a second-place finish at the Quad Series, it was the perfect way to end a year that saw the Roses claim a brilliant gold medal at the Commonwealth Games.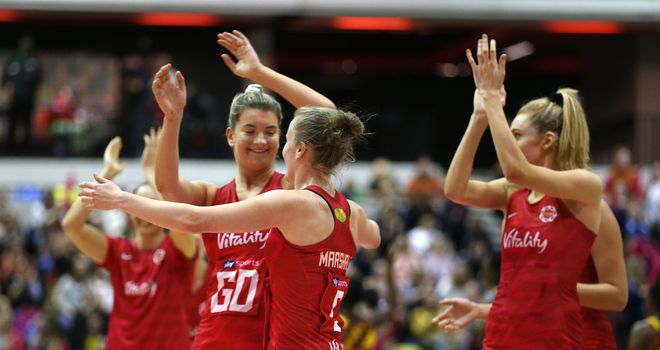 With an experienced squad on her hands, the Roses have begun looking to the future and head coach Neville suggested before the tournament that she would like to see the new names step up.
While her starting sevens for the first two games were the strongest available, the use of younger players from the bench had the desired impact.
George Fisher, Fran Williams and Gabby Marshall also made significant contributions which have presented Neville with several dilemmas for next summer with a plethora of options now available to her.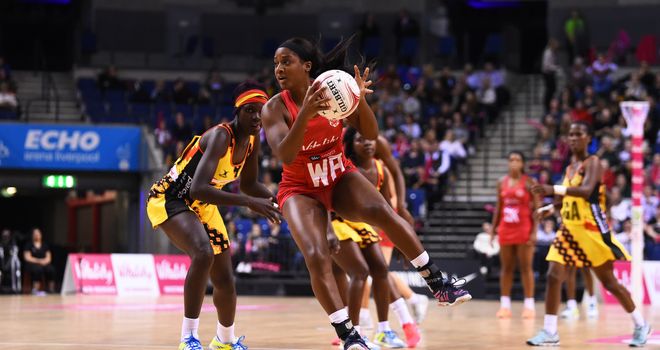 "The pleasing thing for the girls is that every time we've challenged one of them to go out there and step up, they've provided us with more headaches," Neville told Sky Sports.
"For the youngsters, it's about taking those opportunities and with every single one of them I can't complain.
"We've got a lot of options going into the World Cup, we've got a lot of variety and what a problem to have."
Liverpool's Echo Arena will host the World Cup in July and having won a tight series opener at the venue, a pair of emphatic victories at the Copper Box rounded out the final international action of the year.
It was not only the younger elements of the squad that played their part, but Neville also reserved some special praise for Sasha Corbin, who was instrumental in attack in Sunday's 29-goal victory.
"Sasha did really well (against Uganda)," she said. "She struggled a little bit with the physicality in the second quarter but she went on and was able to change her game.
"For me, every player is going to go through a difficult patch in a game and it's how you deal with that; she was exceptional in terms of getting herself out of that and presenting us with ball like we want her to."
Sky Sports will also show every game live of the 2019 Vitality Netball World Cup, July 12-21
A huge 2019 will feature another thrilling Vitality Superleague which is just a month away and starts with the Super 10 on Saturday, January 5, live on Sky Sports
You can now receive all the latest Vitality Superleague news and more on your personal devices. The Sky Sports mobile app will keep you up to date with the latest news from your favourite sports, including netball - here's how to receive the alerts you want.