WWE women's champion Becky Lynch says she's learned from mistakes of previous reign
By Abel Morton
Last Updated: 27/09/18 5:17pm
SmackDown women's champion Becky Lynch believes she rightfully deserves to the title and is ready to learn from the mistakes from her first title run.
Lynch, who defeated arch nemesis Charlotte Flair for the women's title at Hell in Cell, has become one of the standout superstars on the blue brand as she continues to produce some of the best work of her career to date.
Despite Lynch's recent heel turn, fans have still been able to appreciate Lynch's change of methods in and outside of the ring in her attempt to make the SmackDown women's division her own.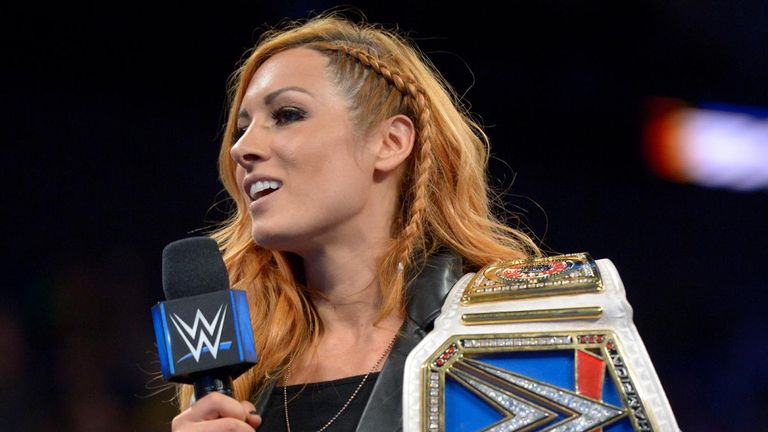 Speaking on Lilian Garcia's Chasing Glory podcast, Lynch revealed why she now feels comfortable as champion compared to when she first won the title at Backlash in 2016.
She said: "I feel a lot more comfortable in the role this time around. Before, maybe there was a sense of apology to it? Like, 'oh, sorry I am the champion guys'. Maybe there was a sense of that.
"Maybe there was a sense of me being overly nice in general. Am I stepping on anyone's toes? Is anyone offended? I think that was the way that I used to be.
"I used to always be such a people pleaser and I don't know as hard as I worked I think I always was worried and wondered whether or not I was worthy enough to hold the title. But now, I think, hell yeah I am."