The Good, The Bad and The NXT: The week's winners and losers in WWE
By Phillipa Hopwood
Last Updated: 15/11/18 8:05am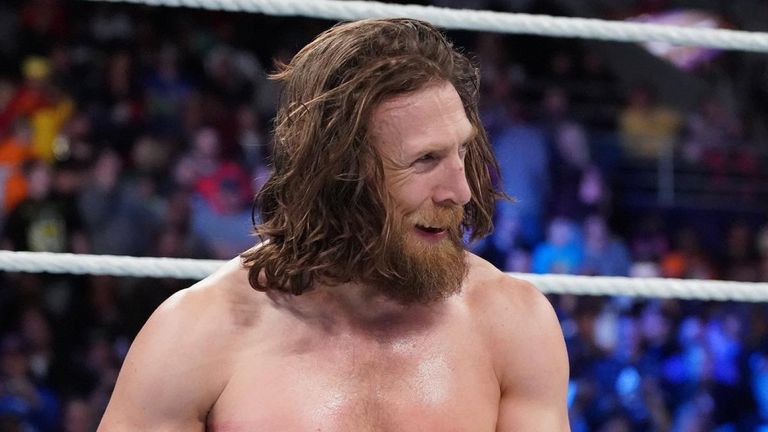 Survivor Series week is finally upon us and this week's Raw and SmackDown have forced major changes to the show on Sunday night, leaving the penultimate pay-per-view of the year with a very different look. 
Good Week
Braun Strowman (Raw)
The Monster Among Men may not be able to touch Baron Corbin until Survivor Series comes to a close, but this week on Raw he forced Stephanie McMahon to agree that he could have future matches with both the acting Raw General Manager and Brock Lesnar.
The fact that Strowman doesn't actually have a claim to the Universal Championship anymore is quite interesting, since he lost the match to Lesnar at Crown Jewel quite emphatically, but he will be now be given a rematch in the coming months and he will be the one choosing the stipulation.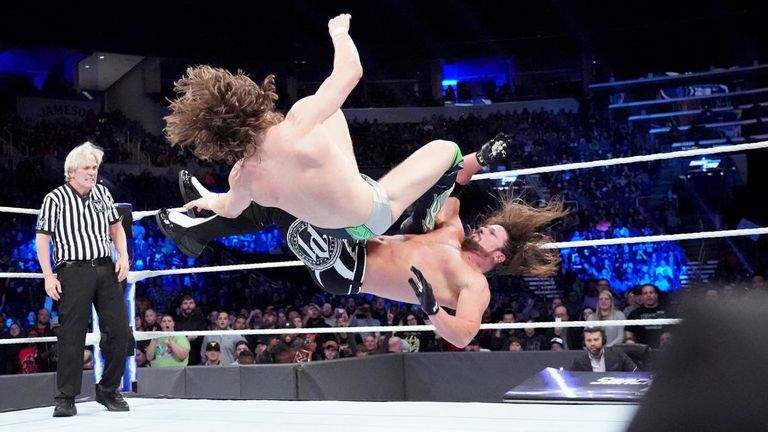 Daniel Bryan (SmackDown)
Just two short weeks ago Daniel Bryan was forced to tap out to AJ Styles ahead of Crown Jewel, a show that Bryan played no part in. This week on SmackDown, he was shockingly given a WWE Championship match as the issues between Bryan and Styles continued.
Bryan has adopted a new attitude in recent weeks and it's this persona that has led him to his first Championship since making his in-ring return earlier this year.
As the WWE champion, Bryan will now step into the ring with Brock Lesnar this weekend at Survivor Series, in the hope that he can pick up an important win for SmackDown.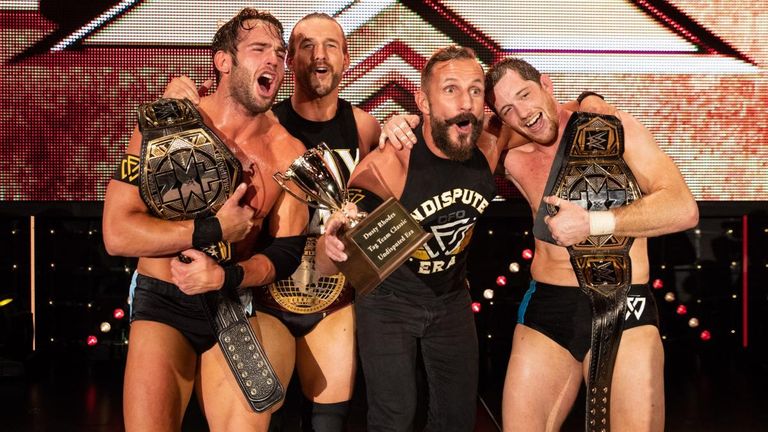 Undisputed Era (NXT)
Undisputed Era step inside War Games for the second consecutive year this weekend as they take on War Raiders, Pete Dunne and Ricochet, but this week on NXT Kyle O'Reilly won his match against Hanson which means that Undisputed Era now gain a huge advantage inside the structure, since the ordering will now favour Adam Cole's team.
There are a number of combustible elements in this match since it's been noted over the past few weeks that Dunne, Ricochet and War Raiders don't seem to be jelling very well.
Undisputed Era have been on the same page ever since their NXT debut so they know that if they remain strong and continue to frustrate their challengers then at some point their opponents will turn on each other.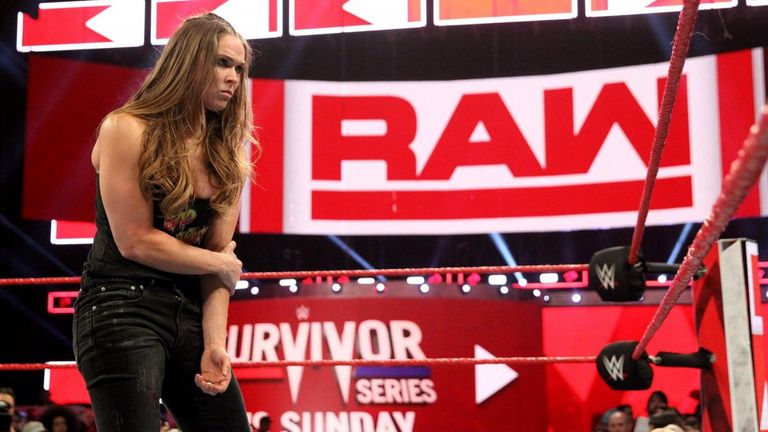 Bad Week
Ronda Rousey (Raw)
Ronda Rousey has been billed as an unstoppable force ever since she made her debut in WWE back in January, but this week on Raw was the first time Rousey was seen to have a weakness.
The former UFC champion was attacked backstage by Becky Lynch and locked into her Dis-Arm-Her before The Lass Kicker invaded Monday Night Raw and helped the SmackDown's women's division to dismantle the women of Raw.
This was the first time any singular woman has been able to find an advantage over Rousey and it was set up for a huge upset this weekend at Survivor Series, but this match was changed last night on SmackDown and Rousey will now go one on one with Charlotte.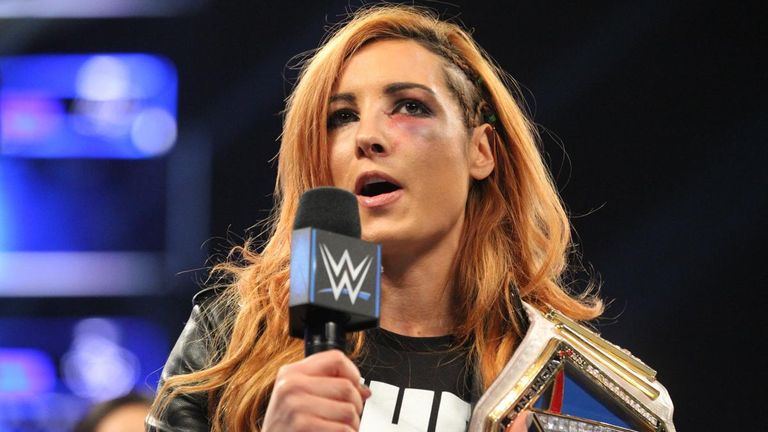 Becky Lynch (SmackDown)
Becky Lynch was walking into the biggest match of her career on Sunday night, but after one stiff right hand from Nia Jax as part of SmackDown's invasion of Monday Night Raw, Lynch was pulled from her match.
It was reported that Lynch had suffered a concussion and a broken nose and will now be replaced in her match by Charlotte.
It is unknown how long Lynch will be on the sidelines because of the injury, but it's a body blow for the Irish star who has been on a roll ever since Hell in a Cell and was seen by many as the favourite heading into her match with Rousey this weekend.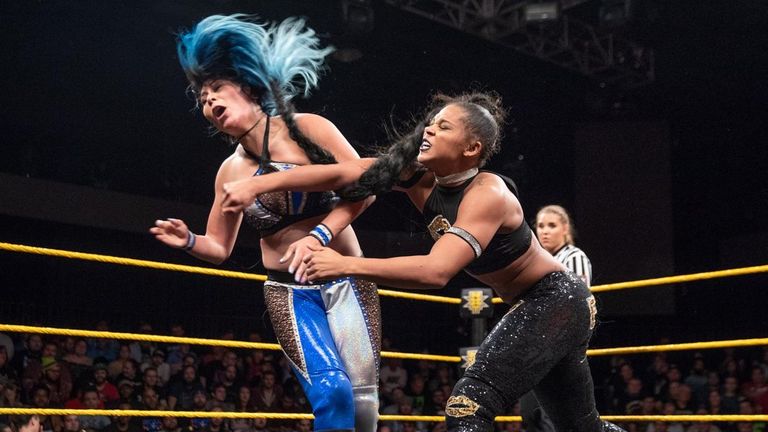 Mia Yim (NXT)
It was a tough week for Mia Yim as she went up against The EST of NXT Bianca Belair and although the Mae Young Classic star threw everything that she had at Belair, she was still unable to pick up the victory.
Belair remains undefeated on the NXT brand but this could lead to a storyline between Yim and Belair since she was able to push her further and harder than any wrestler before.
It was a brutal defeat for Yimas she fell foul to a KOD, but if these two women collide again, Yim will have to be much better prepared.