WWE Survivor Series: Five key questions for Sunday night's big event
Last Updated: 18/11/18 11:11pm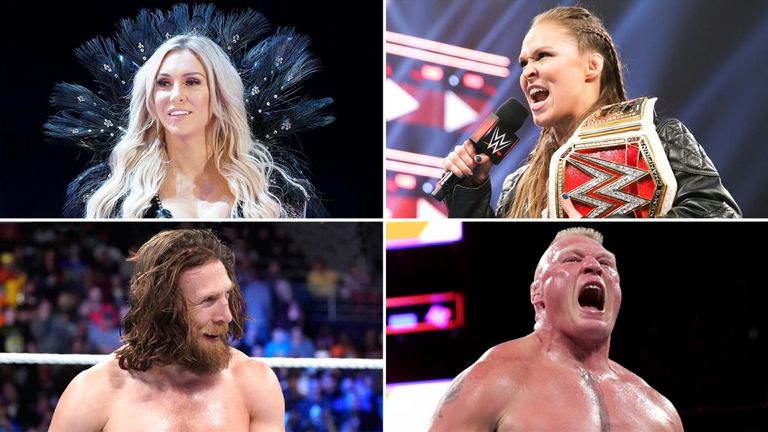 Survivor Series rolls into Los Angeles on Sunday night at the end of a week which saw some huge events impact on the match line-up.
First Becky Lynch was forced out of her highly-anticipated showdown with Ronda Rousey and then Daniel Bryan stunned AJ Styles to take his WWE title and 'earn' a match with Brock Lesnar.
Add in a dash of Randy Orton-shaped intrigue, a pinch of unresolved issues on both the Raw and SmackDown women's teams and sprinkle in some Seth Rollins and Shinsuke Nakamura goodness and the ingredients are in place for a satisfying Survivor Series supper.
WWE editor Jefferson Lake takes a look at five of the key questions going into Sunday night's event…
Lesnar-Bryan: Who wins?
Last year AJ Styles took Brock Lesnar to one of the best matches of his recent run and Daniel Bryan's ability to produce the same type of performance will be under the microscope on Sunday night.
Lesnar can be an electrifyingly intense performer when he is at his best but there is a school of thought that his mind is elsewhere - specifically on a return to the UFC octagon.
If they want to, the pair can produce some magic in what will be the first acid test of Bryan's capabilities as a champion following his return to in-ring competition.
No Becky - no party?
Unquestionably, the loss of Becky Lynch to injury for her match with Ronda Rousey has taken some of the wind out of the event's sails, but the Lass Kicker will come back white-hot when she returns from the 'broken face' she sustained on Raw this week.
In her absence, WWE has rushed to a match between Rousey and Charlotte Flair which many felt would be a WrestleMania contest next year and remains a top-tier contest despite the very limited time to build up to it.
That lack of a major storyline going into the match suggests the storyline will come at the match itself, but how? An interference by Lynch, who has issues with both competitors, seems the most logical road to go down.
Will Nakamura-Rollins deliver?
In what is perhaps the 'sleeper' match on the card, Seth Rollins faces Shinsuke Nakamura in a battle of the secondary belts but one which is between two elite-level workers.
Nakamura's matches have been somewhat hit and miss on the WWE main roster but the Kingslayer is one of the most consistent performers in the company and so greatness awaits this duo on Sunday night.
Unless, that is, a certain former Shield member makes his presence felt from the sidelines and derails the momentum of his now very much ex-friend.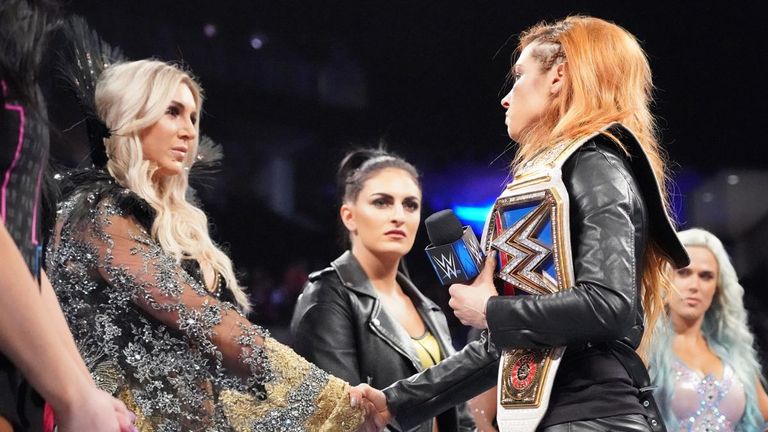 Who is 'the fifth woman'?
Jeff Hardy has taken Daniel Bryan's spot on the SmackDown men's team but Charlotte Flair - who had never officially accepted the role of blue squad captain but was the huge favourite - is now facing Ronda Rousey, leaving her fellow females short-handed.
So who fills the place? Could we see an almighty - and admittedly massively unlikely - swerve and Becky Lynch reinstated? Will the crew call up Nikki Cross, or was her appearance last week a British tour one-off?
Sasha Banks and Bayley are not on the Raw team, so might we even see a mysterious masked wrestler on the team as the gradual build to the Four Horsewomen reunion continues?
Or will they just go with Mandy Rose?
Orton to appear - out of nowhere?
Randy Orton does not seem to get on with anyone on SmackDown regardless of their disposition but it is still something of a shock not to see him included in a Survivor Series team.
As he reminded everyone on Twitter this week, he is the 'GOAT' in the annual elimination match, an assertion backed up by his record.
Orton is a regular in both the team event and in several world-title matches on Survivor Series of yore, so surely we will see an appearance from the Viper on Sunday night.
Click here to see this year's Survivor Series live on Sky Sports Box Office tonight!