Jeff Hardy reached the 20-year milestone in pro wrestling on this week's SmackDown, with the locker room joining him for a celebration of his illustrious career.
Samoa Joe did his best to spoil the party, arriving with microphone in hand to question how many of the memorable moments in those 20 years Hardy could remember.
But the warmth for the Charismatic Enigma from the fans could not be diminished in any way, and he enjoyed a great ovation as he marked two decades in the business.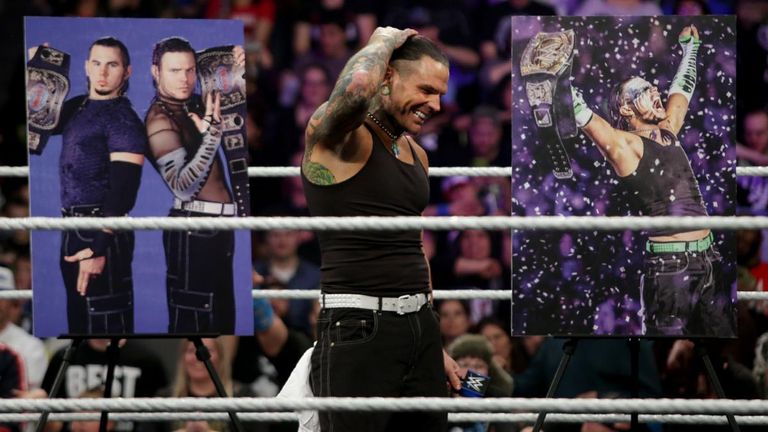 Hardy first worked for the then-WWF in 1994 but was not a full-time regular until 1998 and has developed a reputation since them as someone really to take pretty much any risk to entertain the paying customers.
A decent-sized chunk of that spell in the squared circle was spent away from the bright Stamford lights but he remains beloved by WWE fans - as proved by the decibel-shattering reaction to his return at WrestleMania alongside brother Matt last year.
Click on the video above to check out our recap of Hardy's glorious career!