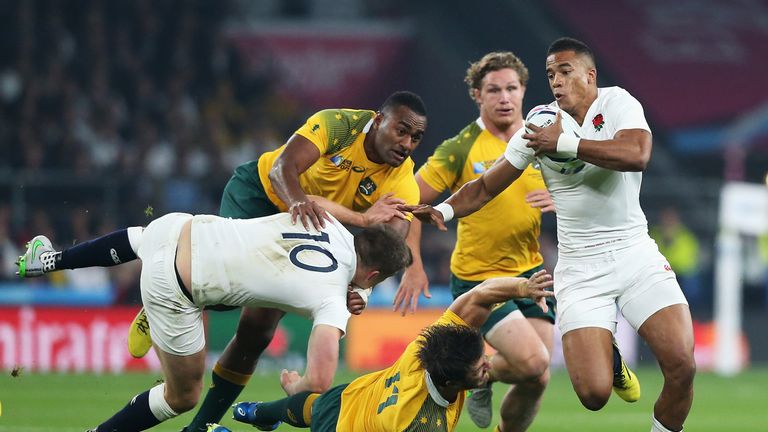 Northern hemisphere rugby union will fall in line with the southern hemisphere on July 1 when a number of minor law amendments will come into effect.
The changes were approved and announced in September 2015 and were implemented in the southern hemisphere in January.
One of the main aims is to banish all forms of simulation from the sport and it follows on from officials at last year's Rugby World Cup being instructed to sin-bin players who dived or feigned injury during matches.
The new rules state that "play acting" or "simulation" is specifically outlawed in the game and that any player who dives or feigns injury in an effort to influence the match officials will be liable for sanction.
Another amendment says players who need to be substituted due to an injury following foul play will no longer count as one of their team's six allotted replacements, while advantage may now be played following a scrum collapse if there is no risk to player safety.
Another change - from June 1 for this one - sees the implementation of a maul law application guideline, which has also been in place in the southern hemisphere since the start of the year.
"Specifically, the ball can be moved backwards hand-to-hand once the maul has formed," read the statement from World Rugby.
"A player is not allowed to move or slide to the back of the maul when he is in possession of the ball and the ripper needs to stay in contact with the jumper until they have transferred the ball. Sanction: Penalty."
World Rugby has opted to take this change global ahead of several upcoming Test matches between sides in the northern and southern hemispheres.
England are scheduled to play a three-match Test series in Australia starting on June 11, while Wales tour New Zealand during the month.
Argentina face Italy and Ireland play South Africa on June 11.