Dan Carter confident rugby union is clean following doping exoneration
Last Updated: 19/10/16 10:36am
Dan Carter says he has "full confidence" rugby union is a clean sport in the wake of his own doping exoneration.
The New Zealand great was this week cleared of breaching doping rules after testing positive for corticosteroids following last season's Top 14 final between Racing 92 and Toulon.
And Carter says he has never encountered doping during a 14-year career featuring two World Cup wins, 112 All Blacks caps and more international points than any other player.
"No, never, right throughout my career," the 34-year-old said. "I have huge confidence in the authorities that keep this game clean.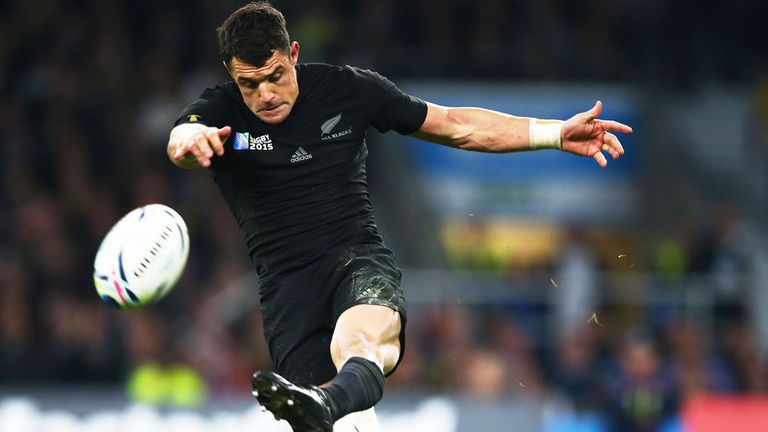 "I hold my integrity and the game's integrity at the highest level and I have full trust that the authorities are making sure that this game is kept clean under the anti-doping regulations - and they've put a lot of procedures in place to make sure that it is.
"I have full confidence our game is played in a clean way and am confident it will continue to be that way for a long time."
Carter's positive test occurred after he received a legitimate injection on an injured knee after Racing's Top 14 semi-final win over Clermont.
"I have full trust in the medical team and am extremely confident that we stayed within the anti-doping regulations which has been proven we did," he said.
"I had an injury. When you have an injury you want to cure the injury within the anti-doping regulations and that's exactly what I did."
You can watch Chelsea v Man Utd, plus England's tour of Bangladesh and the US Grand Prix on Sky Sports. Upgrade now and enjoy six months at half price!