Rugby Union Expert & Columnist
Stuart Barnes' talking points: Super Rugby stars, PRO12 play-offs and Premiership style
Last Updated: 11/03/17 12:46pm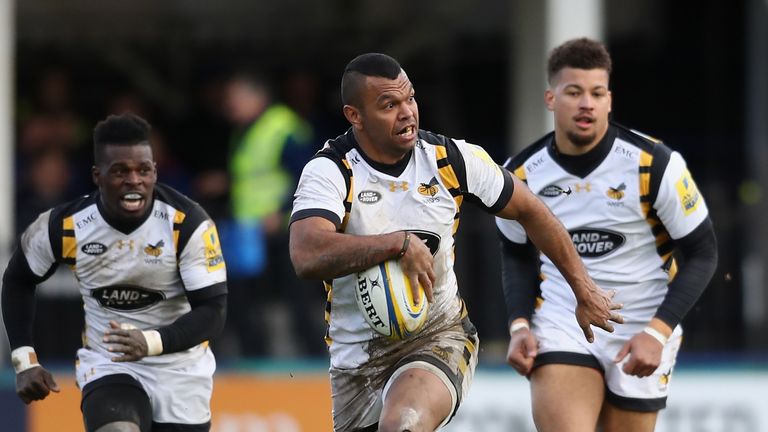 Superstar New Zealanders, expansive Wasps and conservative Exeter feature in Stuart Barnes' talking points from the weekend...
1 What a wonderful way to start a weekend. The Highlanders and Crusaders served up superb entertainment in Dunedin.
The Highlanders put together some precision scores with Aaron Smith back near his brilliant best, only for the Crusaders to come back from 6-27 behind to grab the win with a late try. If anyone wants to understand how difficult this forthcoming tour will be for the Lions I would recommend a re-watch of this match.
There were a few errors, yes, but the speed and ambition was something to behold. Basketball rugby this was not. At the moment there's New Zealand rugby and the rest.
2 If the match of the weekend was in Dunedin, the cameo came from Hamilton where Damien McKenzie was again extravagant with his stunning array of flicks and offloads against the Blues. There's not much of him but he packs a big old metaphorical punch.
The same can be said for Nehe Milner-Skudder who notched up a hat-trick against a pretty dire set of Rebels. Throw Aaron Smith into the equation and all the talk that rugby is now a big man's game comes across as small and stupid talk.
3 Less kaleidoscopic but impressive nevertheless were Leinster. The Scarlets, having won in Limerick a week earlier, were put firmly in their place by a Leinster team that look increasingly like the favourites for the PRO12 league.
They have strength in depth to go with the stellar cast of regular Irish internationals. It appears that the home semi-finalists will be two from them, Munster and Ospreys, with the Scarlets and Ulster battling for the fourth spot.
4 Late Saturday night, having diligently studied some Cheltenham form, I eased into a bottle of Pomerol to watch Bath and Wasps - well, that should just read Wasps.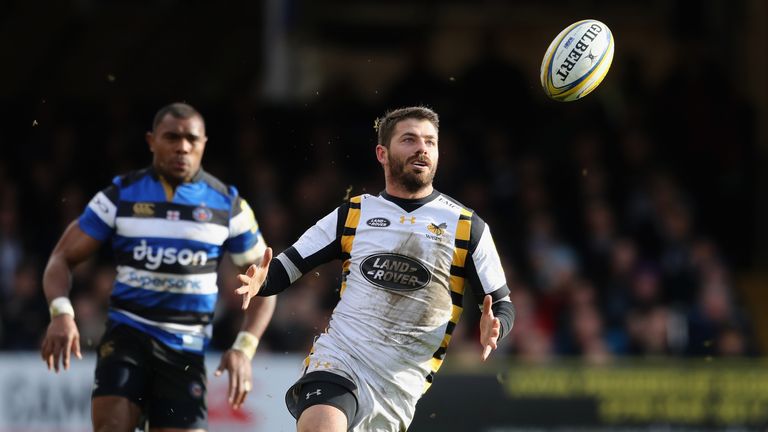 Bath are struggling without key men like their half-backs and Francois Louw, but frankly I don't think a full-strength Bath team would have got near them. Some of the Wasps handling is quite superb.
Danny Cipriani is having a ball with players like Kurtley Beale outside him. And to think, Willie le Roux is only just settling in. It's going to be some quarter-final in Dublin... in fact it's going to be some weekend of European knock-out rugby.
5 In contrast to the ultra-expansive style of the New Zealand franchises, Exeter are slowly narrowing their game from their distant early attacking days. That's not to say there isn't the odd threat in the backs but this team is becoming more and more dependent on its tight driving game.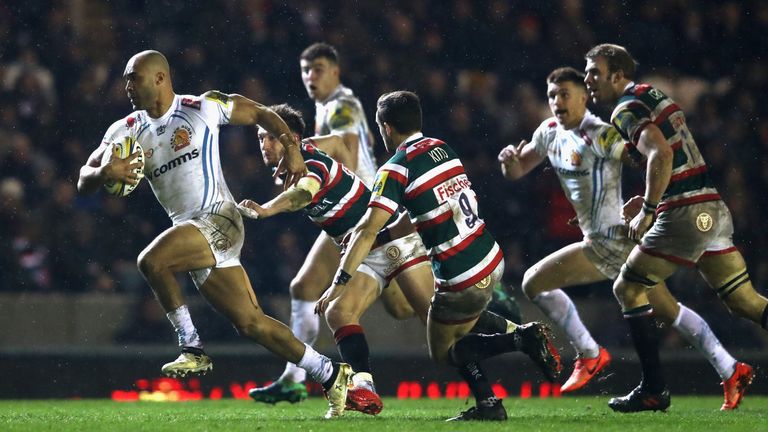 The authorities' law change to make the catch-and-drive more difficult is having no impact on this well-drilled and tightly-knit team. Rob Baxter's boys gave the Tigers a bashing, but will it suffice against the best? As Wasps expand, Exeter contract; all very interesting.
6 I have the great fortune to be attending both the Cardiff and Twickenham games this weekend. I'd love to be in Rome but I'll leave that to my old commentary mate, Miles.
Let's start with Saturday's Calcutta Cup game. A fortnight ago I thought a Scotland win was highly unlikely. That forecast has been downgraded or upgraded, I can't quite work out which.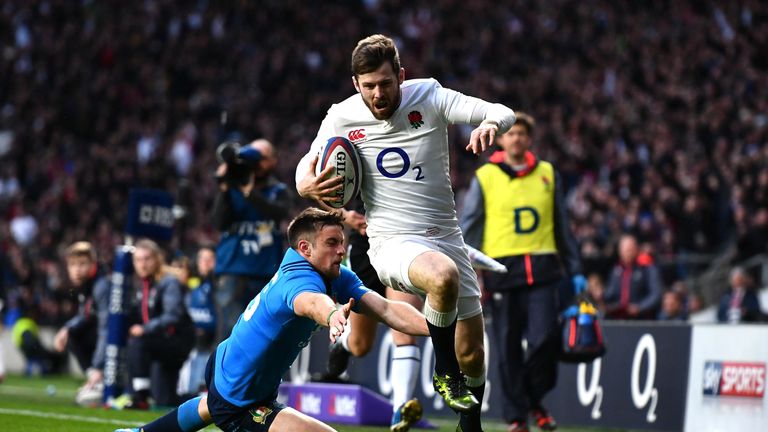 Scotland are playing with some fluency, England are not. But England are on a seventeen-match winning streak, Scotland are on one. England know how to win and haven't lost at Twickenham to Scotland this century.
Against that, Finn Russell and Stuart Hogg are types who can turn a game in a flash but, against that, Scotland will surely not get away with kidding the referee at the scrum as they did John Lacey against Wales.
Which segues nicely to...
7 Mathieu Raynal. Yes, the man who didn't know the rules when John Muldoon talked him into letting Connacht kick to the corner with time up against Wasps in the European pool fixture famously won by the men from the west of Ireland.
Pre-match Eddie Jones, one suspects, will be pointing out the shakiness of Scotland's scrum foundations.
I don't think the Frenchman will be looking for too much controversy after his dealings with the English in Galway, and I don't think Eddie will be looking to get fooled by the tactics of opposing coaches for a second match running.
8 Before Twickenham, a trip to see my mum in Newport (never too old to be a good son) en route to the Principality Stadium for an evening of exquisite pressure - for the neutral.
Wales are staring down the barrel of a third straight defeat and with France to come, potentially a one-win-four-loss tournament.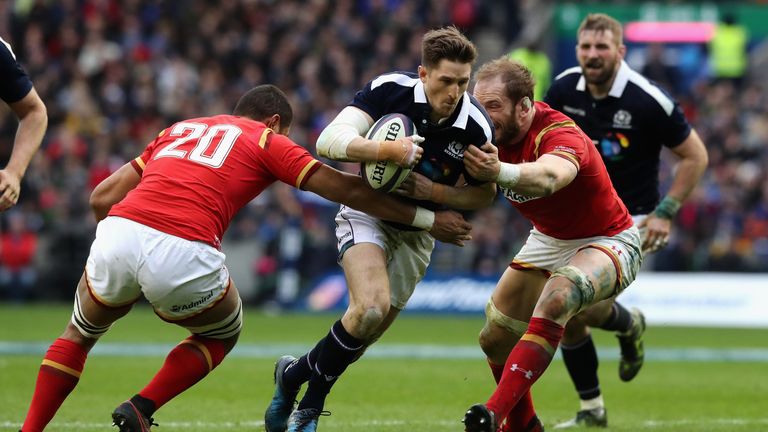 Ireland are under equal pressure after the Edinburgh loss. This team expects to be fighting for the title. A win in Wales and it's over to England, a loss and any old England win the next day will do.
9 I wonder, do Italy have another trick up their sleeve? One assumes France will have studied the Twickenham tapes and be prepared for no-ruck Italy.
It was a once-in-a-lifetime ploy to utilise it as much as they did, maybe it'll be used now and then, pinching a penalty, confusing the opposition.
Italy will have some confidence restored after Twickenham but France is showing signs of a revival - in terms of performance standards, if not results. They will be looking to put on a show.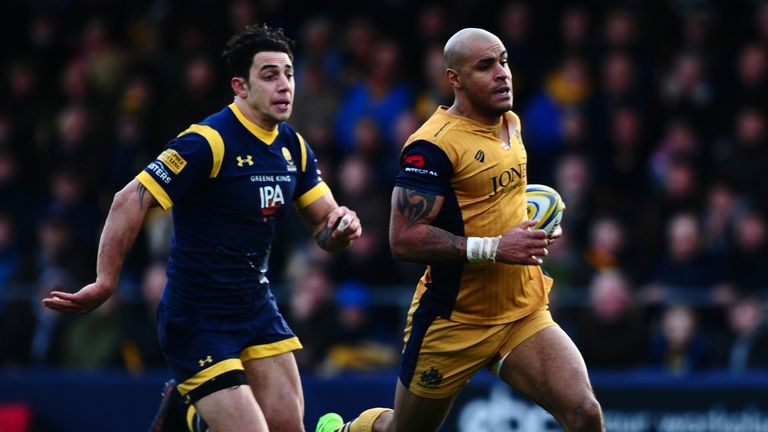 10 Good to hear the play-off for promotion to the Premiership has been scrapped. The play-off system works in the Premiership where international clashes deprive top teams of talent. Play-off can balance the loss of internationals - as is the case with Saracens. It is a bad idea in the Championship.
The leap from one league to another is immense. The best team is the one that picks up the most points. Without the potential pitfall of the play-off losses as mastered by Bristol, teams can plan and purchase their buying strategy earlier in the season to give them the greatest possible chance of making a fist in what is always an uneven fight against relegation.
That, I suppose, is the good news for Bristol.