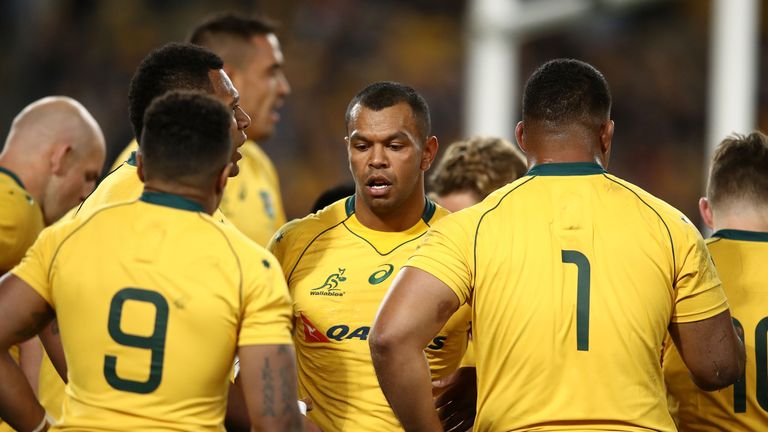 Wallabies playmaker Kurtley Beale has pleaded with Australian rugby fans not to abandon the team after an inept defensive performance in their 54-34 defeat at the hands of New Zealand on Saturday.
Michael Cheika's side had hoped to lift some of the gloom hanging over Australian rugby after a miserable Super Rugby season on and off the field, but instead found themselves 40-6 down at half-time.
Beale, returning for his first Test in nearly two years, scored a try in Australia's second half resurgence but was also among the culprits as the Wallabies leaked eight tries in the first 48 minutes.
"We kind of let ourselves down in that first half," Beale told reporters after the match. "We are working hard, we do care and we love playing rugby for Australia.
"As a group, we're going to keep playing rugby and try and deliver the brand of rugby that everyone wants to see.
"We're just going to keep focusing on that and hopefully everybody can just stick by us."
Cheika was hugely disappointed by his side's defensive ineptitude on Saturday but is confident they can rally.
"There's no 1,2,3 step process for that type of stuff," he said.
"It comes down to a deep belief between players. This group of players here, they've got a very strong connection.
"I've seen it over this first month that they've been together. This is a roadblock in front of us of course and it's going to knock us down but it's not going to stop us."