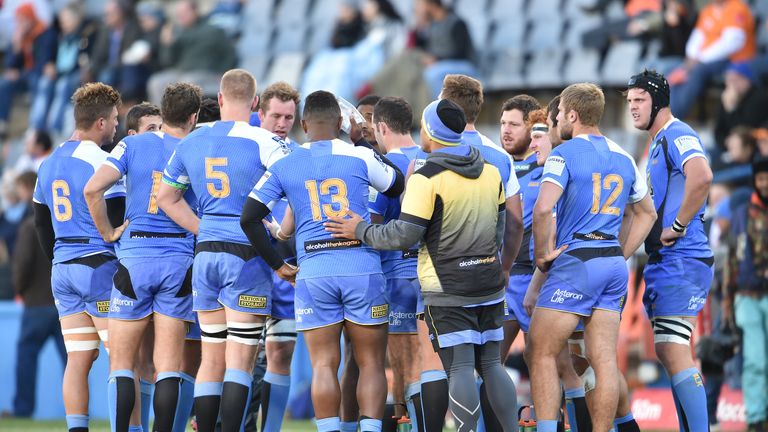 The defiant Western Force insist they are entitled to play in the Super Rugby competition until the end of 2020 amid reports of its demise.
Parent body RugbyWA has launched legal action against the Australian Rugby Union (ARU) in a bid to keep the threatened franchise afloat as the axe hovers over the Perth-based club.
Western Force issued a statement on Friday dismissing reports that its continued participation in the Super Rugby competition hinged on the outcome of a further meeting between the ARU Board and the RugbyWA Board.
"RugbyWA's position is clear. Under current arrangements the Western Force is entitled to participate in the Super Rugby competition until December 30, 2020," the statement said.
"There is no basis on which the ARU can purport to remove the Western Force from the Super Rugby competition.
"The ARU must work to ensure that the Western Force remains based in Perth for many seasons to come.
"Put simply, RugbyWA is not required to 'state a business (or any) case' for the Western Force to remain in the Super Rugby competition."
Super Rugby's governing body SANZAAR announced earlier this month that two South African teams and one from Australia would be axed from 2018, streamlining the 18-team competition to a three-conference 15-team format.
SANZAAR has left it to the national rugby unions involved to announce the teams to cut.
The ARU has said it would be either the Force or the Melbourne Rebels.
RugbyWA said it remains committed to working with the ARU to help it find a way to achieve a resolution of the "current uncertainty" over its position in the five-nation tournament.
"Rugby WA has sought a meeting with the ARU next Thursday (April 27) to progress discussions as to how it might assist the ARU," the Force said.