Eddie Jones has an important person not to disappoint when England take on Australia
By Andy Charles
Last Updated: 02/12/16 7:37am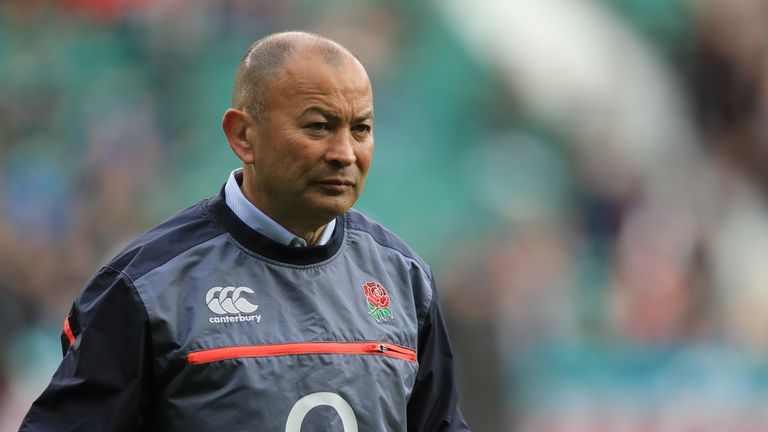 Eddie Jones is determined not to disappoint his wife Hiroko when England look for their record-equalling 14th straight win on Saturday.
Jones boasts a perfect record since taking over from Stuart Lancaster at the end of England's dreadful Rugby World Cup campaign late last year and the next challenge comes against the land of his birth, Australia.
The final game in England's Old Mutual Wealth Series is likely to be the toughest, with the Wallabies looking to bounce back from defeat against Ireland in Dublin last weekend and also inflict a painful first defeat on Jones' side.
But, with much of the run-up dominated by a war of words between him and Australia coach Michael Cheika, Jones has only had to look to home for as much inspiration as he needs.
Asked who ensures his drive for success is undiminished, Jones said: "My wife. Every time I go home she says, 'You'd better win this week', so it's simple.
"I remember when I got sacked as the Wallabies coach. I came home absolutely distraught because it was my dream job. She said, 'Right, where are we going next?'.
"You find most players who come from a good home with parents, wife or family that's level-headed find it easier to keep their feet on the ground.
"When you haven't got that around and you have people around you who want to take advantage of some success and want you to do that extra commercial activity or change your hairstyle because it will look good on Saturday, then it's harder.
"Those are the players who you have to continually work on to make sure they keep their feet on the ground. We can do that with psychology, selection... there's a number of ways."
Australia suffered a 3-0 whitewash when England toured over the summer but Jones feels those results make his side a little more vulnerable ahead of Saturday's Twickenham date.
And he admitted there has been the odd "iffy" moment in training this week as England prepared, looking to add to their victories over South Africa, Fiji and Argentina.
"It makes us more vulnerable and them more hungry. Whenever you get beaten your attention is more and you want it more," he added.
"When you have had some wins your appetite is pretty full and it's a test of the mindset on Saturday. That's why I'm excited.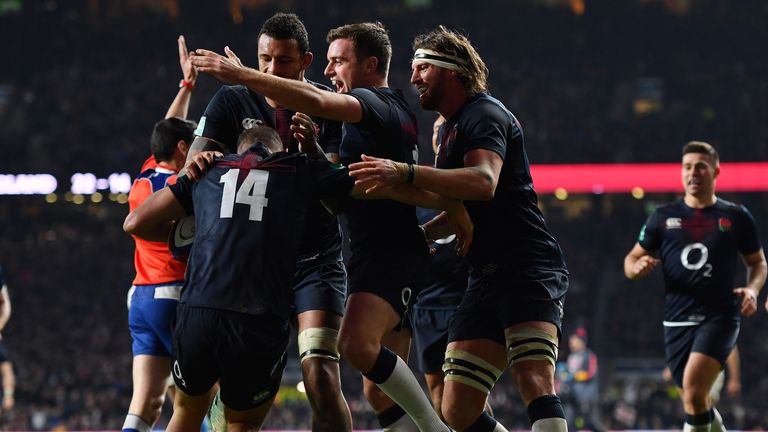 "For me the rugby is always important, but to be the best in the world you have to be like Muhammad Ali. Go for those road runs every morning at 5am when no one notices.
"You have to have the relentless desire and pursuit of excellence. This is a great test for us because you're always sitting next to complacency or looking ahead too much. That's a constant battle. We're at our most vulnerable now. I was talking to the players about it in training.
"When you win how many games we've won in a row that's when you're at your most vulnerable. The only way you get over the top of that is to have the correct mindset.
"At training this week we've been a bit iffy at stages. That's not such a bad thing because it helps to keep complacency from the door."
Upgrade to Sky Sports now and get 12 months half price. Hurry, offer ends December 4th!