Chris Ashton disciplinary panel had photos of bite on Alex Waller
By PA Sport
Last Updated: 22/09/16 8:04pm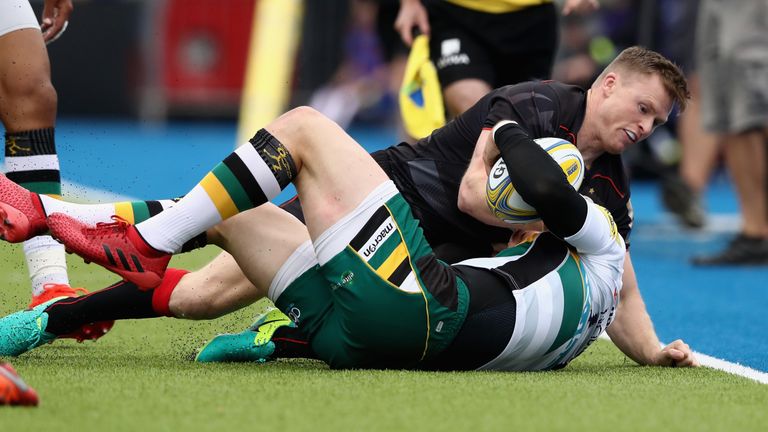 The Rugby Football Union (RFU) used photographic evidence as part of its decision to ban Chris Ashton for 13 weeks, the disciplinary panel's written judgement has revealed.
Saracens winger Ashton was banned by the RFU until December 19 on Wednesday when he was found guilty of one of two charges of biting Northampton prop Alex Waller during Saturday's Aviva Premiership clash.
Ashton's club have until Friday afternoon to decide whether to appeal against the suspension but, should they do so, they already know the three-person panel found his evidence to be 'implausible'.
The RFU panel also took into account pictures taken by one of Northampton's physios, who had been called on to the pitch to treat Waller, after he claimed to have been bitten twice by the England international.
The evidence was described as "helpful to the panel" and the testimony of physiotherapist Nathan Allwork also revealed that the pictures were taken with the permission of referee Greg Garner.
"I ran to Alex Waller who had taken a knee. Alex said, 'I've been bitten on my arm'. There were obvious bite marks on Alex's forearm/wrist," Allwork said.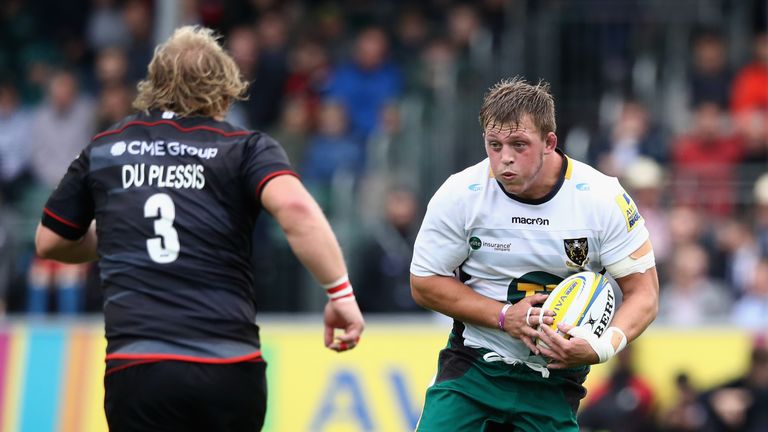 "The referee appears to see what is happening, I explain to him that he had been bitten and the referee nodded his head. Our second physio, Matt Lee, arrived and began to strap and dressed his forearm.
"Matt suggests taking a photo and the referee said that there is 'clear evidence' of the bite. He said that Alex was clearly injured and would give us the time."
Waller can be heard on audio footage saying "Ashton bit me twice...it didn't hurt too much but it's out of order" after feeling a bite on his arm in the 24th minute while attempting to clear his opponent from a ruck.
Ashton claimed "he had not bitten 100 per cent", insisting Waller's arm had become lodged in his open mouth, that he twisted his head away to remove the arm and did not clamp his teeth down on the limb.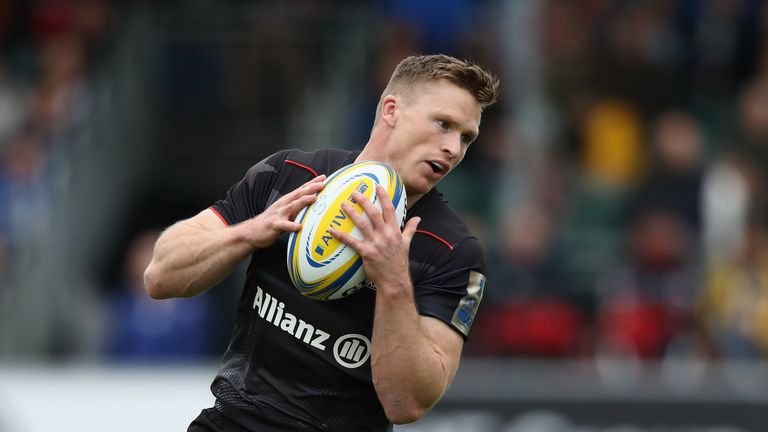 The panel felt the only question was if Waller's wound had been caused by the pressure of arm to teeth or by a bite and while they viewed the Northampton player's testimony as "consistent and compelling", they found Ashton's account "very much less plausible".
Once it had been decided the level of offence was low end, with a guideline ban of 12 weeks, an extra week was added due to Ashton's previous two suspensions for hair pulling and making contact with eyes, the latter having ruled him out for 10 weeks in January.
Efforts by Saracens to have the sanction reduced due to his good character and conduct at the hearing were dismissed.
Watch Man Utd v Leicester, the Ryder Cup and the EFL Cup as part of our three months' half-price offer.