Jamie Moore
Trainer & Pundit
Jamie Moore talks Sergey Kovalev, Tommy Coyle, Floyd Mayweather's father and more
Don't meet Kovalev in a dark alley...
Last Updated: 10/03/15 9:12pm
Jamie Moore discusses the scary Sergey Kovalev, his fighter Tommy Coyle's performance, Floyd Mayweather's father plus more.
Sergey 'Krusher' Kovalev, the Russian light-heavyweight, defends WBA, IBF and WBO gold against Pascal Jean on Saturday, live on Sky Sports 1. Are you a fan?
Jamie says: Kovalev is one of my favourite fighters. He's not one of these flashy, razzmatazz fighters, he gets straight to business and he's such a puncher. I'm looking forward to watching him again.
Pascal has never been down or stopped so it's his chin and resilience against Kovalev's punching power. That's intriguing. Kovalev isn't technically the best so it's not out of the question for Pascal to out-box him, take some shots, and win on points.
Can you imagine meeting Kovalev in a dark alley? You wouldn't want that at all! He's fearsome looking. But he's got a quiet demeanour when he talks, and that's even scarier because he's a silent assassin! He's a brutal fighter. His punch power is phenomenal. 
You're Tommy Coyle's trainer so were you happy to see him get up from the canvas to stop Martin Gethin last weekend?
In Hull this is a massive occasion not just a boxing match. I get the general feeling that the people are split, they both get the same reaction when they walk in.
Jamie Moore on Coyle v Campbell
Jamie says: Taking out the second round, that's the way I wanted it to go. He made the mistake of standing and trading for a split second, which was always a big no-no in our build-up, and obviously paid a massive price. He showed tremendous recovery powers which I knew he had but I hoped he wouldn't have to show. He went on to have a decent third round and then in the fourth and fifth he boxed like I wanted him to, making it look easy.
He gave me a heart-attack when he was caught! I thought 'not again'. Nobody noticed he had a massive cut over his right eye, it was on his eyebrow so you couldn't see. They clashed heads at the end of the first round. That's the first time Tommy has ever been cut in a fight so he panicked and that's why he stood and traded in the second round. But he regrouped and got through it.
Coyle's summer showdown with Hull rival Luke Campbell is still on - if you're the bookmaker, who do you make the favourite?
Jamie says: I've always said Campbell is the favourite and rightly so because of his background and his history. If Tommy's second round hadn't happened last weekend, we'd all be saying the odds were getting closer. But Campbell will definitely be the favourite.
My job will be to get Tommy to stick to a game-plan and not switch off, which is easier said than done. But when your back is to the wall, and you've got that fear factor, you stick to the game-plan more.
Tommy has nothing to lose – he can elevate his career and move onto massive things. But no-one expects him to win so there's no pressure.
In Hull this is a massive occasion not just a boxing match. I get the general feeling that the people are split, they both get the same reaction when they walk in. People may have their favourites but the people of Hull are coming to watch a great boxing match.
Keith Thurman beat Robert Guerrero in a typically lavish Las Vegas night under Al Heymon's banner - do you like their flashy production?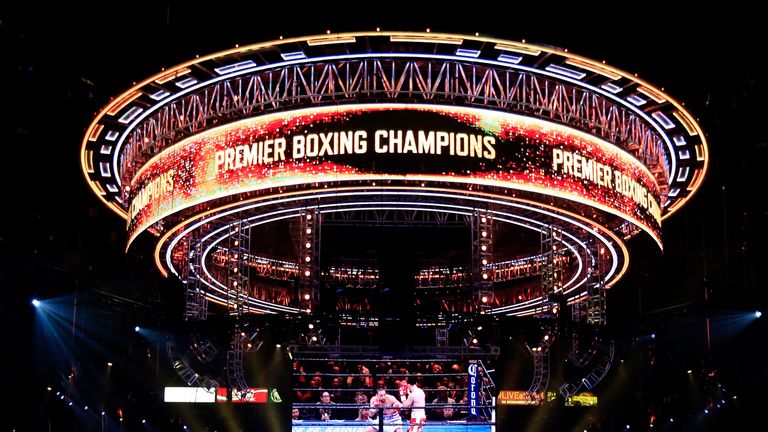 Jamie says: I'm a traditional boxing fan from way back, I'd like to walk to the ring with no music, get in there, shake hands, grit our teeth and have a fight! May the best man win!
But times have moved on. These are the things that people want. He's done his homework to see what people want on a night out, and this is the feedback he's got. We've now got Vegas-themed boxing nights at the Hilton Hotel in Manchester! It was a success, everyone that went loved it. You have a meal, there's a casino, and then some boxing – people want the whole package now, not just the boxing.
Haymon goes the extra mile to turn it into an event, he's added some glitz. I see this going somewhere, and I understand the ideas that he's got.
Finally, Floyd Mayweather's training camp to fight Manny Pacquiao will be led by his father, Floyd Snr, rather than his uncle Roger. What do you make of that?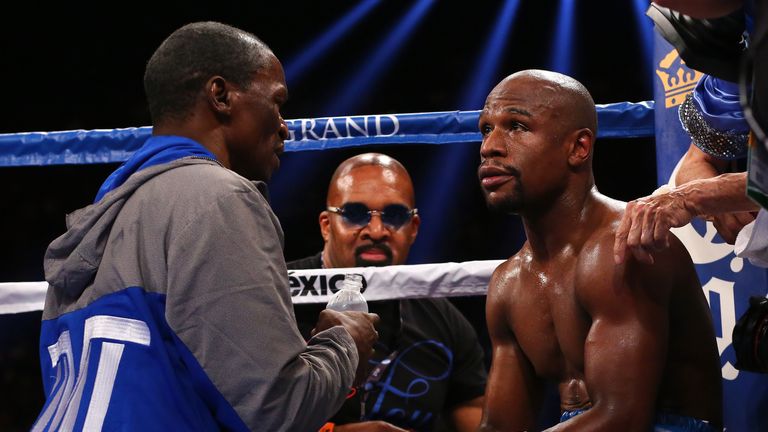 Jamie said: Personally, I don't think that's a good move. Any time I've seen Floyd Snr involved in Floyd Jnr's camps, there always seems to be some sort of controversy or argument. Something's always going on. Whereas when uncle Roger is in charge, things run smoothly and there seems to be a good vibe and atmosphere.
This is the hugest fight Floyd Jnr will ever be involved in so you want the most comfortable camp you can possibly get. You want everything to run as smoothly as it can and I don't know if that will happen with Floyd Snr.
Freddie Roach pointed this out and I agree – there's an ego with Floyd Snr. Does that have a place in a camp where the stress and pressure gets to the point where Floyd Jnr turns around and has a debate with his father – or worse.
Watch Live International Fight Night, featuring Kovalev v Pascal, on Saturday night at 12.45am on Sky Sports 1 HD.