Boxing Expert & Columnist
Mayweather v Pacquiao: Johnny Nelson 'shocked' by 'masterclass'
Last Updated: 03/05/15 8:52am
Johnny Nelson admitted he was "shocked" by the manner of Floyd Mayweather's one-sided win over Manny Pacquiao in Las Vegas and described it as a "masterclass".
Nelson had predicted Pacquaio would win based on the speed and volume of his punches.
However, the Filipino landed only 81 of the 429 punches he threw – 19 per cent – and rarely troubled the elusive Mayweather as he fell to a unanimous points defeat.
Nelson felt it was one of the best displays of Mayweather's career.
He said:  "Floyd Mayweather shocked me and shocked everybody because he stepped up another three, four, five levels and shut him out. It was a complete masterclass.
"The whole thing of boxing is hit and not be hit. That's what he did.
"Manny Pacquiao is reported as saying, 'If he stood still a little more, I would have hit him a little more'. That's like saying if the goal was bigger the ball would have gone in.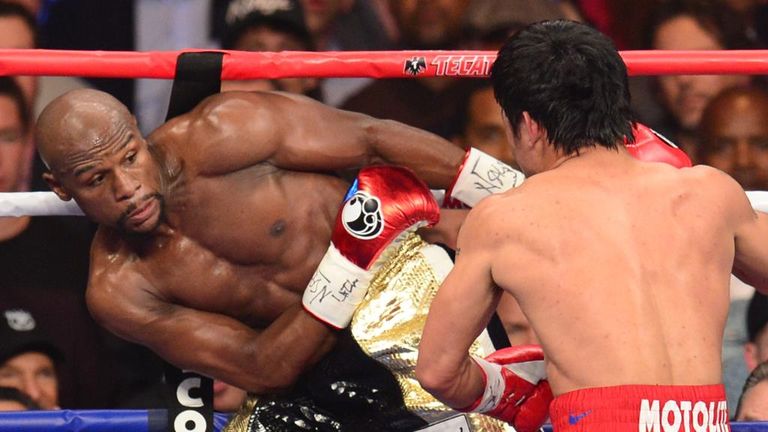 "It reminded me of Roberto Duran against Sugar Ray Leonard in their second fight. Roberto Duran wanted to stand there and have a toe-to-toe with him, but Leonard was smart enough to use the ring left to right and box him, and that is exactly what Floyd Mayweather did – boxed, outfoxed him, out-moved him, out-shuffled him, fought him when he felt comfortable to do it."
Boos rang out around the MGM Grand when Mayweather gave his post-fight interview as fans expressed their disapproval of his counter-attacking style and reluctance to be drawn into a fight.
Nelson understands their frustrations but could not help but admire Mayweather's skills.
He added: "That frustrated Manny. At times you saw him hit his chest, as if to say, 'Come on let's have a tear-up', because that's what he understands and that's what he sees.
"The crowd were frustrated and the crowd were on him [Mayweather] because they thought, 'This guy is so good, let's see him get hit once, let's see him get put down once', but he just makes it look simple, and unfortunately that's his only problem: he is that good."