Jim Watt
Boxing Expert & Columnist
Josh Warrington can take another step towards an inevitable world title shot, says Jim Watt
Last Updated: 09/04/15 7:43pm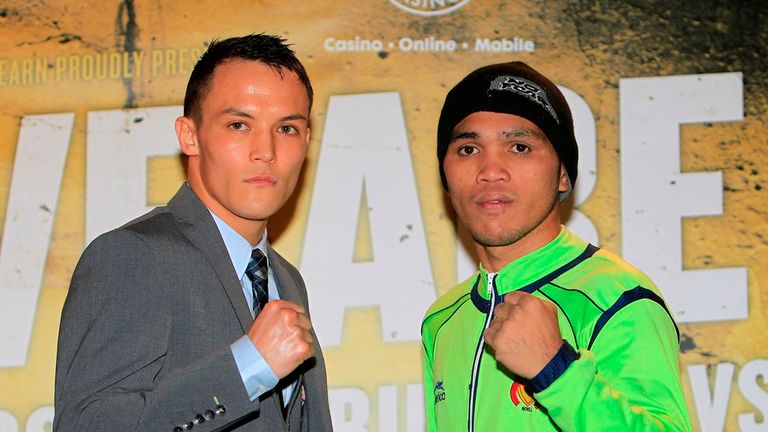 Josh Warrington has plotted the ideal path to a world title, but should wait a little longer for his shot at the featherweight champions, says Jim Watt.
He's going to fight for a world title, that's what he's going to do. It's on the cards. I can't tell you if he's going to win it, that's down to who they match him with when his chance comes, but he's got a little way to go. He's improving, but he's not the finished article yet. Let's wait to see how he develops, but he's going to fight for a world title - that's a definite.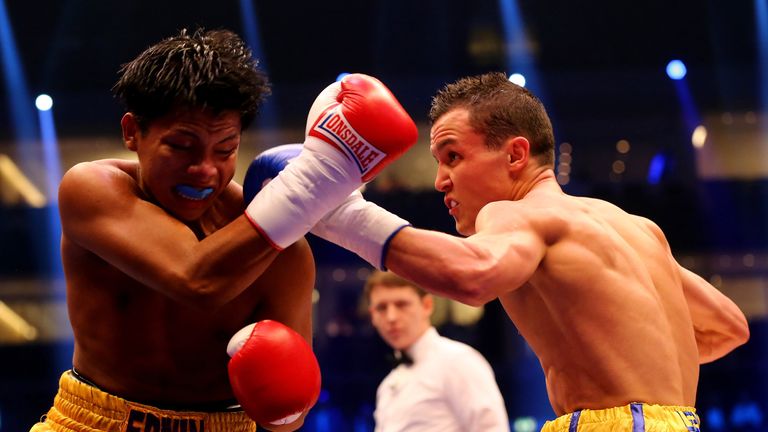 Fight-by-fight you can see a difference in Josh, so I wouldn't rush him.
Jim Watt
I'm old fashioned and I love it when guys go along the traditional lines – winning British, Commonwealth and European titles. You know when they get to world level that they deserve to be there and Josh has dominated at these levels. He forced Rendall Munroe to retire and Martin Lindsay, who was once considered the best in the country, wasn't even at the races with him.  He then moves up to European level and beats a decent little fighter there. If you're dominating at these levels, then you've earned a world title shot and the best of luck to you.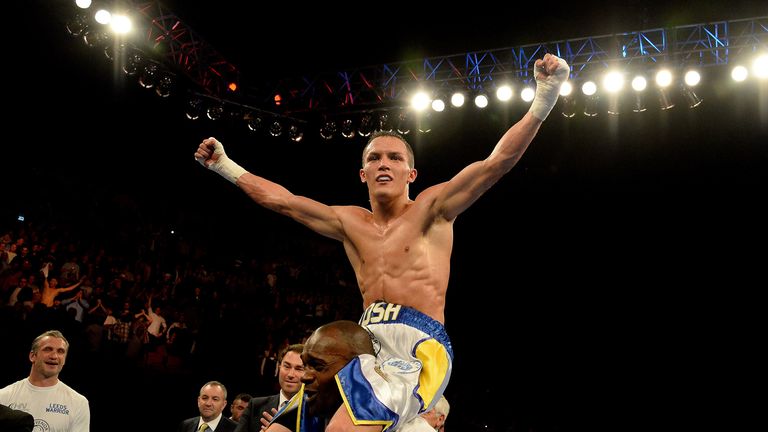 I like to think that when a fighter gets his chance at world level, he's completely ready. Fight-by-fight you can see a difference in Josh, so I wouldn't rush him. In the featherweight division, the champions are all pretty tasty, and you have to remember that Lee Selby is ahead of him in the queue. I wouldn't particularly want to see him facing Selby yet and you don't need to rush him as he's only 24-years-old. Things are going so well, he's performing, building a fan base, and when the fight comes you'll be talking about a big arena. I would like to see him remain at this level for a few defences of his European title.
He's punching harder now, that all comes with confidence. He was not looked upon as a puncher in his early career, a lot of his four and six round fights were going the distance. But as he matures, he's stopping people that you wouldn't expect.
Dennis Tubieron has never beaten anyone to make you raise your eyebrows. There's nothing on his record that would really worry you, although he punches a bit. I see it as another step in the right direction and I don't think he's got anything that will really worry Warrington. I would  fancy a stoppage after the halfway stage.
Watch Josh Warrington and the undercard in Leeds this Saturday night on Sky Sports 2, starting at 7.30pm.