Jim Watt
Boxing Expert & Columnist
Jim Watt says Ricky Burns is on the right track despite defeat to Omar Figueroa
Last Updated: 19/05/15 3:37pm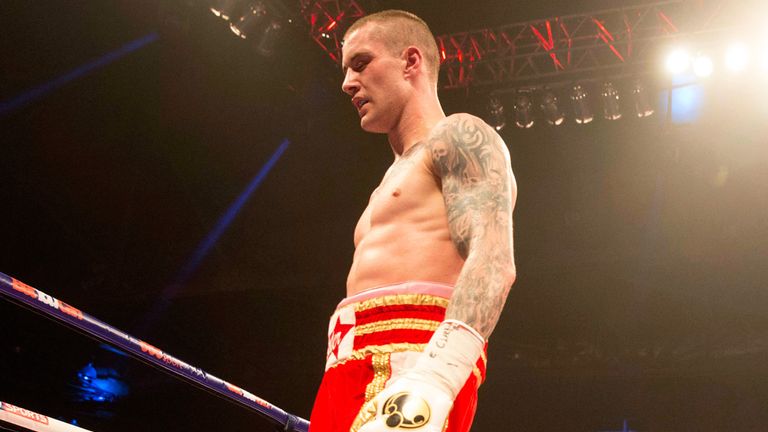 Jim Watt believes Ricky Burns is heading in the right direction again despite a unanimous points defeat to undefeated light-welterweight Omar Figueroa in Texas.
I thought it was a terrific effort from Ricky, keeping in mind he was a big underdog beforehand. I thought it's the best show we've had from him in the last three years.
He's had a lot on his mind with his coaches and other things outside the ring. He was facing top quality fighters in Raymundo Beltran and Terence Crawford too so he's had it pretty rough.
In his first fight at light-welterweight he didn't look very impressive last time out so we were thinking that he'd used up his chances in the lightweight division and doesn't seem big enough for the light-welterweight - but last night changes your mind about that.
He was in with a real handful. A really strong, powerful and rugged fighter but he was given as good as he good most of the time. He was out-worked which was fair enough and the fact he was doing so much holding suggested he could struggle but that may be the style of the fighter he was facing.
Figueroa was relentless and sometimes Burns didn't have much choice but to hold him.
I think Ricky's strength is his long-range boxing. He's far better at long range. He didn't go in to that fight with the plan to fight like that - that's the way Figueroa fights. He imposed himself on Ricky and Ricky had to respond and I thought he made a terrific job of it.
Improvement
It was competitive right up until the final bell. Ricky actually won the final round and from where he found the energy, I don't know.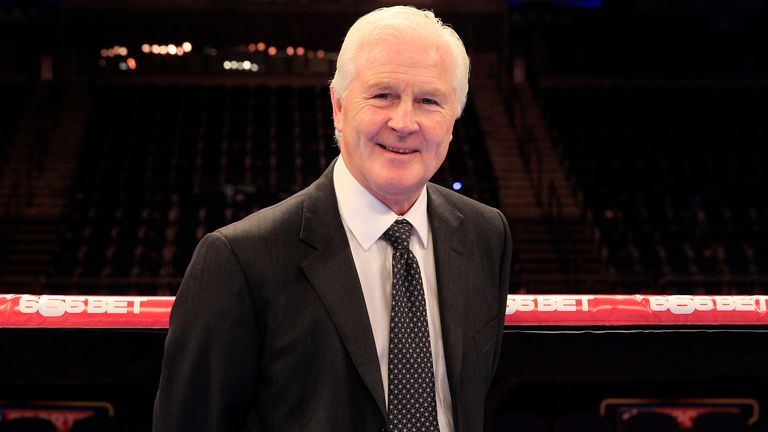 Figueroa was relentless and sometimes Burns didn't have much choice but to hold him.
Jim Watt
He hadn't had a big performance since 2012 to be honest and we were thinking he might have come to the end of the road, but I think he showed last night that he has a future. The light-welterweight is a tough division and whether he can win a third world title is debatable.
He's moving into a tough division but it was a tough fighter he fought last night and he did okay. He was huge for a super-featherweight and a lightweight, so he has the frame. It may be a case of growing into the weight with some changes to his training.
The energy levels that he showed, the fitness and the courage - he's got it all. Since the broken jaw against Beltran he's been forced on to the defensive too quickly for my liking but that didn't happen last night and that proves his confidence is returning.
Although it was a defeat, he came out of last night with a lot of credit. He's still a two-weight world champion so the pedigree is there and there are big fights out there for him.
Mac attack
We also saw Jamie McDonnell retain his WBA bantamweight title with a unanimous decision over Tomoki Kameda - despite being knocked down in the third round.
Jamie was terrific and he was an underdog as well. The problem with us Brits is we always underestimate our guys and think the other guy - even if we haven't seen much of him - is better.
Jamie proved that not to be the case last night. He's big for the weight and has a terrific engine and the longer that fight went on, the better he became. I thought he was terrific.
How much bigger do you want him to go? Kameda was very highly thought of and looked upon as the third best in the world at that weight, so Jamie proved a lot. He proved he can cut it at the top level.
The division he's in, I don't think he should fear anybody and there's nobody they can't put him in with. He hasn't got a lot of credit for his achievements so far but I think he will now and he really deserves it.