Gennady Golovkin believes George Groves can conquer the world
By Peter Gilbert
Last Updated: 27/01/16 4:22pm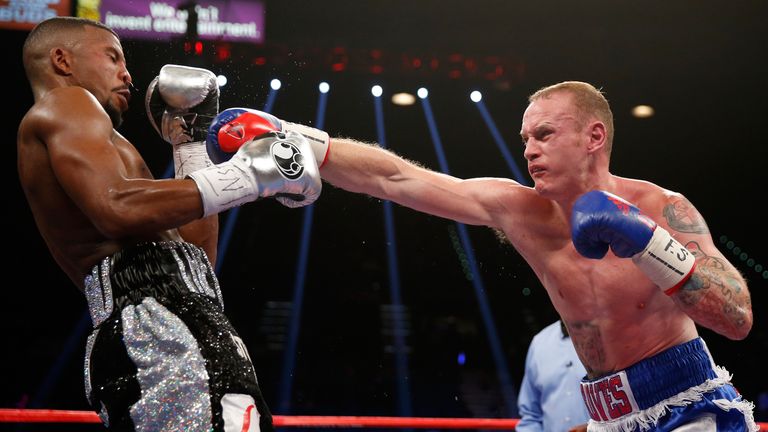 Gennady Golovkin believes George Groves can be successful if and when he secures a fourth world title shot.
Groves faces Andrea Di Luisa at London's Copper Box Arena on Saturday - his first fight since losing to Badou Jack on points in September.
The defeat to Jack, his third in five fights and third from three for a world title, raised doubts about whether or not the London super-middleweight can ever succeed at the top level.
His performances appear to have been in decline since he impressed in his two world title fights against Carl Froch, but Groves has since replaced trainer Paddy Fitzpatrick with Shane McGuigan.
Under Fitzpatrick, he spent time sparring with Golovkin in California, and the undefeated Kazakh - widely accepted as the sport's pound-for-pound king owing to his 31 knockouts from 34 fights  - believes Groves can conquer the world providing he improves his power and aggression.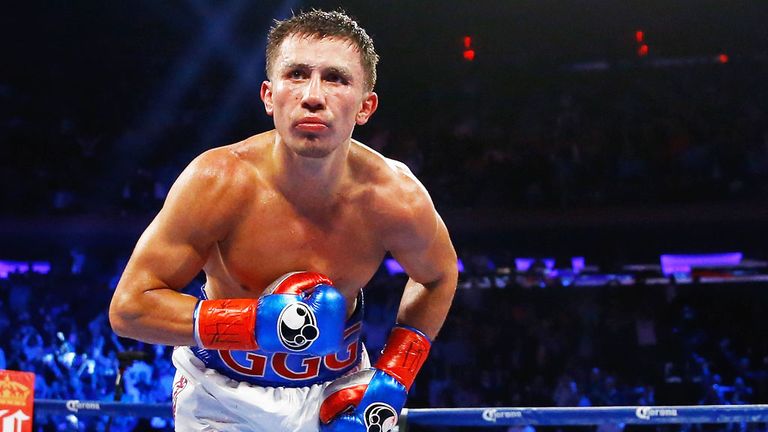 "George is a good boxer, he's a good boxer," said IBF and WBA champion Golovkin.
"I don't feel he's strong, or has a lot of power, but he's a good boxer, has good distance, good balance, good combinations. I like his style.
"I remember George's last fight, he needed more power, more activity, more aggression. He's very smart, he's too smart to fight.
"I think [he can still win a world title], right now it's not a bad position for him, the [open] super-middleweight division, because he had a very close fight with Badou Jack, who's the WBC champion. It was a very close fight, [losing by] maybe one or two points.
"[His weakness is] I think power, just the power. He's a good boxer: he needs more power, so that when he punches [a fight's] finished."
Groves reportedly knocked Golovkin down when they sparred in the build-up to his defeat of Christopher Rebrasse in 2014, but the 33-year-old is adamant the rumours are simply not true.
"We were just training, I helped him, he helped me," Golovkin added.
"I did a couple of times [punching the] body, I broke [his] ribs I think, just I punched him, and his corner just said 'Okay, it's finished, stop'.
"For me, it was a very easy spar, very easy. I'd had maybe a couple days more, maybe one week. It was my second week sparring, for George it was the first week sparring,
"I felt more comfortable. New sparring, new guy, maybe he had a lot of weight, because he was too slow for me."