Deontay Wilder says he will become 'black Rocky' by beating Alexander Povetkin in Russia
By Tim Hobbs
Last Updated: 22/03/16 7:59pm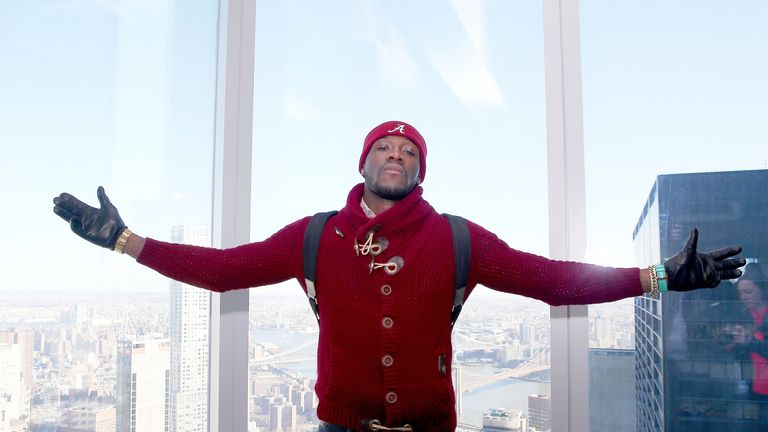 Deontay Wilder is ready to become the 'black Rocky' and put on a show in Russia.
The WBC world heavyweight champion will be heading to foreign soil for his latest defence, against Alexander Povetkin, on May 21.
The challenger will be on home soil but Wilder has no problem leaving America and says he will follow in Rocky Balboa's footsteps in Rocky IV by winning in Russia and bringing his world title back to America.
"I am very comfortable travelling and going into other territories," he told Sky Sports in an exclusive interview.
"I can adapt to any environment or any situation I need to, so I am ready to go to Russia. You take what you get or start crying about it but I am re-doing Rocky IV. I am doing the black Rocky.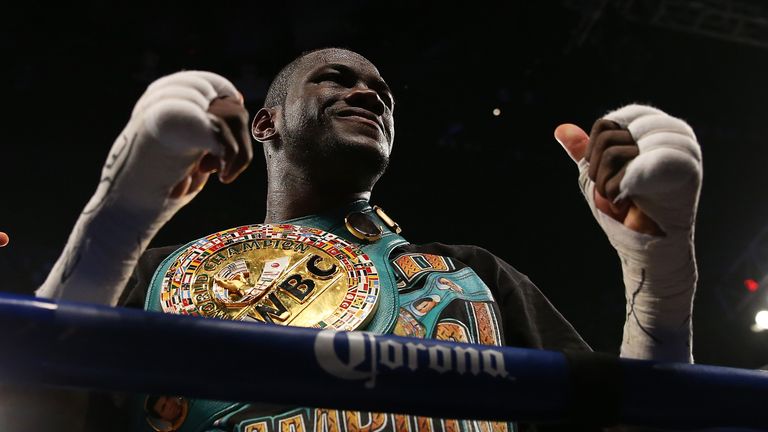 I am ready to go to Russia. You take what you get or start crying about it but I am re-doing Rocky IV. I am doing the black Rocky
Deontay Wilder
"I am sure everyone has seen it and I am going to do the same as he did. You've all seen it, was a great fight, he took a beating - I won't be getting one like that - but he came out victorious.
"I am the heavyweight champion of the world and that's why I'm going to his place. I am going to get world-wide recognition from whoever wants it, and whoever wants to challenge me."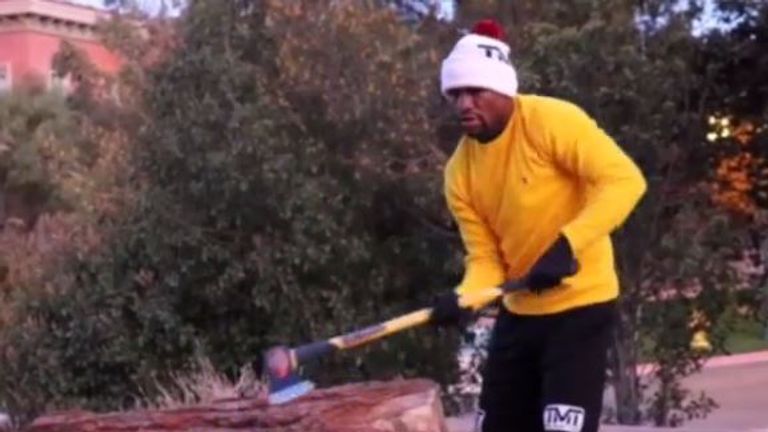 Wilder (36-0-KO35) is still waiting for the venue to be confirmed after his promotional team lost the purse bid, which meant he has to travel.
The 'Bronze Bomber' will be making his third world title defence, while Povetkin (30-1-KO22) made four defences of the WBA strap before losing to Wladimir Klitschko in October 2013.
Wilder, though, dismissed the idea that the Russian will be the hardest opponent he has faced since turning professional after winning an Olympic bronze medal in Beijing in 2008.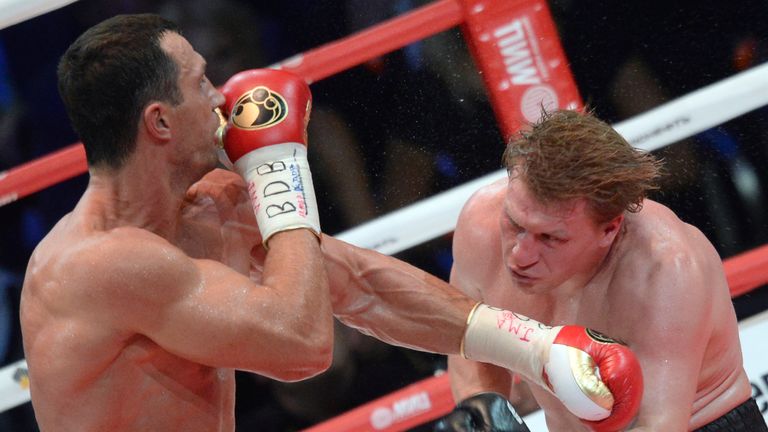 "I don't think he's the best I've faced but we'll soon see if he is," he said. "It's easier said than done but I don't think he'll be the toughest opponent I've faced.
"Against Bermane Stiverne they said he was going to be the toughest test but I passed that with flying colours. Come the night of the fight, we shall see what sort of Povetkin comes to the ring and what Deontay Wilder brings to that ring. 
"We will see who the last man standing is - and it will be Deontay Wilder, I guarantee."
Wilder has already revealed he would like to fight Tyson Fury, then the winner of Anthony Joshua and Charles Martin's IBF world title fight, before giving his friend and former sparring partner David Haye a chance to win his belts.
And while he admits he would be "foolish" to look beyond Povetkin, the 30-year-old from Alabama believes his fight in Russia is merely a stepping stone to bigger and better things.
"I am looking forward to May 21, when I will defend my title in Russia," he said. "That's what it's all about, travelling around the world, defending my titles.
"I will knock him out and bring it back to home territory. I am coming to Russia to defend my title, win the fans over, win the world over and come back and unify the division."