Tony Bellew says he would have "no problem" with accepting a fight against Andre Ward if the pound-for-pound king steps up in weight.
The American defended his world light-heavyweight titles by stopping Sergey Kovalev last Saturday and hinted he could climb up the divisions towards a heavyweight clash with Anthony Joshua.
But Bellew has also put himself forward as a potential opponent for Ward, who is widely considered as the sport's No 1 fighter after extending his unbeaten record to 32 victories.
"He's a great guy. If he really wants to do it - I'm game, it's as simple as that," Bellew exclusively told Sky Sports.
"Like I say, I do respect him, he's an amazing fighter. He's very good at what he does.
"But I'm a full blown, big cruiserweight. I'm not a light-heavyweight who is struggling anymore and I've just shown that I can deal with one of the most powerful heavyweights in the world.
"I would have no problem dealing with Andre Ward."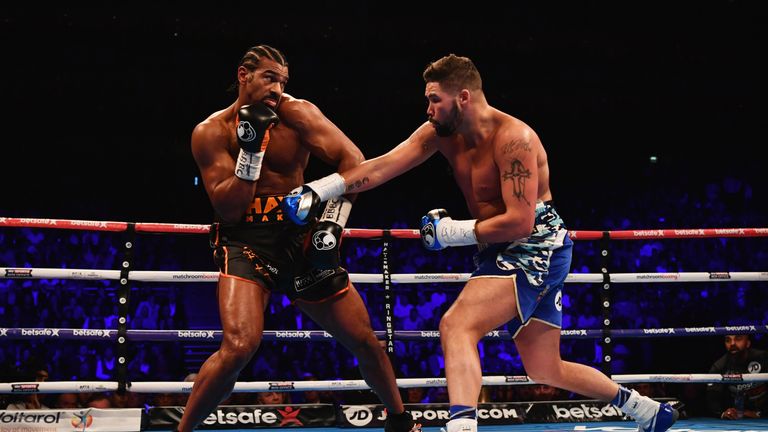 A rematch with David Haye remains a more likely option for Bellew, but he wants to have more influence in negotiations for a second fight.
Bellew said: "I am willing to do it, not a problem, as long as I have some say this time, because last time I had zero say and I was quite open about saying that in the build-up.
"The only thing I could do was choose my gloves and choose my shorts. But this time I want a little bit more say in how things are going to go and how things are ran, and in the percentages as well. I had zero say last time."