It's the biggest fight of the year - and the build-up came to London on Friday night!
All-time boxing great Floyd Mayweather will put his unbeaten record on the line on 26 August in Las Vegas when he will face MMA legend Conor McGregor in a fight which has got the world of sport talking.
The pair appeared at the SSE Arena, Wembley on Friday as part of a promotional tour and were cheered on by a 10,000 crowd as they traded insults.
A suit-clad McGregor goaded the 40-year-old Mayweather with taunts about his age, bald head, tiny hands and tax bill.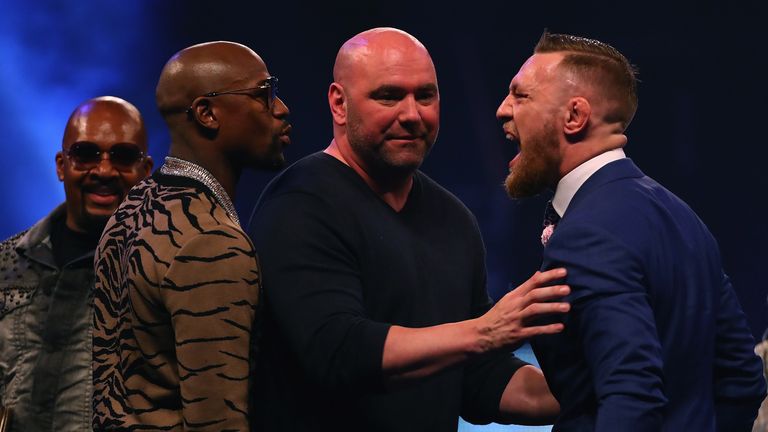 He remarked that four years ago he had fought in front of only 400 people at a small hall venue nearby in London, adding "this is my first time in a boxing ring and in six weeks, I'll rule boxing".
Mayweather endured a hostile reception from the pro-McGregor support but he enjoyed playing the role of pantomime villain and branded his opponent a "quitter", because he has tapped out on three occasions during his career.
Click on the video link above to watch all the best of the action from a lively night in the capital.