Toe 2 Toe podcast: Dana White, Conor McGregor, Floyd Mayweather Jr, Marc Goddard, Luke Campbell and Michelle Joy Phelps
Last Updated: 16/08/17 8:09pm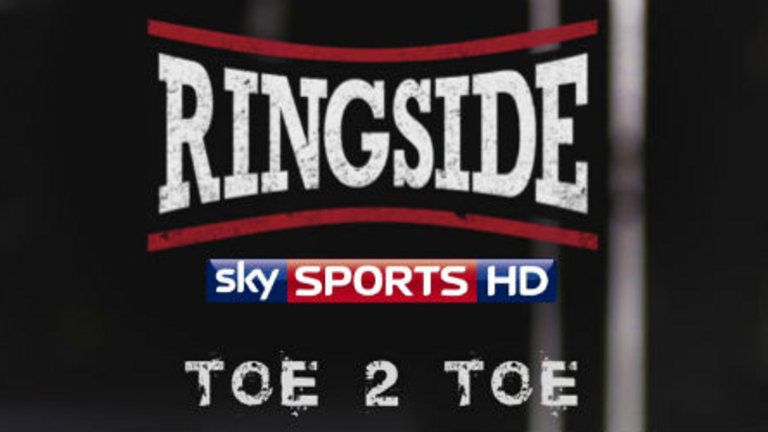 Welcome to the Ringside Toe 2 Toe podcast, an online offering from Sky Sports bringing you the latest news and views from the world of boxing.
Toe 2 Toe is available every week on iTunes and skysports.com and in the latest show, Ross Thompson-Jenkins and Spencer Fearon are joined in the studio by Paul Butler.
We have another packed line-up and you can download the podcast here. It is also available on YouTube, On Demand, Sky Go, and appeared on Facebook Live.
Here is what you can expect:
Paul Butler joined us in studio to talk about his upcoming rematch with Stuart Hall on the 30th of September in Liverpool.
Dana White said Conor McGregor isn't concerned by Floyd Mayweather's power.
Conor McGregor said Paulie Malignaggi left his training camp because he didn't have it in him to go again.
Floyd Mayweather believes his fight with Conor McGregor will not go the distance.
Marc Goddard said whoever takes charge Mayweather v McGregor will referee the contest fairly.
Luke Campbell said he chose to take the Jorge Linares fight because it gives him an opportunity to show everyone how good he really is.
Michelle Joy Phelps brings you all the latest news from America.
Play the video at the top of the page for our intro video for the podcast. You can download the podcast here, while there are more Sky Sports podcasts at www.skysports.com/podcasts.