George Groves vows to justify No 1 seeding as he starts World Boxing Super Series against Jamie Cox
By Tim Hobbs
Last Updated: 10/10/17 12:13pm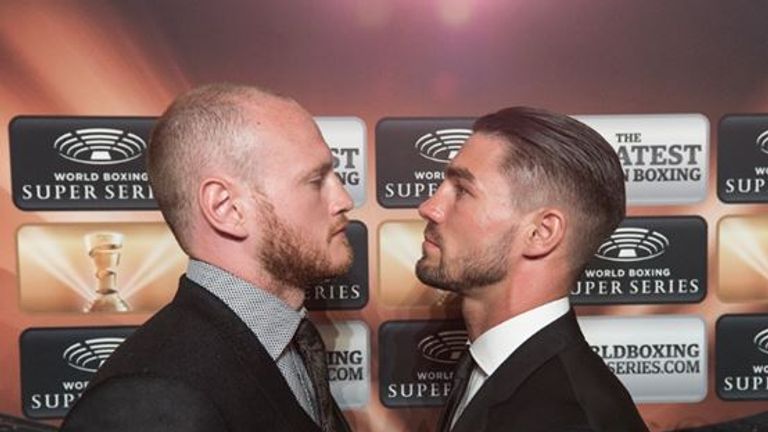 George Groves is ready to show why he is No 1 seed in the World Boxing Super Series when he starts the tournament against Jamie Cox.
The WBA 'super' champion takes on Cox in his quarter-final at Wembley Arena this Saturday after British rivals Callum Smith and Chris Eubank Jr have already booked their places in the last four of the super-middleweight competition.
Groves, who will also be making the first defence of his world title, will meet Eubank Jr in the semi-finals if he gets past Cox, and is looking to send out a statement to the remaining fighters.
"I am fired up, I mean business," he exclusively told Sky Sports.
"This is another homecoming. I won the belt in Sheffield but this is London, this is Wembley Arena, this is a happy hunting ground for me.
"This is my chance to shine. It's the first part of a three-part series and this is where it begins.
"There is no room for mistakes, there's no 'I'll come again', it's all nothing now.
"But I'll be damned if I have anything other than a clear victory, or a knockout victory."
Groves insists he will not let Cox stand in the way of a showdown with Eubank Jr as he attempts to take his career to new heights following that world title win in May.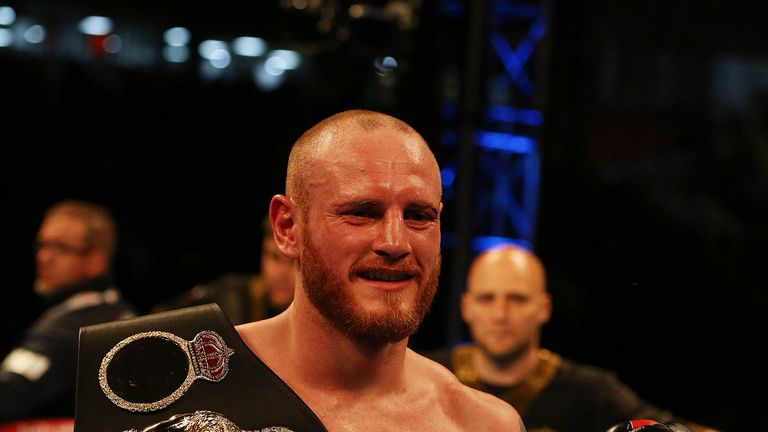 I am the best in-form fighter in it. I don't need a fight to shake off some rust, I am good to go.
George Groves
"He's a nice enough chap out of the ring, but he is just in my way of going and achieving something special, setting myself up for life, and changing everything I set out to do as a kid when I got into boxing," said Groves.
"For me, this tournament has come at the perfect time. I am the best fighter in it. I am the best in-form fighter in it. I don't need a fight to shake off some rust, I am good to go.
"I'm not ready for the lull after winning a world title. You've got to win, win well, and win comfortably to preserve yourself. That is keeping me highly-motivated."