Tyson Fury claims he could beat Anthony Joshua at 25 stone and vowed to "punch his face in" after Joshua called Fury "fat" and told him to "get fit".
Fury, who welcomed a fight with Joshua at Wembley next summer, has not fought since dethroning long-time heavyweight champion Wladimir Klitschko in 2015.
The 29-year old is currently waiting for a final ruling from UK Anti-Doping for a suspended drugs ban, a period which has seen Fury gain weight through inactivity.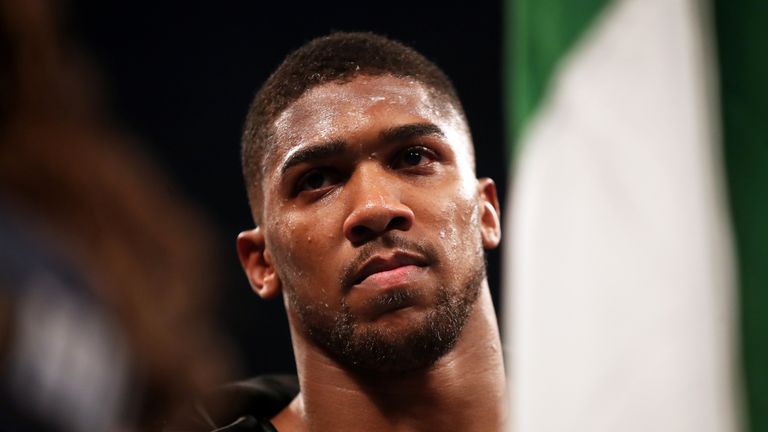 Joshua, who has been called out by WBC title holder Deontay Wilder, took to social media to label Fury "fat" and ordered him to "get fit" if a fight between the pair is to happen.
However, Fury responded by claiming he'd beat his fierce domestic rival despite weighing "25 stone", calling Joshua "useless".
"This is a message to the weight-lifter, big Anthony Joshua - the tough man. Who told me to get fit?" Fury said on Instagram.
"To be honest with you, I don't need to get fit to fight somebody like you, at all.
"I'll come to you and I'll punch your face in for you. Even at 25 stone.
"So I really don't need to get fit for you, put it that way."
Following Joshua's 10th-round stoppage against Carlos Takam last month, Fury states he has figured out Joshua's game, insisting the reigning heavyweight champion has "no stamina".
"I've seen what you're about," he added. "Useless - no gas, no stamina, too many weights. You want to practise on a bit more speed and less power."
Live Fight Night International


Watch Daniel Jacobs vs Luis Arias, live from the Nassau Coliseum, New York, from 2.30am, Sunday, on Sky Sports Main Event and Sky Sports Action. We will also be showing Conor Benn's US debut in full.