Sergey Kovalev returned to winning ways in destructive fashion as he stopped Vyacheslav Shabranskyy inside two rounds in New York to recapture the WBO world title.
The Russian light-heavyweight knocked down his Ukrainian counterpart on three occasions before the referee mercifully waved off the contest, returning 'Krusher' to world title status.
Following the victory, Kovalev, who twice lost to Andre Ward in his previous ring outings, stated that he now wants to unify the division once again.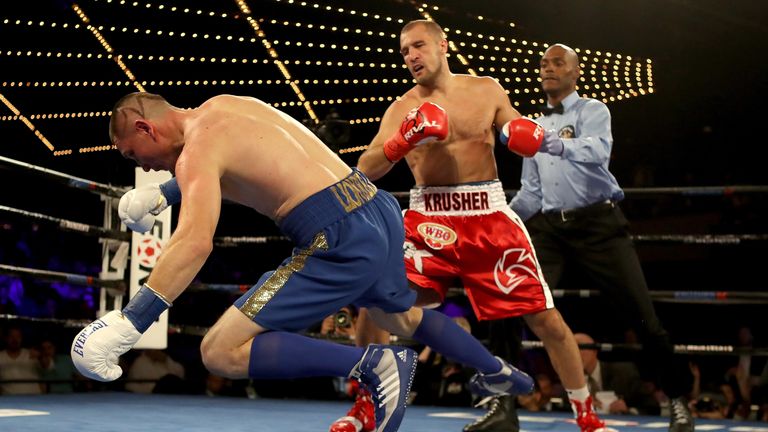 The 34-year-old started the bout in menacing fashion and after a series of punishing blows to the head and body, a crunching right hand had Shabranskyy on the canvas in the opening minutes.
The Ukrainian bravely returned to his feet but, still stunned, he was quickly faced with a barrage of shots and, with his arms flailing down by his side, a right left combination again had him down.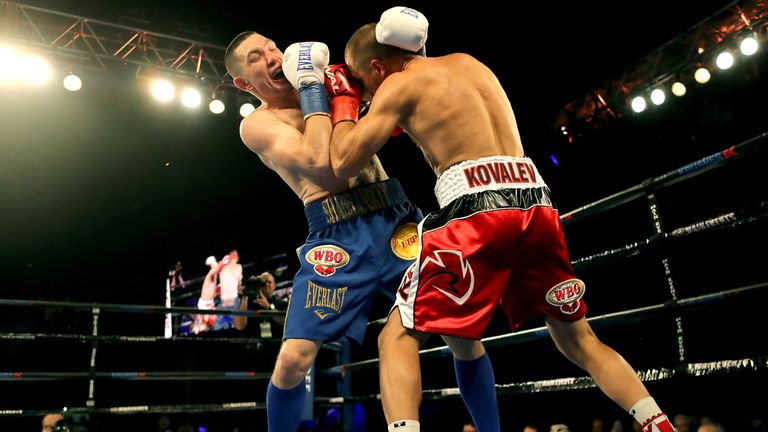 The 30-year-old was given the go-ahead to go out for the second, but his head was still dazed and the rampaging 'Krusher' was not going to let up, the Russian powerhouse stalking Shabranskyy and hammering away at will.
Again, a right hand sent him to the canvas and when the world title bout continued once more, the Ukrainian was out on his feet and after shipping some bludgeoning shots, the referee finally decided he had seen enough.
Speaking afterwards Kovalev said: "I worked very hard to return to champion status. I reloaded my brain, my mental conditioning and my body - I'm back.
"It's my goal to be the best, I am ready to fight for all the titles and unify the division. I love boxing and I am here to make great fights.
"I am happy that the belts have different owners, it makes boxing interesting, we can make good fights for boxing fans. I want to find out who is the best in the light-heavyweight division.
"I'm ready for any champion, Bivol, Beterbiev, anyone, let's do it, I'm ready."