Deontay Wilder should receive a lower fee for a fight with Anthony Joshua in April, says Eddie Hearn
By Richard Damerell
Last Updated: 13/07/18 6:01am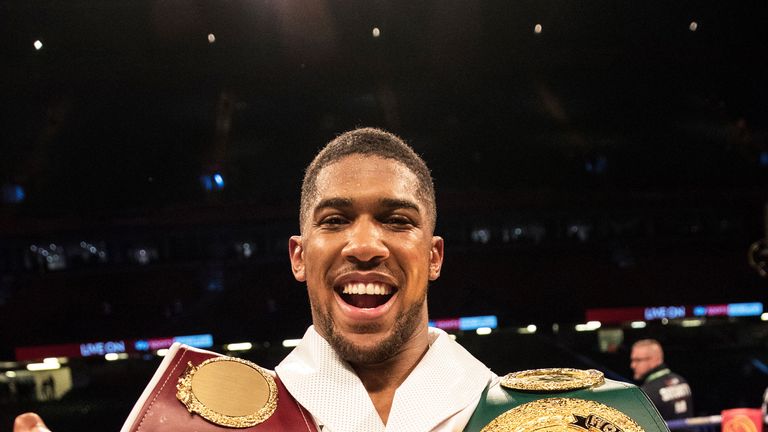 Promoter Eddie Hearn says Deontay Wilder's fee "should go down" for a fight with Anthony Joshua as he prepares to send a signed contract to the American.
The unified world heavyweight champion will add his signature to a contract for a fight against Wilder at Wembley on April 13, with the attendance expected to be boosted to 100,000 for the massive unification clash.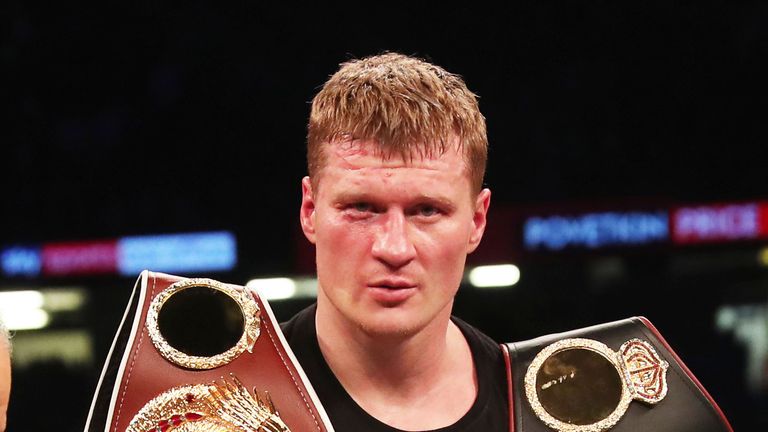 Joshua must firstly make a title defence at the national stadium on September 22, which is expected to be against WBA mandatory challenger Alexander Povetkin, and Hearn believes the British star's stock will rise even higher with a win, while he queried whether the WBC champion is capable of doing the same.
"He was never on a percentage. He was on a flat fee, which he accepted," Hearn exclusively told Sky Sports.
"I think the fee should go down, because Joshua is going to fight Povetkin, and if he wins, his value will increase significantly, and I don't believe that Wilder will be in a fight that will increase his value.
"The argument that he should get more money, when Joshua's profile continues to rise doesn't make sense. But the good news for them is - the offer is still on the table.
"We're going to send them this week a new contract with a new date, and Joshua is going to sign the contract, so it's even more black and white. A lot of people are saying Joshua wouldn't sign the contract, you don't want the fight, so this way it's - 'here's everything you've agreed, it's signed'.
"When you look at a contract and it's all blank, and then you look at it and there's Anthony Joshua's signature on it, it's a lot more tempting to just get it done, so fingers crossed he'll sign it."
But Wilder's co-manager Shelly Finkel feels his fighter has proven his value with explosive knockouts of Bermane Stiverne and Luis Ortiz, and questioned the desire of Joshua's team for a fight in April.
"I am not as smart as Eddie, I can't tell the future," Finkel told Sky Sports. "But I can tell you what happened in the past, just look at the last two fights of Joshua and the last two of Deontay and it is obvious who looked better. Having said that, I hope Joshua looks great against Povetkin.
"Barry and Eddie are very smart people. They know how to make a deal when they want to, obviously they also know how to not make a deal when they don't want to.
"Instead of wasting time and posturing with sending us silly papers that they know is going nowhere. Take the time and put something real on the table. Unless maybe this is their way of killing April, also?"
Hearn insists there are not the same time restrictions to thrash out terms with Wilder as Joshua's impending defence of the WBA title has now been resolved.
But he would prefer the Wilder fight to be signed by the time Joshua faces Povetkin - and victory for the home favourite might even set-up a face-to-face meeting in the ring with the 'Bronze Bomber', who had been denied the chance to step between the ropes after AJ's win over Joseph Parker.
"We would love him there," said Hearn. "He was supposed to come to Cardiff. He said he was only coming if he got in the ring. I can't guarantee that.
"Listen, if he signs a contract, he's more than welcome in the ring. I'll carry him in."