Dominic Breazeale would welcome a fight against Dillian Whyte
By Richard Damerell
Last Updated: 25/08/18 9:05am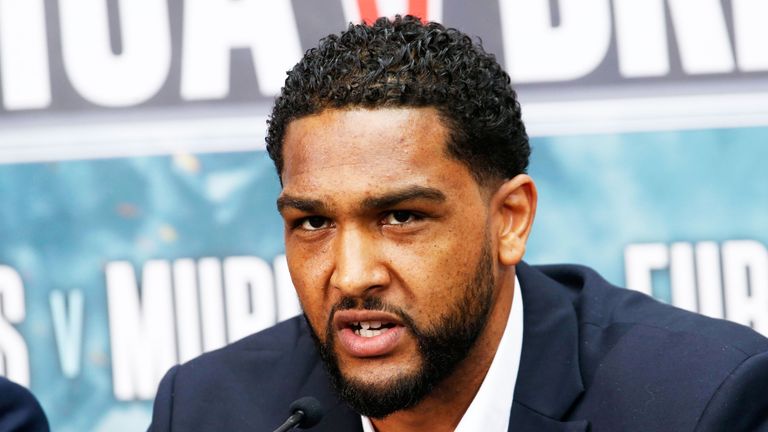 Dominic Breazeale has welcomed a fight with Dillian Whyte as he believes it would be "right" for him to battle his British heavyweight rival in the WBC rankings.
The Californian was installed as the mandatory challenger for Deontay Wilder's WBC title after a win over Eric Molina last November, much to the dismay of Whyte, who is the WBC's No 1 contender.
But with Wilder expected to defend his belt against Tyson Fury later this year, Breazeale could be willing to risk his guaranteed title shot, if there is public demand for a showdown with Whyte.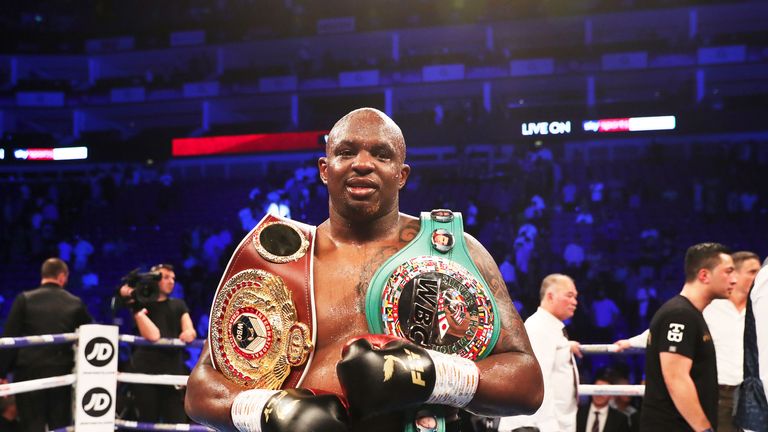 "You know, I thought the Dillian Whyte fight and myself was actually going to happen this year," Breazeale exclusively told Sky Sports.
"He's bound with the situation with the WBC and his silver belt, and I have the WBC mandatory. I only thought it was right for him and myself to get in the ring and square it off as the fans would love to see, so hopefully that fight does come here in the near future.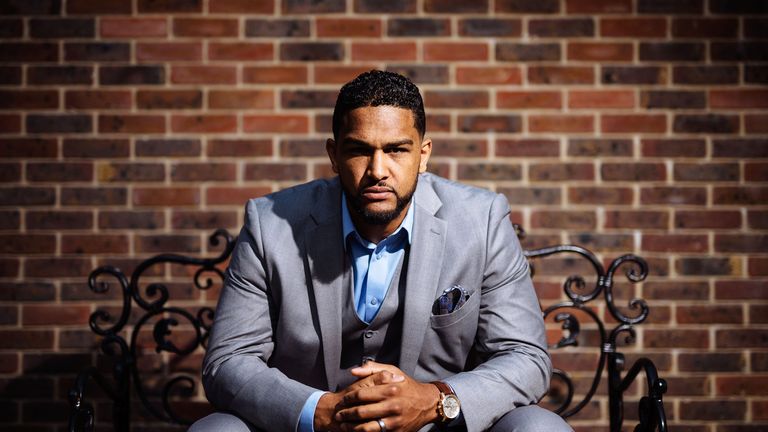 If they want to see it, I'm going to make it happen.
Dominic Breazeale
"It's definitely up to Dillian Whyte, but I'm a fan pleaser, and if the fans want to see it, I'm going to be the guy to give it.
"I'm in a situation where the belts are beautiful and I want to hold all the belts by all means, but at the same time, I want to please the fans. If they want to see it, I'm going to make it happen."
Breazeale remains determined to avenge his sole defeat, a 2016 stoppage loss to Anthony Joshua in an IBF title fight at The O2, and would have no concerns about returning to Britain for another big-name bout.
"I was looking to be in the ring earlier this spring in about April, and here we are at the end of the year, so it's definitely time," he said.
"We're looking at October, maybe even November. As far as an opponent, we're still searching.
"The UK did a phenomenal job of having me there. The hospitality was phenomenal.
"I gained a ton of fans. I can't wait to come back."