Joshua vs Povetkin: Time draws near for Anthony Joshua to release his obvious frustration
Last Updated: 21/09/18 7:19am
A dark cloud hangs over Anthony Joshua this week – his irritated exterior could erupt into a throwback to his old, explosive self, writes James Dielhenn.
The world heavyweight champion feels ganged up upon. He is on home turf but, in many ways, is backed into a corner and outnumbered.
His stoic, savage challenger Alexander Povetkin is in London mob-handed with enough bodyguards to give Wladimir Klitschko's notoriously intimidating entourage a run for their money. Russian heavies have lurked in every corner this week, respectfully but authoritarian, and will have hardly improved Joshua's mood.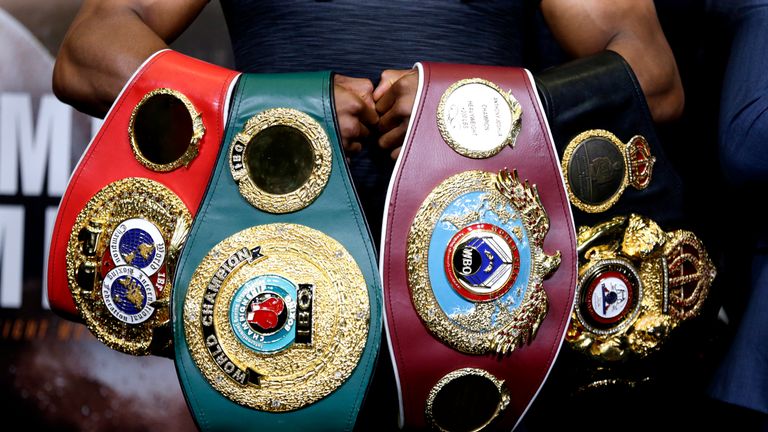 Unshaven and scruffy, Joshua has given the impression that he has the weight of the world on his shoulders. He threw very few punches at his public work-out. The Deontay Wilder vs Tyson Fury confusion looms and, although it won't distract Joshua, it must have annoyed him. His rivals are barking loudly while he prepared studiously and silently for Povetkin - this victory alone, if he wins, would be a statement to rival any of Wilder's 40 wins and that is without factoring in Joshua's full list of results.
Perfection has become expected - demanded, in fact - from the IBF, WBA and WBO titleholder and that can grate. We are seeing the human side to the superstar brand.
"There's loads of pressure, tons of pressure, it's the reality," said Joshua. "We both know what we are in for, it's the same with every fight."
The ludicrous levels of interrogation into his ability that Joshua experiences has reached a point where answering the long-standing criticism about boxing intelligently for 12 rounds was answered against a world champion, and yet has now been twisted into a negative by sceptics. He has been forced to answer questions about KOs this week, and has bitten his tongue.
A plausible explanation for Joshua's aloofness this week is that he is in the minority of people who appreciate how dangerous Povetkin really is.
A fellow Olympic gold medallist and a former holder of a WBA 'regular' belt, the Russian has only lost to Wladimir Klitschko in 35 fights and possesses a left hook so fast and deceptive that it could switch anyone's lights out.
The assessment from Rob McCracken, Joshua's trainer, was telling: "This is a fighter from a different level, with respect to Joseph Parker and Carlos Takam. Povetkin comes from the top tier."
Do UK fans realise how much of a threat Povetkin brings? Not according to World of Boxing, his promotional team, whose demeanour this week is to be taken very seriously.
"He is being underestimated but Joshua and his team understand," said Vadim Kornilov from the Russian team. "They realise what they're up against.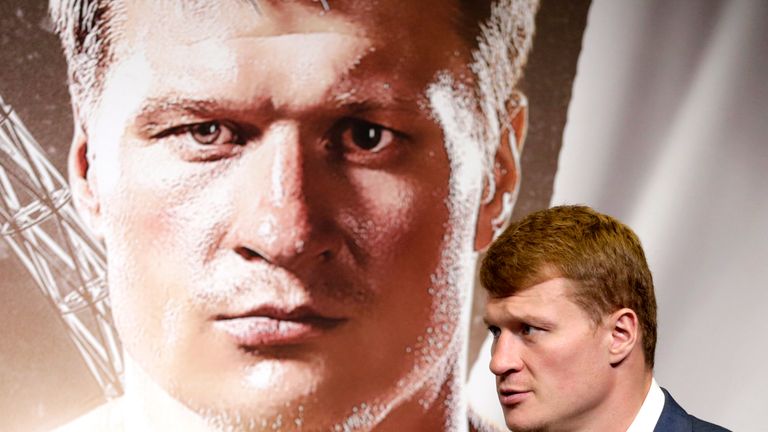 "Povetkin is the most popular fighter in Russia today. He lives there, trains there, fights there. He hasn't fought outside of the country much. He is a patriotic fighter who the people respect.
"I do believe that, now the World Cup is over, this is the next big thing for Russia.
"Flying into London from Moscow there were a bunch of people in Povetkin t-shirts coming to the fight.
"Povetkin feels more motivated and stronger when he fights on the opponent's field. He feels more pressure in Russia. Here, he feels like he's up against everybody and that motivates him."
There will be a substantial Russian presence at Wembley on Saturday and the visitors' national anthem, in all its booming glory, will be an atmospheric moment. Stood in front of his country's flag, Povetkin will be striking as a major threat who has not come to be part of Joshua's story.
The time is drawing close to the champion being able to release his obvious frustration.
Watch Joshua vs Povetkin, at Wembley Stadium, on September 22, live on Sky Sports Box Office. Book via your Sky remote or book it online here.
Even if you are not a Sky TV subscriber you can book and watch it at skysports.com/boxofficelive.