Beterbiev vs Johnson: Jarrell 'Big Baby' Miller is a formidable 300lbs, says Gerald Washington
By Richard Damerell
Last Updated: 04/10/18 12:06pm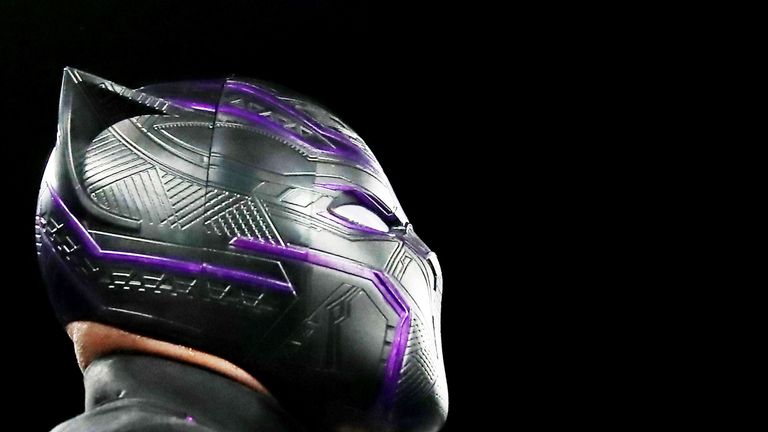 Jarrell 'Big Baby' Miller has been bulldozing his way towards a world title fight, so we asked a former opponent to analyse the formidable American heavyweight.
The New Yorker can extend his unbeaten record to 22 victories as he takes on Tomasz Adamek at the Wintrust Arena in Chicago this weekend, with the British duo of Callum Johnson and Gavin McDonnell also targeting world titles on the Matchroom USA bill, live on Sky Sports.
Miller's nickname is well earned, having tipped the scales at over 300lbs for his last points win over Johann Duhaupas in April, and he also made his presence known during a New York bust-up with Anthony Joshua.
But can he become a major force in the top division? Recent foe Gerald Washington offers insight into Miller's imposing threat...
How much of a physical challenge is Miller?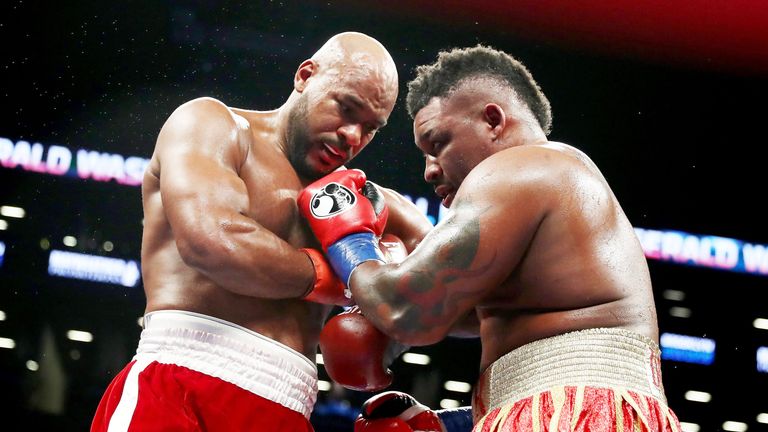 He's strong. He's 300lbs, so you're not just going to bump that guy off you, especially when he's leaning forward. You're not going to bump him.
I wasn't even trying to sit in the pocket, I was trying to get away. You have to learn how to fight in every situation. You have to say okay, this is the type of fight it's going to be, and sit inside, and fight inside.
What are Jarrell's strengths?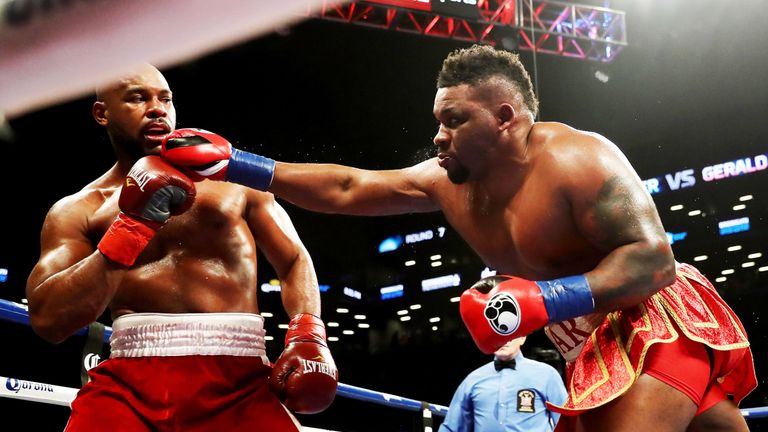 Miller is definitely tough. I hit him with some of my best shots, and he just took it. He is a very calm and relaxed fighter. Tries to get close and trade with the little light punches and then he'll make the power.
Gerald Washington
Was it difficult to cope with his aggressive style?
He's just a big guy, a pressure fighter. You just have to know how to deal with that. At that point in my career, I wasn't familiar with that yet. That's what I went to go work on. It's just a matter of experience. I didn't have the tools that I need, so I went and equipped myself with the tools, and now I would look forward to that fight again.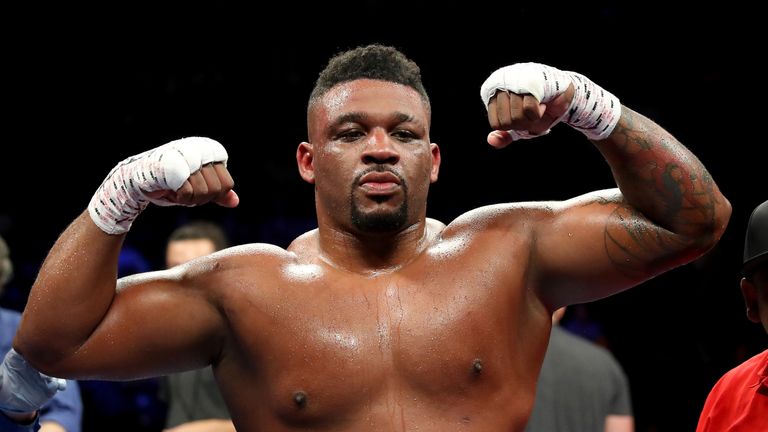 I didn't know how to fight on the inside. I didn't know how to fight up close, so that's what I had to go learn. I had to go back to the drawing board, and that's what I went to fix.
Could Miller cause problems for Anthony Joshua?
Yeah man. He's just a sturdy type of fighter, but it's an experience thing. If you don't fold under the pressure then the fight is not a hard fight.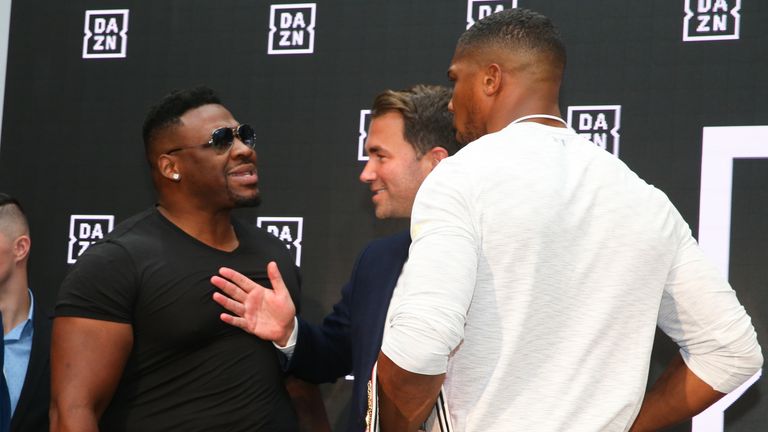 I didn't understand how to fight there [inside] before. Joshua, he can handle the pressure. It will make for a good fight.
How do you look back on that fight with Miller?
I lost that fight because of me, what I brought. Not because of what he did, because of what I did.
I was never hurt in the fight, not one time. I never got my bell rung or anything like that. I was just exhausted. Within one round, I exhausted myself. I was wound up too tight, I burnt my energy the wrong type of way.
What lessons did you learn from that night?
I've got a new trainer, a new outlook on boxing. Now I have a better understanding of what I need to do, just honing my skills and working on my craft. Really putting it together, so I feel comfortable.
There's no place that I don't feel comfortable, and I'm ready for whatever type of fight.
Watch the action from Chicago with Jessie Vargas vs Thomas Dulorme, Artur Beterbiev vs Callum Johnson, Daniel Roman vs Gavin McDonnell and Jarrell Miller vs Tomasz Adamek, 2am, Sunday, Sky Sports Action or follow it on our live blog at skysports.com/boxing or on the Sky Sports App.