Kell Brook wants Amir Khan fight but will not allow a rehydration clause
"He doesn't want me to eat or drink," says Brook of potential opponent Khan
Last Updated: 14/10/18 12:00am
Kell Brook says he is ready for a "Battle of Britain" fight with Amir Khan but will not agree to a rehydration clause in any contract.
Brook says it is hard enough for him to make the welterweight limit without Khan dictating how much weight he can put on following the weigh-in.
Promoter Eddie Hearn has been mediating between both teams, with Brook willing to take the fight at 147lbs, and Khan suggesting his rival should not pack on more than 10 pounds on the day of the bout.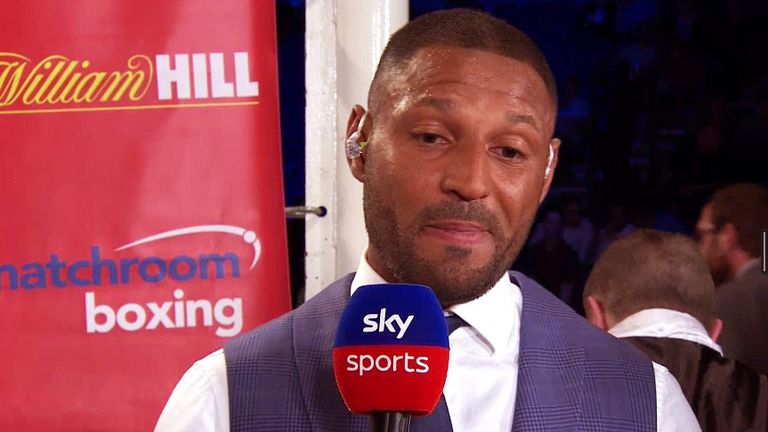 Speaking to Sky Sports on Saturday night, Brook said: "I'm back training in Fuerteventura at Adam Bailey's gym and looking forward to getting back in December.
"I'm looking to get my weight down and have a warm-up fight, a good fight in December - but I'm looking for a massive fight in 2019.
"World fans are interested in this fight, everybody is interested in this fight, and he is trying to change the goalposts. He wants me to make 147, and that would kill me as it is.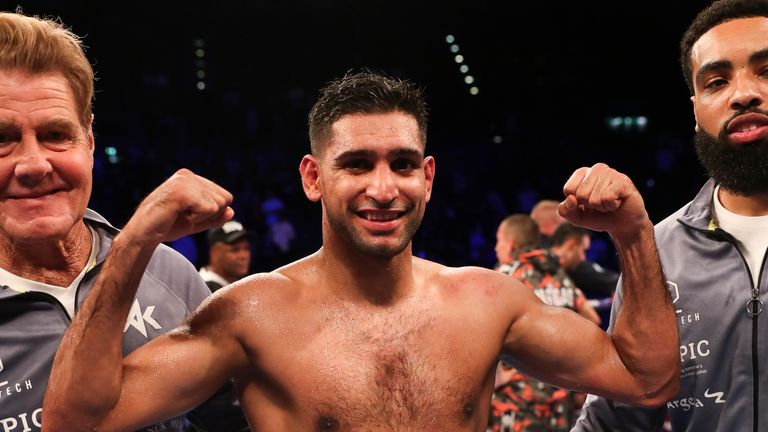 "But he doesn't want me to eat or drink. He wants me to tie my hands behind my back and go on my knees.
"We want this fight and this is the fight the world needs to see.
"I can make 147 but he's saying I can only have so many drinks, and this and that.
"Once you make weight, it's time to fight - there is no world title on the line, it's the Battle of Britain, it's me against Khan.
"It shouldn't even be about 147 - he (Khan) had to take his underpants off in the last fight to make 147. He should be at a catchweight really.
"There is no world title on the line but I'll go down to 147, even though he knows it will drain and kill me.
"All I have got to do is land on his chin and it's game over."
When asked if he would allow a rehydration clause in any contract to fight Khan, Brook said: "Absolutely not. It's about making 147.
"It's about relaxing, not jumping on the scales and then getting weighed-in again on the day of the fight.
"You want to get yourself focused for the fight, you've made weight so let's go and fight."
Brook believes there are other massive fights out there for him if the fight with Khan does not happen.
He added: "They are all out there. There is Keith Thurman at 147, Manny Pacquiao, and Shawn Porter again if he wants the rematch. There are so many big fights.
"I've lost with two broken eye sockets, so have I really lost? Everyone knows when I get in there, I am coming to bring it.
"You have got to be one hell of a man to beat me."