David Haye 'cannot control' Derek Chisora fate in Dillian Whyte rematch
Chisora meets Whyte on December 22 live on Sky Sports Box office.
By Matt Horan & Tim Hobbs
Last Updated: 15/11/18 10:52am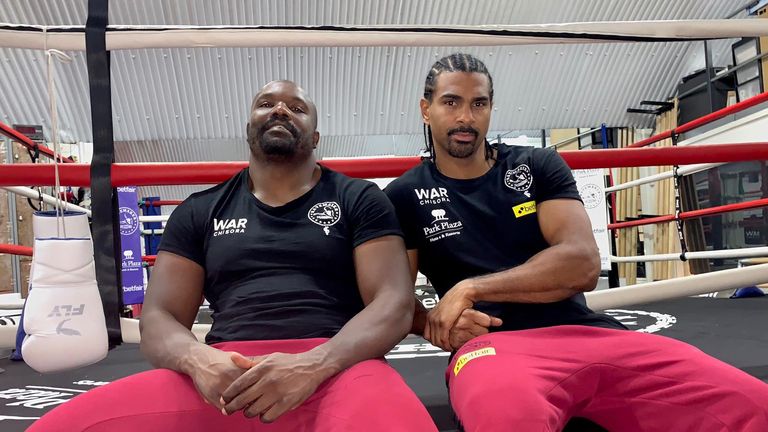 David Haye admits that he will be hit by nerves when Derek Chisora fights Dillian Whyte as he has become heavily involved beyond his manager role.
Chisora will renew his rivalry with Whyte at The O2 on December 22, live on Sky Sports Box Office, two years on from their epic heavyweight clash in Manchester.
Former opponent Haye, now the Finchley man's manager, says it will be a "surreal experience" come fight night, one full of nerves, as Chisora looks to exact revenge.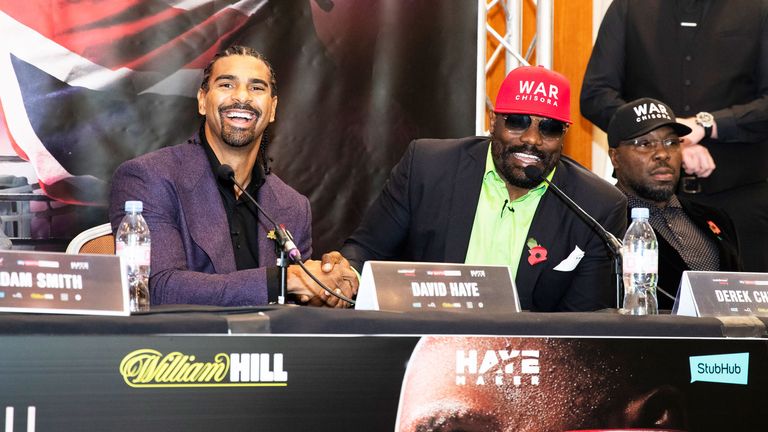 I'll be more nervous for Chisora's fights than I was for my own.
David Haye
"This is the biggest fight of my managerial career, The O2 is sold-out and it's a fight that every fight fan wants to see," Haye exclusively told Sky Sports.
"It captured the public's imagination first time around and everyone has an opinion as to who won. It's universally agreed though, that it's one of the best heavyweight 12-rounds anyone has ever seen.
"It will be a very surreal experience [as Chisora's manager], I'll be more nervous for his fights than I was for my own. When my brother used to box, my stomach was in bits and knots because I wasn't in control.
"When it is me fighting I'm in control and I know how to deal with it, when it's someone else you can't control things and the unknown really gets to me."
Chisora believes he has made the better improvements since the first Whyte showdown and Haye says his charge is ready to dash 'The Body Snatcher's plans to rematch Anthony Joshua at Wembley.
"Whyte's team have done a tremendous job in getting him to the No 1 spot, in a mandatory position to fight Joshua.
"What about if Derek comes and takes that top spot and then goes after the big boy? It could really make things interesting.
"I'm in the gym every day making sure he is staying on the right path. I'm with him for everything, every session, every circuit and every meal.
"I want to keep him healthy, make sure his training is intelligent so he gets in the ring as the very best Derek Chisora you've ever seen."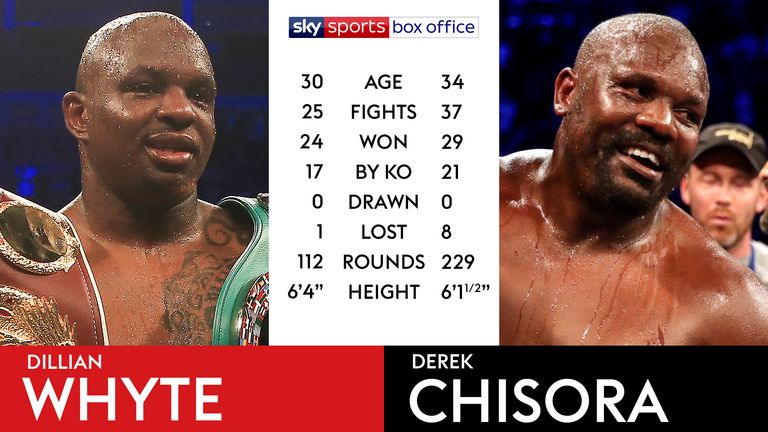 Watch the Dillian Whyte vs Derek Chisora rematch, from The O2, London, Saturday, December 22, live on Sky Sports Box Office.