Eddie Hearn believes the long-awaited fight between Kell Brook and Amir Khan will be confirmed next month.
Both camps are currently "working together to make it happen" to ensure the bitter rivals finally meet in the ring.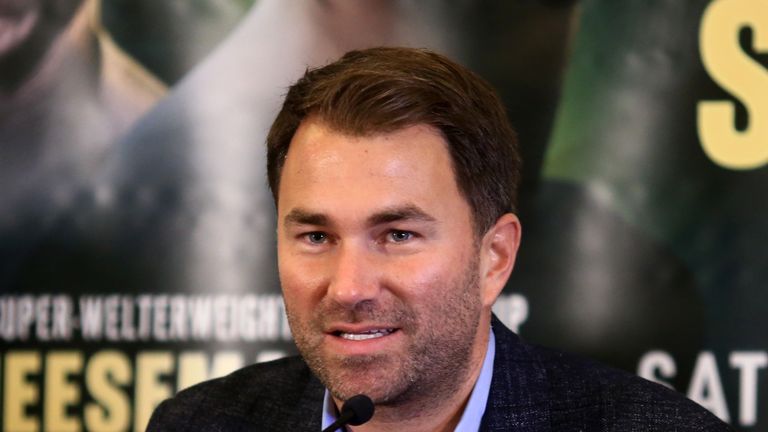 "If we are going to get it done for February or March, we must get it done before the end of the year. It is the biggest fight out there for British boxing, outside Joshua against Wilder."
Hearn has pencilled in early March or late February and expects terms to be agreed in December, preferably before the eighth of the month - when Brook returns to the ring and Khan celebrates his 32nd birthday.
"I believe the fight will happen, and I think it will be done before the end of the year," he exclusively told Sky Sports.
"I'd like to get it done before Kell's fight with (Michael) Zerafa and we can get them both in the ring. I believe it is Amir Khan's birthday, December 8 as well.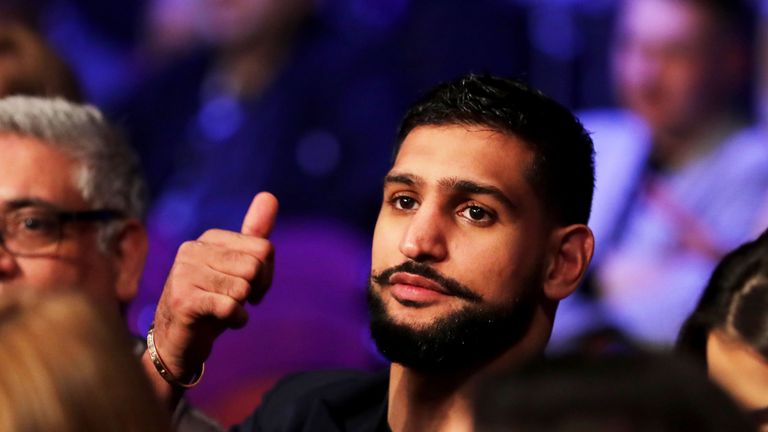 "If we are going to get it done for February or March, we must get it done before the end of the year.
"It is the biggest fight out there for British boxing, outside (Anthony) Joshua against (Deontay) Wilder, and it's a fight everyone's wanted for years and years and years.
Wilder to be offered two-fight Joshua deal
"It's a brilliant fight and, like I said, it's the first time both guys have sort of accepted 'this is the next fight for me'."
Hearn believes the proposed date will take the domestic battle indoors and expects it to take place at the Manchester Arena or The O2 in London.
Brook and Khan had a private conversation when they met at the Oleksandr Usyk-Tony Bellew fight on November 10, and at last seem to be in agreement.
"We are still talking, the weight issues, the hydration issues, where's it going to be, when's it going to be," said Hearn.
"I think there's a desire from both sides to make this happen next. We are planning for early March, end of February as well, and I think we will go indoors.
"I think we'll go to Manchester or The O2 (London) - potentially - and it's a massive fight.
"There's still some work to be done, but we are all working together to make it happen and I don't think there's ever been an occasion where that's been the case.
"Everyone is quite positive. I had a meeting with Amir's team last week, Kell wants it and I obviously spoke with his dad as well, this week. It's just a case of putting the numbers together but I think everybody understands that it must happen next."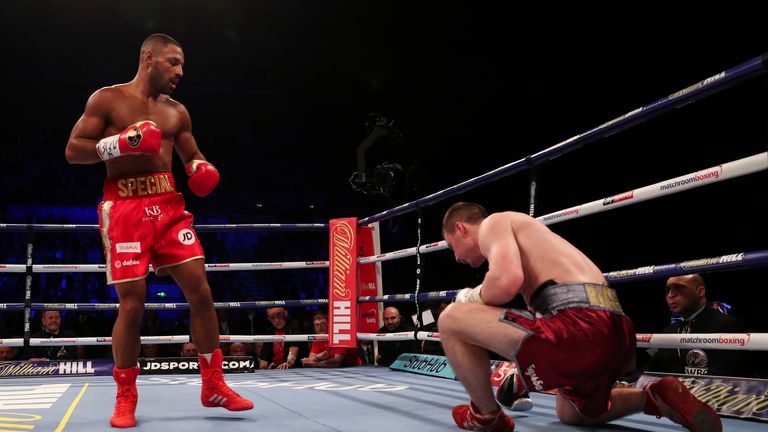 Khan has previously said he will not be ringside for Brook's return to the ring and will be celebrating his birthday with his family.
But Hearn expects the Bolton fighter to be watching closely as his foe is expected to come in closer to the welterweight limit than many thought.
"Amir is a little bit nervous about Kell on December 8 because he wants to see him get through that," he said.
"Anything can happen. He could get injured in the fight, he could lose the fight, but Kell is probably more focused than I've ever seen from him before.
Really! You mention me in all your interviews saying 'i want to fight khan next. All the crying you do, then u go and fight another bum 🤔. What's the delay Kelly? Your a joke. Ps You better not lose in December!
'I won't be ringside!' https://t.co/JJPZW7tAxG

— Amir Khan (@amirkingkhan) October 27, 2018
"For Amir, in his mind now it's 'this is the fight I want'. It's one thing he's shown me in the last couple of weeks: he wants the fight.
"He's got a little bit of stick, Kell's been sticking it on him a bit on social media and I think he's now ready and accepts it, saying 'no, I want to fight Kell Brook'.
"That's a big part of the hurdle to get over. There's still some to get over down the home straight but I do believe this fight will be made."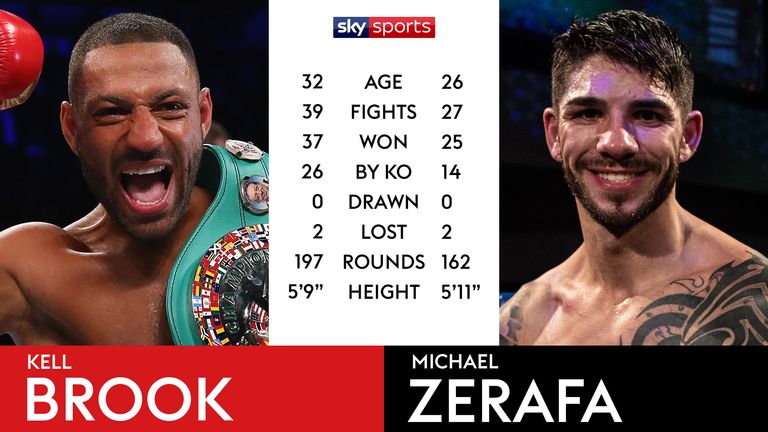 Watch a huge night of action in Monaco with Yafai vs Gonzalez, Lebedev vs Wilson and Buglioni vs Meng live on Sky Sports Arena from 7pm and Main Event from 7.45pm this Saturday.