Amir Khan has "other options" instead of a Kell Brook fight, but they "owe" it to the British public to finally agree a huge domestic clash, says promoter Eddie Hearn.
Khan could be watching from ringside when Brook returns against Michael Zerafa in Sheffield on December 8, live on Sky Sports, as negotiations continue for a long-awaited fight at welterweight.
Brook to fight Zerafa on Sky Sports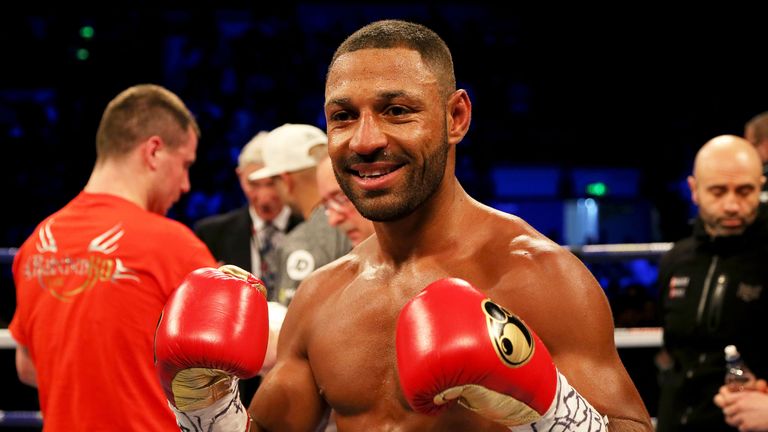 Matchroom Boxing boss Hearn admits Khan has also been mentioned as a potential opponent for a number of American rivals, but has urged him and Brook to thrash out terms for a fight.
"There's serious interest, and he'll be there," Hearn told Sky Sports.
"There have been some sort of minor discussions between myself and Amir about Danny Garcia, Shawn Porter. Terence Crawford would like a fight with Amir Khan as well.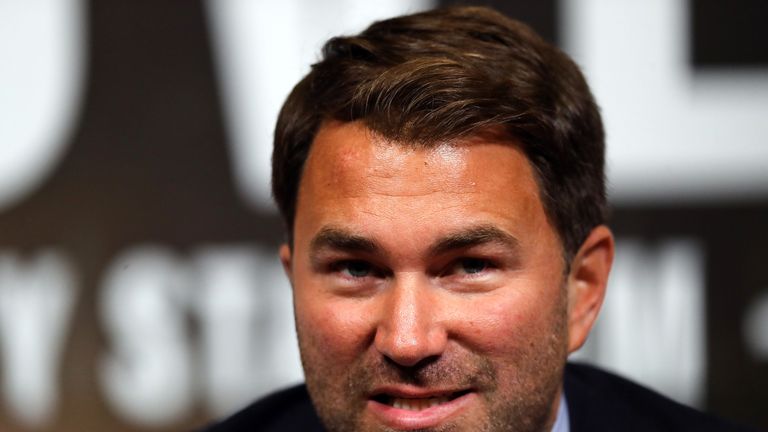 We've wanted it for so long. It's there, there's no excuses why that fight shouldn't be made.
"You know where I sit with it. They're all great fights, there's only one fight for me, and that's the Kell Brook fight and I think as British fight fans, as the general public, I think they almost owe it to us, to give us that fight.
"We've wanted it for so long. It's there, there's no excuses why that fight shouldn't be made. We're working on that at the moment."
Hearn had wanted to finalise a Brook-Khan battle by next weekend, although he remains hopeful that both fighters will reach an agreement.
"In an ideal world, I would have liked to announce it after the Kell Brook fight, if he can beat Michael Zerafa," said Hearn.
"By the way, Michael Zerafa's coach and manager is emailing me saying, 'All I see you guys doing is talk about the next fight.' He's coming to upset the apple cart, and he's as game as they come.
"I just feel like we've got to get this done. It's definitely the frontrunner, there are other options for Amir Khan, but for me, these guys owe it to the British public.
"I don't think we should forgive them, if they don't give us this fight. Pressure is on them, pressure is on me, and first things first, Kell Brook does the business live on Sky Sports next Saturday."