Floyd Mayweather says his New Year's Eve bout with Japanese kickboxer Tenshin Nasukawa will be "all about the entertainment".
The nine-minute exhibition in Japan will have no official winner or loser if it goes the distance, and Mayweather said at his training base in Las Vegas he was looking forward to the event as a chance to sample "something different".
Mayweather, a world champion at five different weights in boxing, added there will not be any judges present for the contest at the Saitama Prefecture Super Arena and that the bout would not count on the pair's official fight records.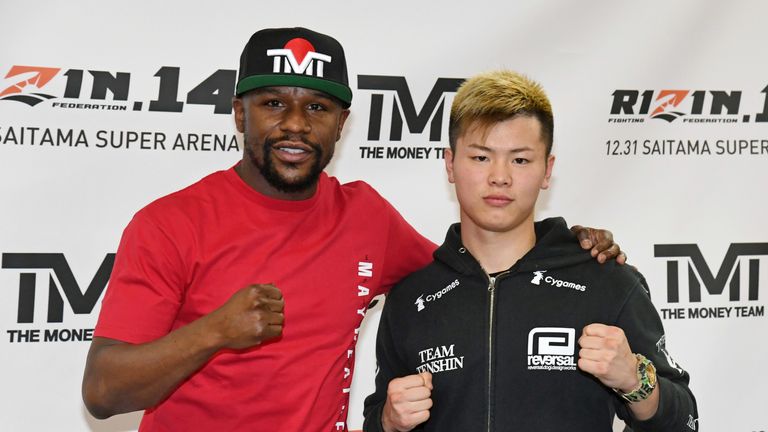 "It is all about the entertainment," Mayweather said. "Nine minutes of entertainment... I'm in the entertainment business."
The exhibition will feature three-minute rounds, take place at 67kg (147 pounds), feature "straight boxing rules" and eight-ounce boxing gloves.
"This will be full contact competition but the bout is not going on boxing or MMA records," a Mayweather spokesperson.
Nasukawa, 20, said he hopes his countrymen will get behind the event.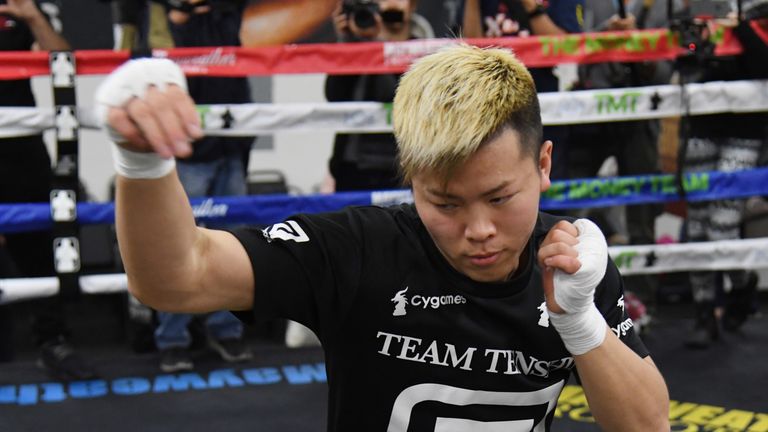 "There has never been a Japanese fighter to face Floyd Mayweather in the ring," said Nasukawa, who is 27-0 with 21 KOs as a featherweight kickboxer.
"I would like to make a big impression. I want to get the whole fight community, the whole country of Japan and the entire world involved in this fight."
Mayweather (50-0, 27 KOs) initially announced last month he had scrapped plans to stage a fight with Nasukawa, indicating he had been duped into agreeing to a contest.
"I want it to be clear that I, Floyd Mayweather, never agreed to an official bout with Tenshin Nasukawa," Mayweather wrote on Instagram.
But on November 15, the CEO of Japanese mixed martial arts promoter RIZIN said a "misunderstanding" with Mayweather had been ironed out and the fight was back on.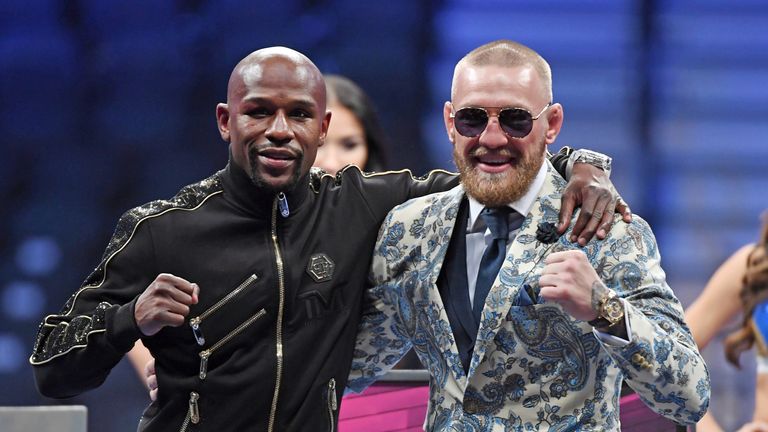 It remains unknown whether there will be an undercard, or the finances Mayweather will receive for the bout.
Mayweather has not stepped in the ring since his 2017 boxing bout with Irish MMA fighter Conor McGregor, which maintained the American's unbeaten professional record.
Watch Kell Brook vs Michael Zerafa in what could be his last fight in Sheffield, with Josh Kelly, Anthony Fowler and Jono Carroll on the undercard, live on Saturday, Sky Sports Action from 7pm, and Sky Sports Main Event from 8pm.