Darren Hamilton believes he can still go all the way to the top
Darren Hamilton is looking to move beyond domestic level after facing Curtis Woodhouse in Hull next month.
Last Updated: 27/01/14 3:56pm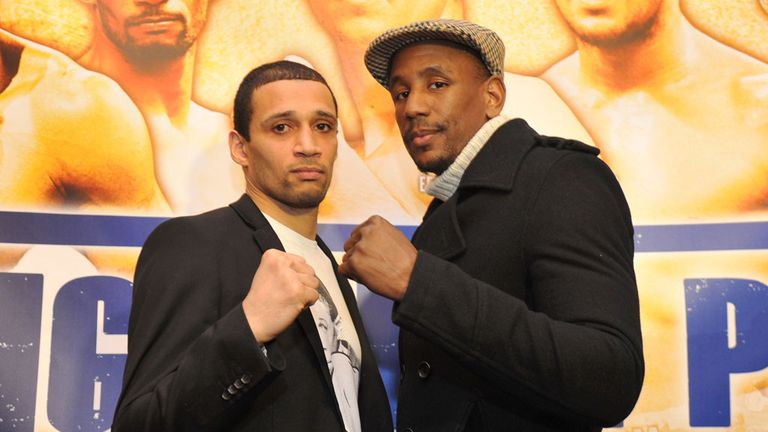 Hamilton will make the third defence of his British light-welterweight title against Woodhouse, with victory securing him the Lonsdale Belt outright.
The Bristol-born 35-year-old has international ambitions though and is hoping to continue his ascent through the 147lb ranks.
"We are way beyond the British title, so you could call it the end of something," he told Sky Sports. "The end of the domestic scene, and beginning of a new one. The only way is up.
"You've got to aim as high as you can. I never said I just wanted to be British champion, I want to be world champion. For you to go into this game saying you only want to be this or that is limiting yourself. My aspirations are higher than the British title.
"I'm 35 years young. I feel fitter than most 21 year-olds. My workrate, my fitness, the way I condition myself, my nutrition and lifestyle - I feel I'm the fittest 35-year-old alive."
Hamilton has perfected the art of 'super-sub' - twice taking fights at short notice in 2012 to defeat John Watson and then-British champion Ashley Theophane.
Effective
His awkward style has proved a nightmare for opponents who have not prepared for it but Hamilton is happy in his role as spoiler.
"The entertainment side of things - I've said I'll never change my style for anyone," he added. "My style is like TCP - it's not likeable but it's very effective.
"I'm just going to keep doing what I do. It's not about looking good it's about getting the job done."
Manager Spencer Fearon was keen to emphasize the importance of winning the Lonsdale Belt for keeps.
"You have no idea. To get these accolades, which don't really mean anything - it just means that people are acknowledging what you are doing, but you don't get fooled by it because it's not real.
"(But) To win the British title outright, to see someone do that, it's real.
"We live in the best country in the world. This is the most embracing country in the world, and to be British champion and hold that belt outright means so much.
"He's inspiring people - period."