Paul Smith is happy to fight Rocky Fielding if the opportunity presents itself
British champion Paul Smith said he would fight Rocky Fielding any time, putting weight issues aside.
Last Updated: 17/03/14 3:02pm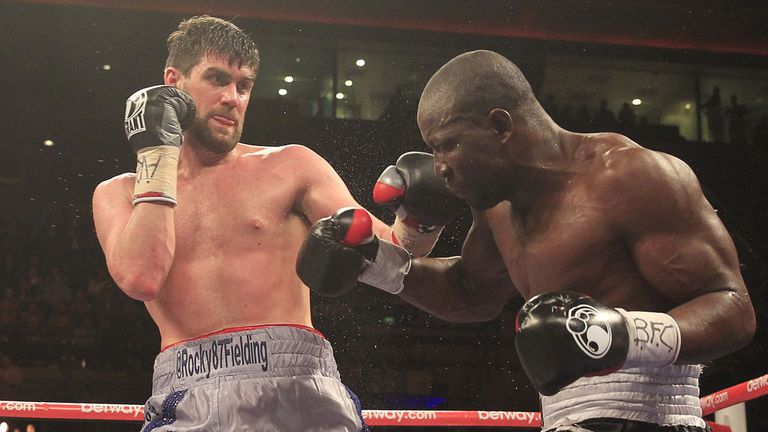 Fielding was unable to defend his Commonwealth super-middleweight title on Saturday night after tipping the scales 6lb over the 12st limit.
He went to claim a laboured points victory over veteran Ghanaian Charles Adamu and vowed to go back to the drawing board in a bid to keep his weight in check.
But Smith, who needs one more successful title defence to win the Lonsdale Belt outright, believes Fielding still has to prove himself at domestic level.
"I don't want to be too disprespectful to him, it wasn't his best performance and Adamu wouldn't have lasted two rounds with either myself or my brother Callum," he told Sky Sports.
"The bottom line is he weighed 12st 6lb and that's totally unprofessional. That's a problem for any future fight.
"It's all very well Eddie Hearn saying it's a huge fight for Liverpool, but if he did that he would get a huge fine and I don't he will be mandatory challenger after that.
"I want Arthur Abraham. I want to win the Lonsdale Belt outright but the board is not letting anyone fight me for it and unfortunately I might have to leave it behind.
"I'm not missing out on a fight with Arthur Abraham, I'd get five times the money and a shot at the world title.
"If the opportunity presents itself I'll fight Rocky every day of the week and twice on a Sunday, but if he stays at super-middleweight he's got to fight me or my brother Callum."