Leo Santa Cruz says he wants Guillermo Rigondeaux or Abner Mares next
But Quigg and Frampton still out of the picture
Last Updated: 09/01/15 1:44pm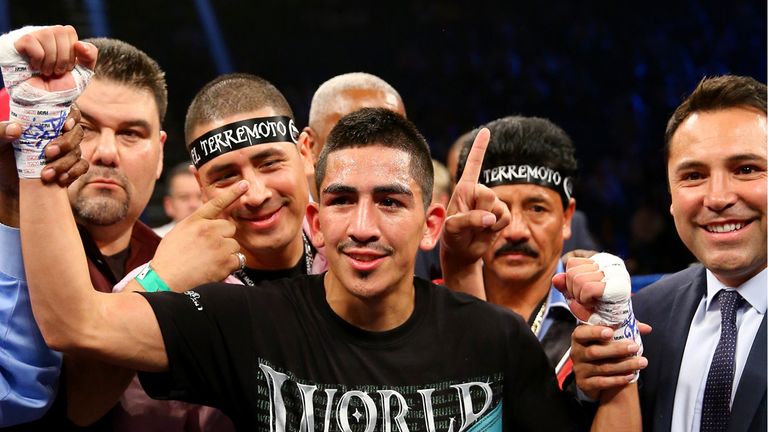 Leo Santa Cruz insists he is not running scared of Guillermo Rigondeaux or Abner Mares.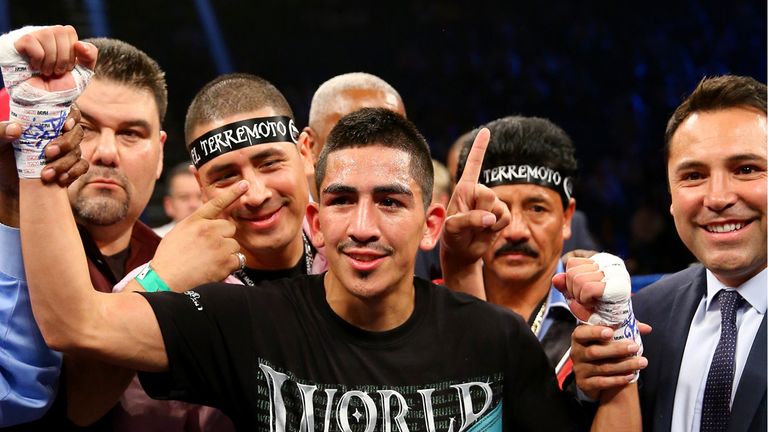 I am tired of people telling me that I am scared
Leo Santa Cruz
The unbeaten WBC super-bantamweight champion says he will take on either once he has got past challenger Jesus Ruiz at the MGM Grand, Las Vegas, on January 17.
Santa Cruz has been called out by fellow champions Scott Quigg (WBA) and Carl Frampton (IBF) but has been linked with a showdown with Rigondeaux (WBO), who was knocked down twice by Hisashi Amagasa but held on to his title on New Year's Eve.
Oscar de la Hoya, who promotes Santa Cruz, is also keen on an all-Mexican match against bantamweight Mares and Santa Cruz admitted his frustration.
"I feel bad for all the people talking, but if they were in my shoes they would understand," he said.
"I want the Rigondeaux fight, but the promoters have not come to an agreement. If it was up to me, I would fight him whenever. I am tired of people telling me that I am scared.
"I am looking for that fight as soon as possible, he is not invisible. I think I have a chance to beat him. I know he is a tough fighter, but that's what we are here for, to fight the best.
"We are going to keep pushing for a fight with Abner Mares or Rigondeaux. Have the promoters make that fight as soon as possible, so all the fans can be happy."
Santa Cruz (28-0-1) won the WBC belt in May 2013 and next weeked's defence agaist Ruiz (33-5-5), will be his third.
It will be Ruiz's first world title attempt but the governing body have him in their featherweight rankings and the champion is not taking victory in the voluntary defence for granted.
"Ruiz has fought good fighters and shown that he has talent and determination. I don't take him lightly or any other fighter," he said.
"Sometimes the fighters they say are lazier are the ones that give you a tougher fight and a loss."