David Price says he will beat Anthony Joshua because he will be the underdog
Fit-again Liverpool fighter wants British showdown as soon as possible
Last Updated: 20/01/15 6:01pm
David Price says he has the tools to beat Anthony Joshua - and wants the fight "sooner rather than later".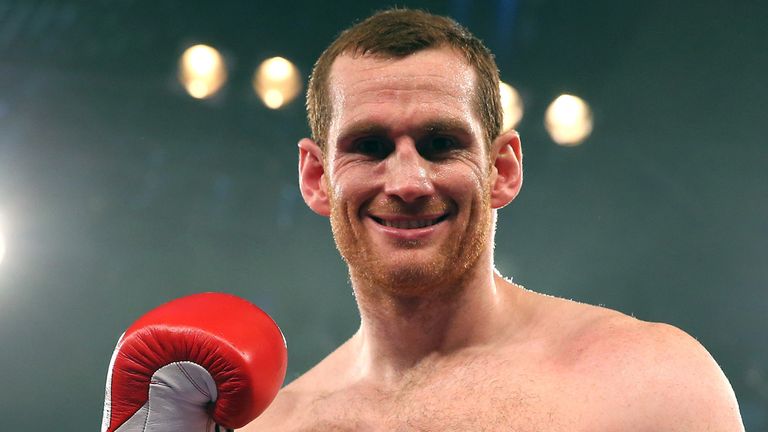 There is one key factor for me: the pressure wouldn't be on me, it would all be on Anthony Joshua.
David Price
The 2008 Olympic bronze medallist has not fought since July but has been continually cited as a potential opponent for London 2012 hero Joshua, who pulled out of a January 31 date with Kevin Johnson due to a back injury.
Price will be back in the ring in Berlin on February 21 and while he is not looking too far ahead, he believes a showdown with Joshua would be a massive domestic fight because he has much more experience - and nothing to lose.
"It would be great," he told Sky Sports. "The buzz that is around Anthony Joshua would make it a massive fight. Sky are right behind him, people are excited by him and that's what happens when a heavyweight is out there doing damage.
"It's a fight I would fancy and I fight I fancy I'll win.
"I've got more experience, I've been a pro longer. I've been boxing for 18 years, it's what I've done more than half of my life. I've got the life experience too; I'm older and wiser, more mature.
"Apart from the physical side -  Anthony Joshua has got the speed but I have the height and weight - there are all sorts of arguments you can have over this, but there is one key factor for me: the pressure wouldn't be on me, it would all be on Anthony Joshua.
"I'm led to believe I wouldn't stand a chance according to the vast majority of the general public. The hardcore fight fans might have a different view but there will be no pressure on me and I will be the underdog. That, for me, would be a big advantage."
Impressed
Price, who along with George Groves fights under the Sauerland Promotions banner, will be part of the Berlin bill that sees long-term friend Paul Smith take on Arthur Abraham in a WBO super-middleweight title rematch.
The 31-year-old heavyweight is backing Smith to become a world champion at the second time of asking and wants to do the same.
Price is ranked in the top 10 by the IBF and WBO and having been impressed by Deontay Wilder winning the WBC belt at the weekend, is desperate to get back in the mix.
And after seven months out due to hand and bicep injuries following three straight wins, he is not looking to take it easy.
"It looks like I am injury prone but I had never had to pull out of two fights like I did at the end of last year," he said,.
"It will just be good to be back in the ring but I don't want a push-over. I'll fight anyone and beat whoever they put in front of me.
"I am ready to start stepping up and show people what I am capable of."
You can hear more from David Price on this week's Toe 2 Toe podcast at skysports.com/podcasts