IBF middleweight champion Jermain Taylor sent to hospital for mental evaluation
Last Updated: 27/01/15 6:21pm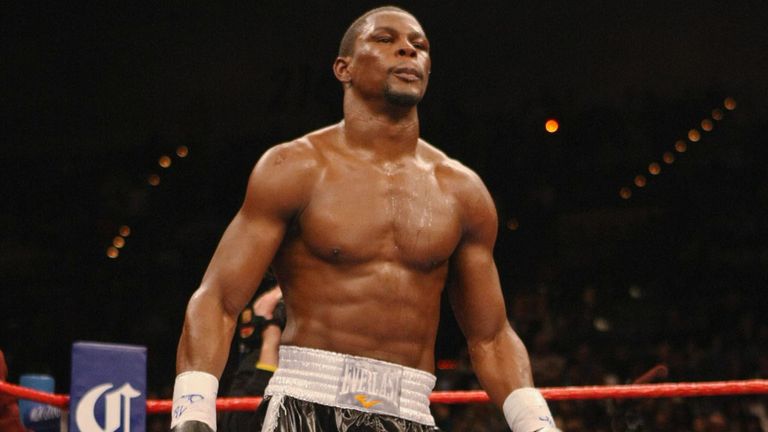 IBF middleweight champion Jermain Taylor must undergo a mental evaluation, an Arkansas judge said on Tuesday.
Pulaski County Circuit Judge Leon Johnson granted a request from Taylor's attorneys that he be moved to a state hospital for a full evaluation.
Taylor has pleaded not guilty to first-degree battery and first-degree terroristic threatening charges stemming from an August shooting of his cousin at his home in Maumelle.
Last week the 31-year-old was charged with aggravated assault and endangering the welfare of a minor after police said he opened fire and threatened to shoot a family during a Martin Luther King Jr. Day parade in Little Rock.
Prosecutors sought to have Taylor's bond revoked in the first case after last week's arrest, so he was arrested again pending Tuesday's hearing. Instead, the judge agreed to a request from Taylor's attorney, Hubert Alexander, to have him immediately enter a hospital for an evaluation.
Afterwards, Alexander said it would likely include a full mental and health evaluation. 
"Everybody is saying this isn't the Jermain Taylor they know," Alexander said. "We're trying to figure out who in the heck it is."
Johnson also granted a request from prosecutors to have Taylor undergo a mental evaluation at a state hospital, which will include a neuropsychological assessment.
Chief Deputy Prosecuting Attorney John Johnson told the judge the state believes Taylor is a "danger to himself and other people."
Taylor, who is scheduled to defend his title against Sergo Mora on February 6, is due back in court four days later, and results from the mental evaluation will be presented to the court on April 27.