Tommy Coyle beat Martin Gethin despite being put on the floor early on
Last Updated: 08/03/15 2:11pm
Tommy Coyle came through an almighty scare to set up his summer showdown with Luke Campbell.
The Hull lightweight was given a fifth-round victory following Martin Gethin's retirement due to injury.
He had put Coyle on the floor in the second and looked in control until his right eardrum burst, forcing him to make the surprise decision.
Coyle leapt across the ring to celebrate knowing he had secured the fight with his fellow Hull lightweight Campbell, who had earlier halted Levis Morales in the fifth round.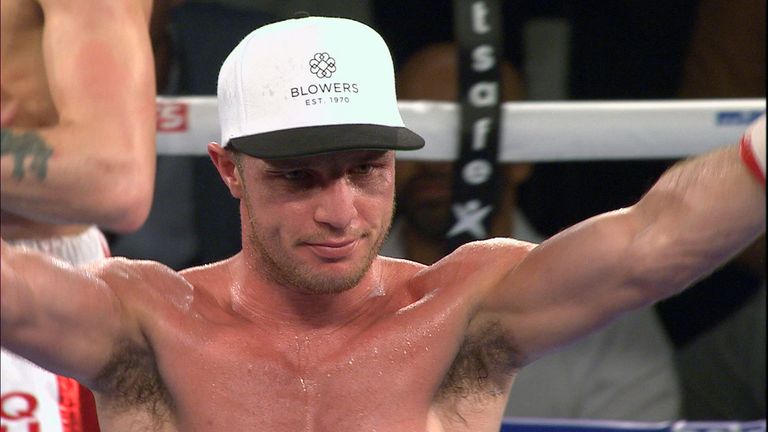 I can look forward to Luke Campbell though. I think I am going to knock him out
Tommy Coyle
But few expected the 25-year-old to have such trouble, even against a former lightweight champion.
Coyle had trainer Jamie Moore in his corner, despite his recent operation on a damaged nerve following his Marbella shooting last year, and his presence made for a calm and cautious start.
Then after a first round that saw the boy they call Boom-Boom edge ahead and set the pace, it all went wrong in the second. He was on the offensive when, from behind a tight guard, Gethin caunt him with a straight right and followed up with a left hook that left the favourite flat on his backside by the ropes.
Coyle managed to beat the count but was in trouble as he was caught with a hard, straight right yet only had a handful of seconds to avoid a complete and utter catrastrophe.
He made it back to his corner and although he was in trouble again early in the third, Coyle came back into it and by the end of the round his wide hooks and heavy shots were starting to get through Gethin's classic guard.
The fourth round saw Gethin go into his shell, but only the occasional Coyle punch found its target while his own right eye started to swell, not helped by sharp counters.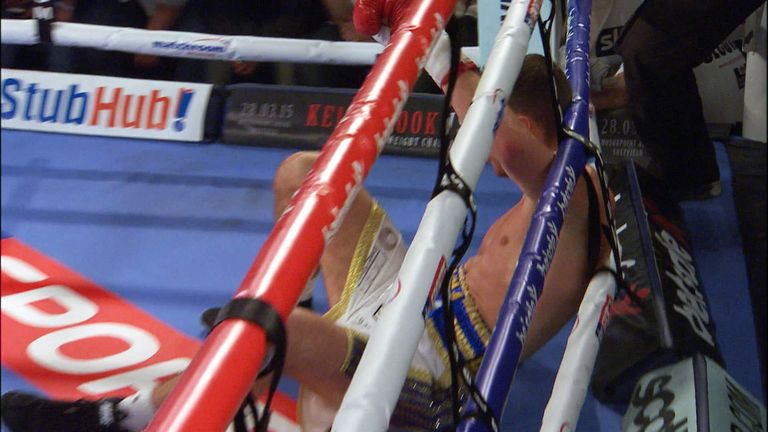 But Coyle has been down before and won and came out in fearsome form in the fifth, finally putting some sharp combinations together, his straight right getting through at last.
It was a round the Hull man edged, but just when it seemed he was starting to take control, Gethin's corner called the referee over after the bell.
Coyle leapt onto the ropes, starting a fired-up celebration with friends and family at ringside and knew that he had survived another scare to set up the fight he has longed for.
"Sorry it was a short night but let's all look forward to the summer showdown with Luke Campbell," he told Sky Sports.
"I love fighting. I love getting in this ring. I'd have loved going 12 rounds tonight - or more. I can look forward to Luke Campbell though. I think I am going to knock him out. He's my mate and I will be after."