Jamie Moore
Trainer & Pundit
Jamie Moore on Tommy Coyle, Luke Campbell, Gennady Golovkin and... Kevin Keegan
World title shots for Flanagan and Buglioni also discussed...
Last Updated: 17/06/15 2:52pm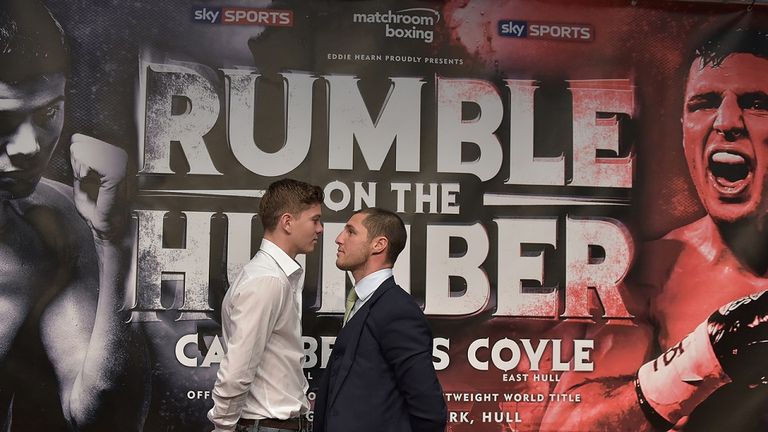 Frosty relations between Tommy Coyle and Luke Campbell, Gennady Golovkin's boast and two more world title shots for British fighters. Jamie's on the case...
Things got a little tetchy between your fighter Tommy Coyle and Luke Campbell at the press conference. Was the needle for show or for real?
Jamie says: There was nothing false about that press conference. They are mates and they go back a long way. The long and short of it is that Tommy took offence to Luke Campbell calling him 'an associate' rather than a mate. He offended him when he said that.
It's all part and parcel of the game but he thought that was a low blow and he wanted to pull him on it to see what his response was. Like good sportsmen, they sorted it out then and there in front of people and shook hands and that will be the end of it.
They were both right with what they said on the stage that day. This fight doesn't need building up or hyping up. It can be sold on two local lads beating each other up and may the best man win. That's what it should be about.
Your fellow Mancunian Terry Flanagan faces Jose Zepeda for the vacant WBO lightweight title on July 11. What do we know about these two?
Jamie says: I've seen Zepeda fight and he looked really good. He can certainly punch.
I've seen a lot of Terry Flanagan because Steve Wood manages him and I'm associated closely with Steve. Terry has done a bit sparring with Tommy Coyle at my gym so I've witnessed first-hand how good he is and I just think this is going to be a heck of a fight.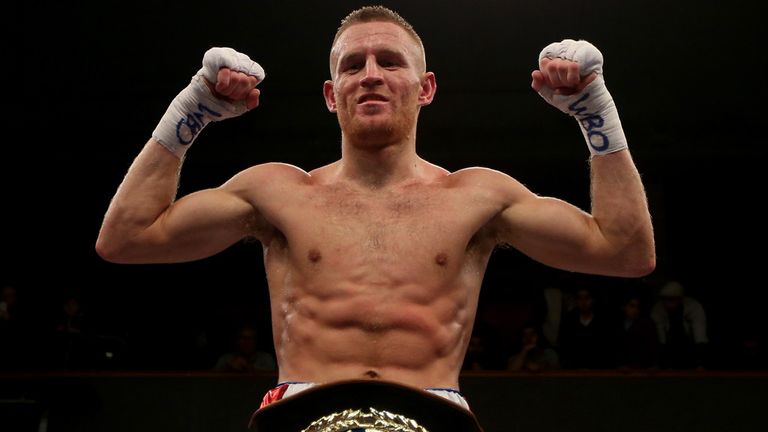 If Zepeda can take a shot, which we haven't really seen yet because it doesn't look like he's been tested much lately, then it'll be interesting. Terry's not really a one-punch sort of fighter but he'll wear you down through accumulation. He boxes at a really high work-rate so the styles should blend well for a good fight.
The lightweight scene is so strong domestically at the moment. For the last couple of years it's been thick with talent but they all seem to be progressing nicely now. I'd like to see Derry Mathews and Ant Crolla possibly meeting for a third time eventually because Mathews is interim champion now while Crolla is about to fight for a world title.
And what about Frank Buglioni's chances of dethroning WBA super-middleweight champion Fedor Chudinov?
Jamie says: This Chudinov is better than his brother, who was beaten by Chris Eubank Jr. This guy took the belt from Felix Sturm so Frank Buglioni has his hands full, on paper. 
From what I've seen of Buglioni, he's a very good offensive fighter but he's got defensive issues that need highlighting and correcting before he takes the step up. He lost to Sergey Khomitsky, who I lost to in my last fight. It was only just over a year ago that Buglioni lost to him and from what I've seen since, he still hasn't corrected the issues that let him down that night.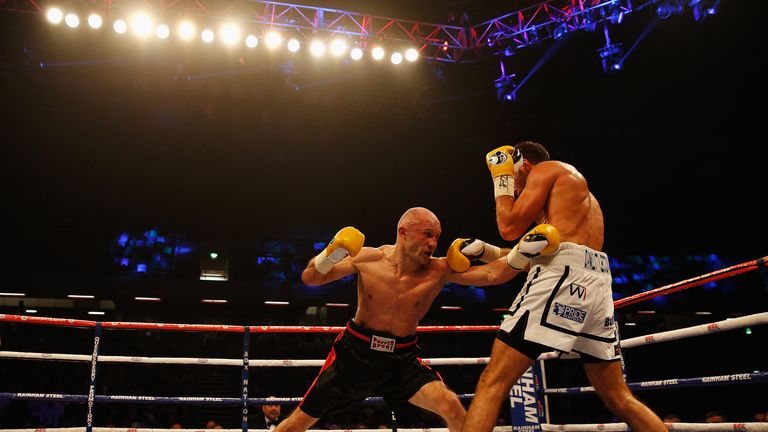 I know people want to see him pushed on but you shouldn't really run before you walk. I do believe Buglioni can go on and become a very good fighter but until he addresses those defensive issues, I think he'll come unstuck at the top level.
Gennady Golovkin said fighting Floyd Mayweather at 153lbs would be a 'dream fight.' What's your take?
Jamie says: I was having a debate with people on Twitter about catch-weight fights and we all agreed we aren't fans, especially when you have someone coming down in weight. Let's be honest, boxing's a dangerous enough sport as it is without getting someone down in weight for the sake of an advantage and disadvantage. That is wrong. I've experienced it first hand myself - the extent you have to go to to make weight - and it finished my career early.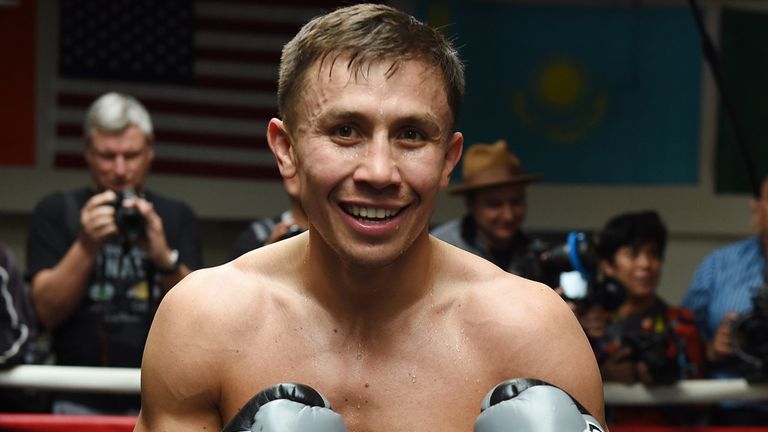 Golovkin is a good size for a middleweight and thick-bodied. Although he is very good at cutting the ring down and getting his feet in to position, a lot of his style is based around strength and being physical with his opponents. So for him to get away from that, coupled with the danger element of it, I just wouldn't like to see him even attempt to do it.
I don't mind fighters going up in weight to challenge. Between 7lbs and 10lbs, as long as you're a talented fighter is better. We see naturally talented fighters go up in weight and beat bigger guys all the time so as long as the talent carries them through, I really don't mind that.
But it's the instances such as Manny Pacquiao v Miguel Cotto, when Cotto had to come down to 4lbs below the limit, and then Cotto v Daniel Geale the other day. I agree with what Glenn McCrory was saying in his column.
We heard Paul Smith describe Andre Ward as 'the Jose Mourinho of boxing'. Which Premier League manager past or present would you compare your boxing style to?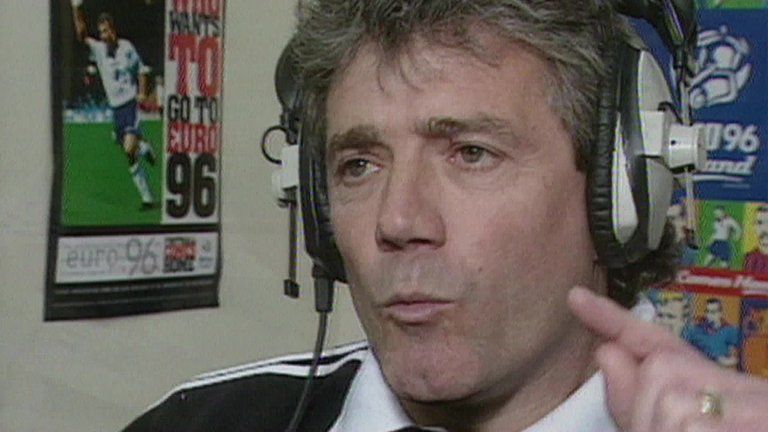 Jamie says: I'd have to go for a crazy one. My sense of danger went out the window as soon as I walked into the ring. I'll have to pick someone who throws caution to the wind and just goes hell for leather. For craziness, it could be Gordon Strachan but I'll go for someone like Kevin Keegan.
He was so passionate and I was a passionate fighter. His little outburst about Manchester United when it was nip-and-tuck going for the title will be comedy gold forever, won't it?!