Ricky Hatton has urged his old friend Oscar De La Hoya to think very carefully about making a comeback at the age of 42.
After initially pouring cold water on the idea, De La Hoya - a former six-division world champion - is threatening to return to the professional game against one of the top fighters in the world, with both Floyd Mayweather and Gennady Golovkin mentioned.
Hatton made an ill-fated comeback of his own in 2012 after more than three years out of the ring, losing to Vyacheslav Senchenko via a ninth-round stoppage in Manchester, and the former world champion is warning De La Hoya of the pitfalls.
He told Sky Sports: "Am I surprised? Yes and no. It never surprises me when a boxer wants to make a comeback. When a fighter had so much success like Oscar did, the hardest thing is to let go.
"Do I think it's the right decision? No, I have to say I don't. Needless to say, I wish him all the very best but he's 42. It's just so hard to finally say goodbye to the sport.
"I felt like I had to come back because I'd let so many people down. I don't know whether Oscar feels the same.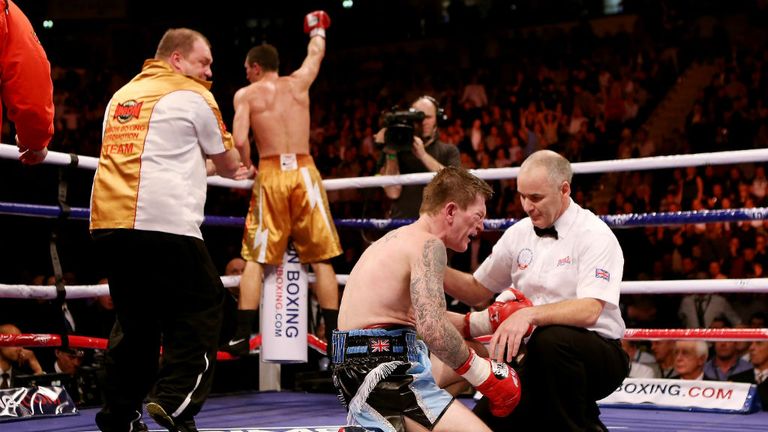 I felt like I had to come back because I'd let so many people down. I don't know whether Oscar feels the same.
"He's talking about going right in at the deep end with a Floyd Mayweather rematch. He's not talking about having an easy one back. I wish him well and only he knows why he feels the need to do it. If it's a genuine reason then he's got to do it.
"I call Oscar a friend. That's fighters. I picked a dangerous opponent for my first fight back and in hindsight maybe I should have picked an easier opponent than Senchenko for my first fight back... but that's what we are - we're fighters.
"Oscar has never really been a middleweight so the idea of him fighting such a ferocious puncher as Gennady Golovkin? I can't see it being a pleasant comeback. I hope I'm wrong because I consider him a friend and I don't want to see him get hurt."
De La Hoya last fought in 2008 against Manny Pacquiao, when he retired on his stool after the eighth round.
Talk of famous names making comebacks has not been restricted to America this week. Nigel Benn, now 51, has called out old rival Chris Eubank. Again, the Hitman's primary reaction to the idea is one of apprehension rather than excitement.
He said: "The Benn-Eubank fight would sell but we don't want to see it. It cannot be as good as the other two fights they've had. That's the standard they set themselves - those epic battles and it'll never better them so I'd rather not see it."
More pleasing for Hatton has been the rise of his Australian heavyweight Lucas Browne, who has been touted as a possible future opponent for Anthony Joshua.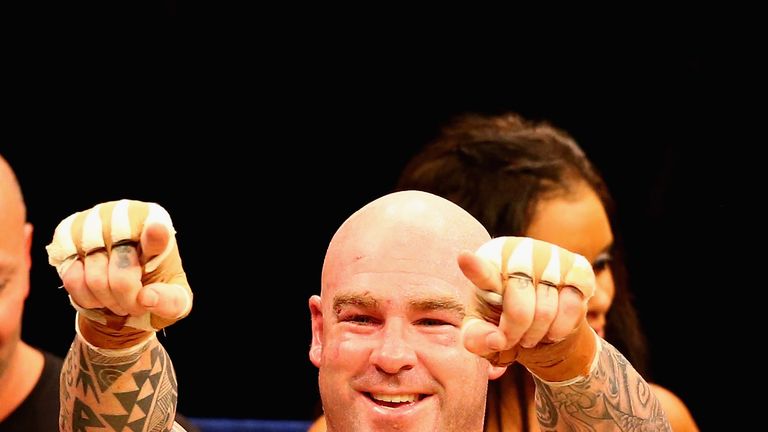 Of the unbeaten Sydney fighter, Hatton said: "Lucas Browne is the mandatory for the WBA title, which is held by Ruslan Chagaev. At the moment, it's dragging a bit too much for my liking. Chagaev is supposed to be making a defence before he fights Lucas but no dates or venues have been announced.
"Obviously, when you get a fighter into the mandatory position, you don't want to take too big a risk with him because in the heavyweight division one punch is all it takes.
"When you get in the mandatory position, the rule is you don't take any chances and you stay there until your chance comes. If you ask Lucas, he's dreamed of becoming a world champion and he has his shot so why would he want to fight someone like Anthony Joshua?
"Joshua is looking like the next big thing and he's a hell of a nice guy. As a proud Brit, I'll be behind him every step of the way. But Lucas is in the mandatory position so why would he want to take on Joshua at this stage?
"When you punch like Lucas Browne, you've got a chance against anybody. We saw Deontay Wilder the other day and he didn't look that good. I think if Lucas had have boxed Wilder that night, Lucas would have knocked him out."