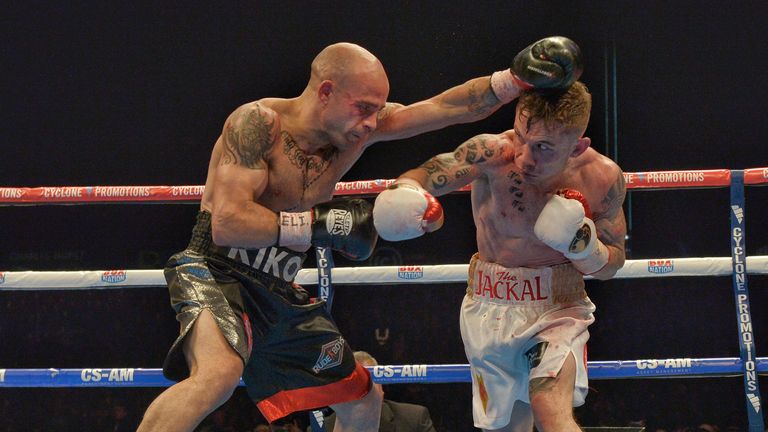 Kiko Martinez plans to counter Scott Quigg's technical excellence with raw aggression when the pair meet later this month.
The Spaniard is aiming to regain a version of the super-bantamweight world title when he challenges Quigg for the WBA belt on July 18, live on Sky Sports.
Martinez's come-forward style did him no good in either meeting with Quigg's long-term rival Carl Frampton, who won his opponent's IBF title in September last year with the second of two victories.
But the 29-year-old is convinced the same uncompromising approach can rattle Quigg when the pair top the High Stakes bill in Manchester.
"Quigg is a very good fighter - technically he is very close to perfection," Martinez said. "But I think that he is not a great slugger and he has not fought against high level opponents like I have.
"I think that he will try to make a long distance fight, he will look to go to the final round and not change blows with me.
"We have a fight plan for 12 rounds and I will follow it. If I win by knockout it will be better, but the goal is the belt."
Watch Quigg-Martinez on the High Stakes card at Manchester Arena on July 18, live on Sky Sports