Manny Pacquiao says he will return in 2016 after losing to Floyd Mayweather
Last Updated: 08/07/15 11:13am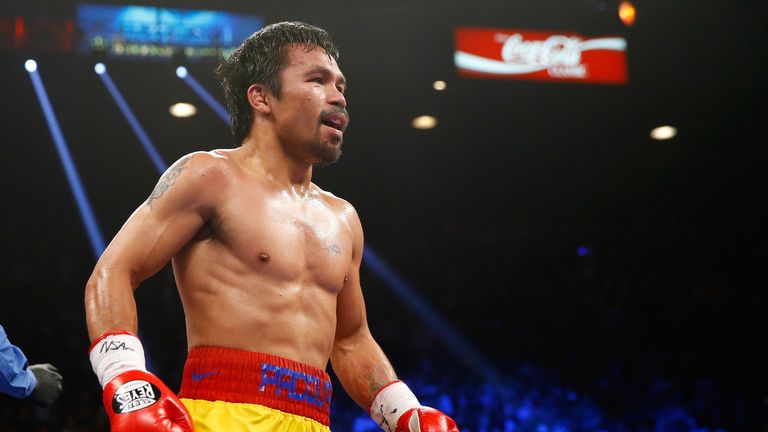 Manny Pacquiao will fight again next year.
The multi-weight world champion says the torn rotator cuff he suffered prior to his defeat by Floyd Mayweather in May is on the mend and he expects to be back in the ring in 2016.
Pacquiao arrived in Indonesia on Tuesday and made it clear he would not be retiring following the 'Fight of the Century' and is already looking at coming back.
"I'm ready to fight, next year. I'm fine," he said on Viva.co.id.
He then raised his right arm to prove his point.
Pacquiao - who is in Indonesia visiting Filipina woman Mary Jane Veloso, who is facing execution after being convicted of drug trafficking - also hit back at Mayweather's latest video.
The American insists it was a joke but Pacquiao was critical of the way the pound-for-pound king has behaved since winning by unanimous decision on May 2.
"A real champion is gracious in both his words and conduct, someone who is a champion, not just in his chosen field of endeavour but in his own home and in his private life," he told PhilBox.com.