Callum Smith wants to fight Rocky Fielding for the British title before a world title shot
Last Updated: 08/07/15 4:53pm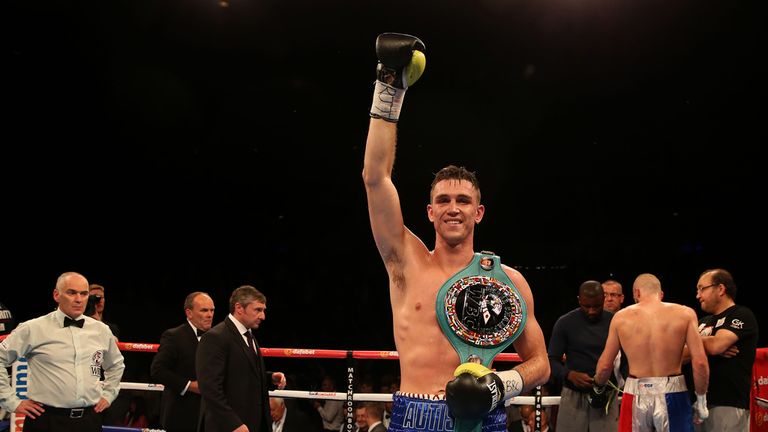 Callum Smith wants to fight Liverpool rival Rocky Fielding for the British super-middleweight title before taking a shot at the WBC world title.
Demand for Smith v Fielding is soaring since both appeared in front of their home fans last month, Smith grinding out a points win over Christopher Rebrasse and Fielding snatching headlines with an emphatic second-round stoppage of Brian Vera.
Smith (17-0-0 KO12) is ranked highly by the WBC and will be watching George Groves' tilt at their current champion Badou Jack in August with interest.
But before that, he is keen to establish himself as the best super-middleweight in Liverpool and join his three brothers in becoming a British champion.
When asked if he wanted to fight Fielding, the 25-year-old told Sky Sports: "Yes, 100 per cent. If the fight was offered, I'd jump at it.
"It's a big fight for the city and there's a lot of demand for it because we've both been winning and we're both unbeaten. It's a fight I'm 100 per cent confident I'd win. If that's the next move then it's great for the city but there's only one winner.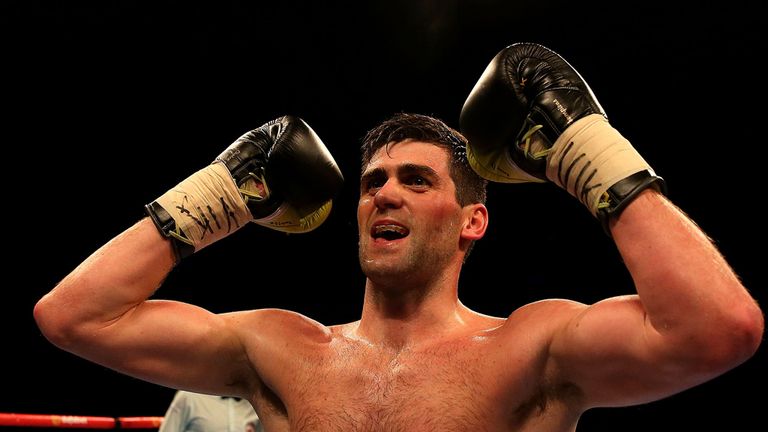 It's a fight I'm 100% confident I'd win. If that's the next move then it's great for the city but there's only one winner.
Callum Smith
"The British title would mean a lot. My brothers have all won it - becoming the first three brothers to win it was a special night and if I make it four, that's a record that won't be broken for a very long time.
"I believe I can win the British title and I'm confident I'm good enough to go on and add a world title. We'll deal with the British first and then we'll deal with the rest.
"Rocky did exactly what he had to but with all due respect, I think Vera had nothing left. I said beforehand that if Vera had anything left then Rocky would win but Vera would give him problems. We didn't see that on the night.
"I think Vera's best days were behind him but you can only beat what's in front of you and Rocky deserves credit for that because he did it in style."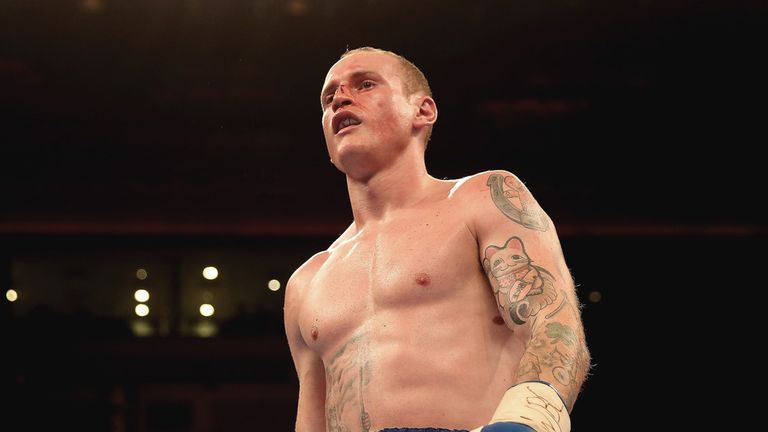 Looking ahead to Groves' clash with Jack, Smith said: "I think Groves wins. He's not been great in his last two fights but that may have been a motivational thing after the Carl Froch defeats. He'll raise his game for a world title shot.
"I think a good George Groves beats a good Badou Jack. It'll be an interesting fight though and one I'll be watching.
"I'll happily fight the winner of that. The winner will probably fight a voluntary defence afterwards but I'm confident that whoever the champion is, I can beat him. I'm in a good position now, having just won the silver title."
While Fielding won praise for his ruthless early stoppage of Vera, Smith had to be on his mettle to overcome Frenchman Rebrasse - an earlier points victim of Groves - and believes the experience will stand him in good stead.
Smith said: "It was exactly what I imagined. I said I'd win most of the rounds and he made me work for every one. I was always in control but him making me work was just what I needed at this stage of my career.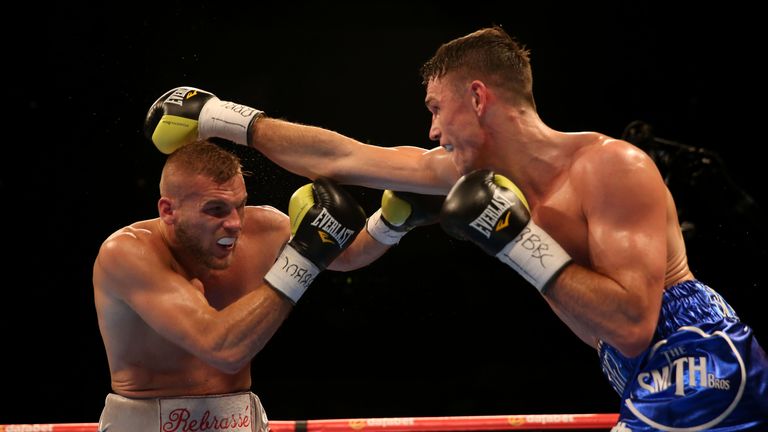 "I showed patience and I had to stick to a game plan and in some parts, tough it out. I went 12 rounds with someone who's known for setting a good tempo. I learned more in that fight than the others. I enjoy the first-round knockouts but that was key for me.
"I knew he was tough and he's never been stopped. He took everything George Groves could give him. If I hadn't have known about him I might have got demoralised. I thought I had him when I knocked him down but fair play to him, he got up and carried on and finished strong.
"I take my hat off to him. He is tough but that was the perfect fight for me."