Keith Thurman retained his WBA welterweight world title with an eighth-round stoppage of Luis Collazo – but did not quite live up to the hype.
Thurman has been hailed as the sport's next big star, and although he dominated the fight, he had to survive some tricky moments in front of his home crowd in Tampa.
Predictably, following his victory, he called out Floyd Mayweather. But his performance was not the overwhelming statement he needed to make to persuade 'Money' to make him his final opponent.
Collazo suffered a terrible cut above his right eye in the seventh round, and the fight was stopped seconds into the eighth.
Thurman started strongly, and by far the more aggressive of the two in the early rounds. In the second he rocked Collazo three times with big shots. In the fifth Thurman unleashed a succession of punches that had his southpaw opponent rocking.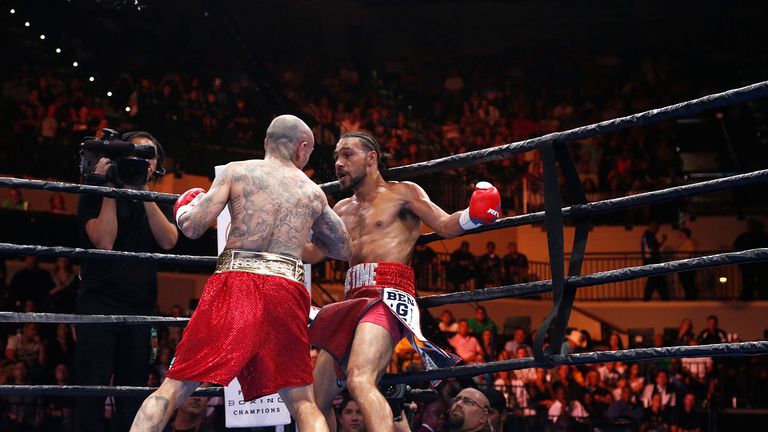 But Thurman was hurt himself, and visibly winded, when Collazo caught him with a brutal body shot.
The New Yorker sensed his chance, and tried to keep the pressure on Thurman but the champion kept out of trouble.
Thurman spent most of the seventh round avoiding major exchanges, but with one of the few punches he did land, he cut the Brooklyn veteran badly. Sat in his corner at the end of the round, he told his team he could not see – and as he rose from his stool the referee stopped the fight.
Thurman was leading 69-64, 69-64 and 68-65 on the cards.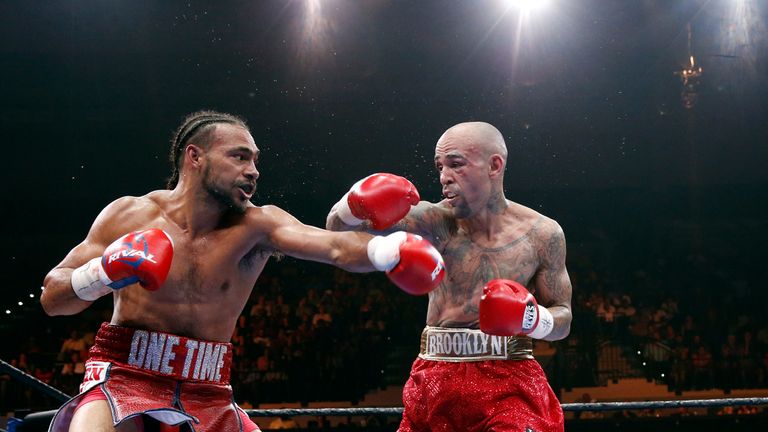 Thurman said: "This performance man, we trained hard for this camp. Luis Collazo, I want to give it up to him, all respect. He is a great veteran. He came and he fought hard and caught me with a great body shot. But I took it and endured it like a great champion does and didn't go down.
"We kept going. We kept digging him with shots, giving a little bit of power each round, and we broke him down."
Collazo admitted he thought he had a chance to win after the big body shot.
"I was trying to set him up for the left hand with him going to my left, and he was wide-open," Collazo said. "So I caught him with the liver shot. I think if I would have had a little more time...
"I guess in the seventh round he caught me with another clean shot and the blood just kept going in my eyes. I couldn't see nothing. I'm the type of fighter who just keeps going if I could. I couldn't see, so I'm better safe than sorry."